ECI (EARLY CHILDHOOD INTERVENTION)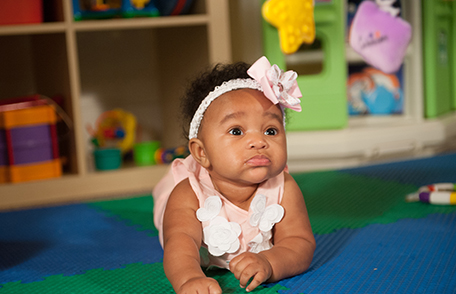 ECI (EARLY CHILDHOOD INTERVENTION)
Project GROW Early Childhood Intervention is a program of Texana Center and is governed and funded by the Department of Assistive and Rehabilitation Services Division for Early Childhood Intervention Services. The program provides early identification and developmental programming for children with or at risk for developmental delays. Services are personalized to assist and enable families to support the child in developing new skills or improving on present skills and assist the family in meeting needs and developing resources. The program provides parent/ family training based on the belief that the parents are the primary teachers of their children.
The mission of Project GROW (Growing Resources in Our World) Early Childhood Intervention is to educate and empower families of children, age birth through 3 years, with developmental delays or who are at risk for delays by assessing and implementing appropriate training and/or services that support family resources.
Shortly before the child's third birthday, Project Grow ECI will refer the child to their local school district to reevaluate for continued eligibility. All eligible services will be provided by the local school district upon the child's third birthday and thereafter.
Please click on the link below for more information on the eligibility criteria, services offered by ECI and how to apply.