Interested in joining? If you are interested in making a positive impact on the future health of our children and their families by serving on the Royal ISD SHAC, please complete the 2023-2024 SHAC Parent Information Form.
School Health Advisory Committee 2023-2024 meetings are tentatively planned as follows:
Monday, October 30, 2023 - Via Zoom
Monday, January 29, 2024 - Royal ISD Administration Building
Monday, March 25, 2024 - Via Zoom
Monday, May 20, 2024 - Royal ISD Administration Building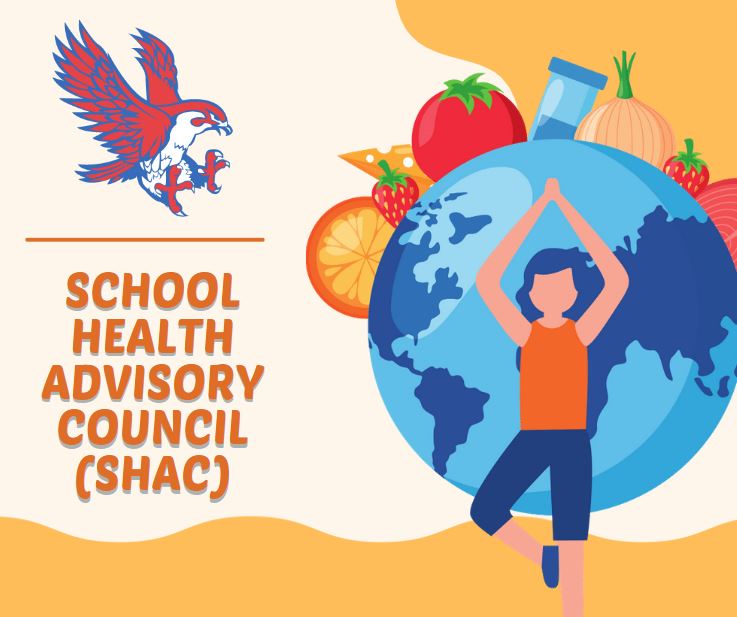 SCHOOL HEALTH ADVISORY COMMITTEE (SHAC)
A SHAC is a group of parents, community members, and school employees working together to improve the health of all students and families through the coordinated school health program. The majority of SHAC members must be parents who have children currently enrolled in the district and are not employed by the school district. All board appointed members are provided with an orientation and each member has an opportunity to contribute and bring suggestions regarding school health issues to the district.
It's a Texas law.

School plays an important role in teaching healthy habits.

Healthy homes and healthy schools support healthy children.

Healthy children learn better.
A SHAC can have a variety of roles. Members work together to give recommendations and provide support to all of the eight interacting components of the Coordinated School Health Programs (CSHP) as listed here:
Physical Education

Health Education

Nutrition Services

Health Services

Healthy and Safe School Environment

Counseling, Psychological, and Social Services

Staff Wellness Promotion

Family and Community Involvement