DIRECTOR OF SPECIAL SERVICES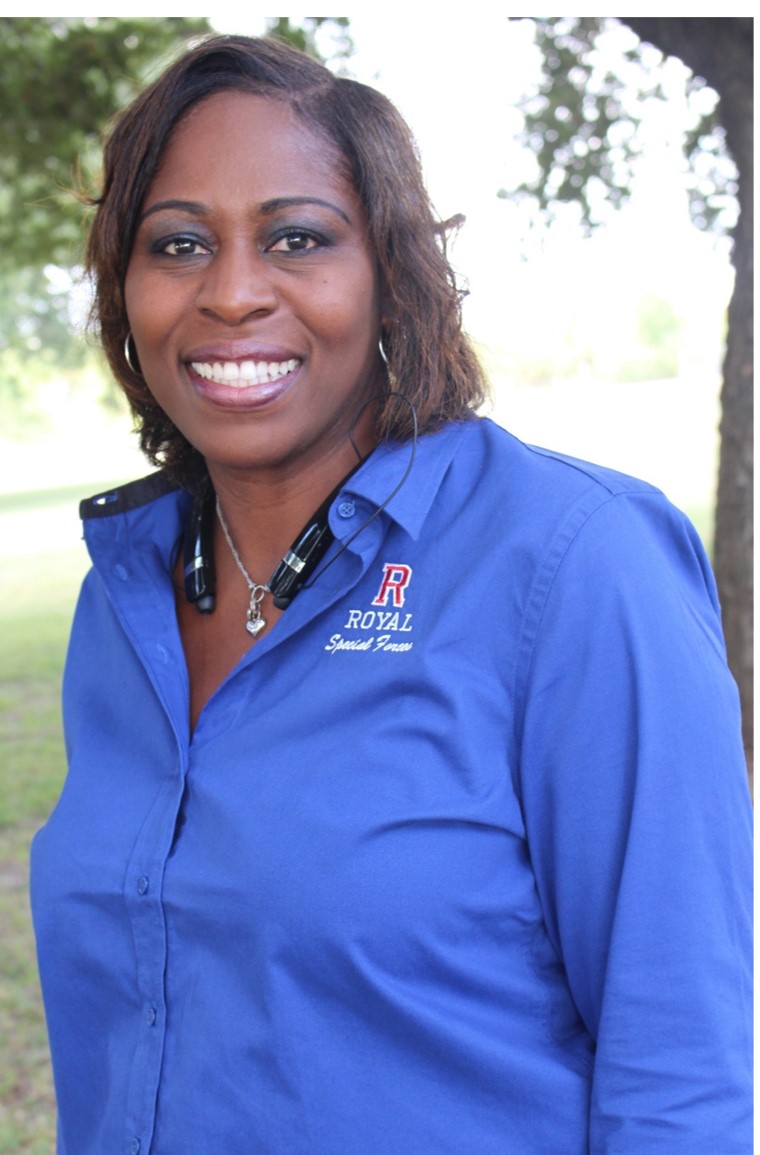 Tonya Woods-Gage
My name is Tonya Woods Gage. I have worked for Royal ISD for over two decades. Initially starting as a 2nd grade educator, then becoming the Gifted & Talented Teacher, Reading Coach, and later the Educational Diagnostician for transition. Coming back to work at the place where I received my educational foundation has been simply "amazing!"
I earned my Bachelor's Degree in Elementary Education and my Master's Degree in Special Education from Prairie View A&M University.
I am responsible for the nurturing of two wonderful young men. Both are graduates of Royal High School. One of my sons attend my alma mater, Prairie View A&M University and the other is a graduate of Mary Hardin Baylor University. We enjoy sports, board games and traveling when possible.
Becoming the Royal ISD, Director of Special Services has been one of the most rewarding experiences of my career. I love working with a wonderful group of people within the district and community.
The purpose of this department is to enrich each campus with the tools that are needed to provide students with disabilities valuable educational experiences that prepare them for the future. Each student with a disability has the opportunity to participate in an appropriate educational setting designed to meet his/her individual needs.
I am a Royal Falcon through and through.