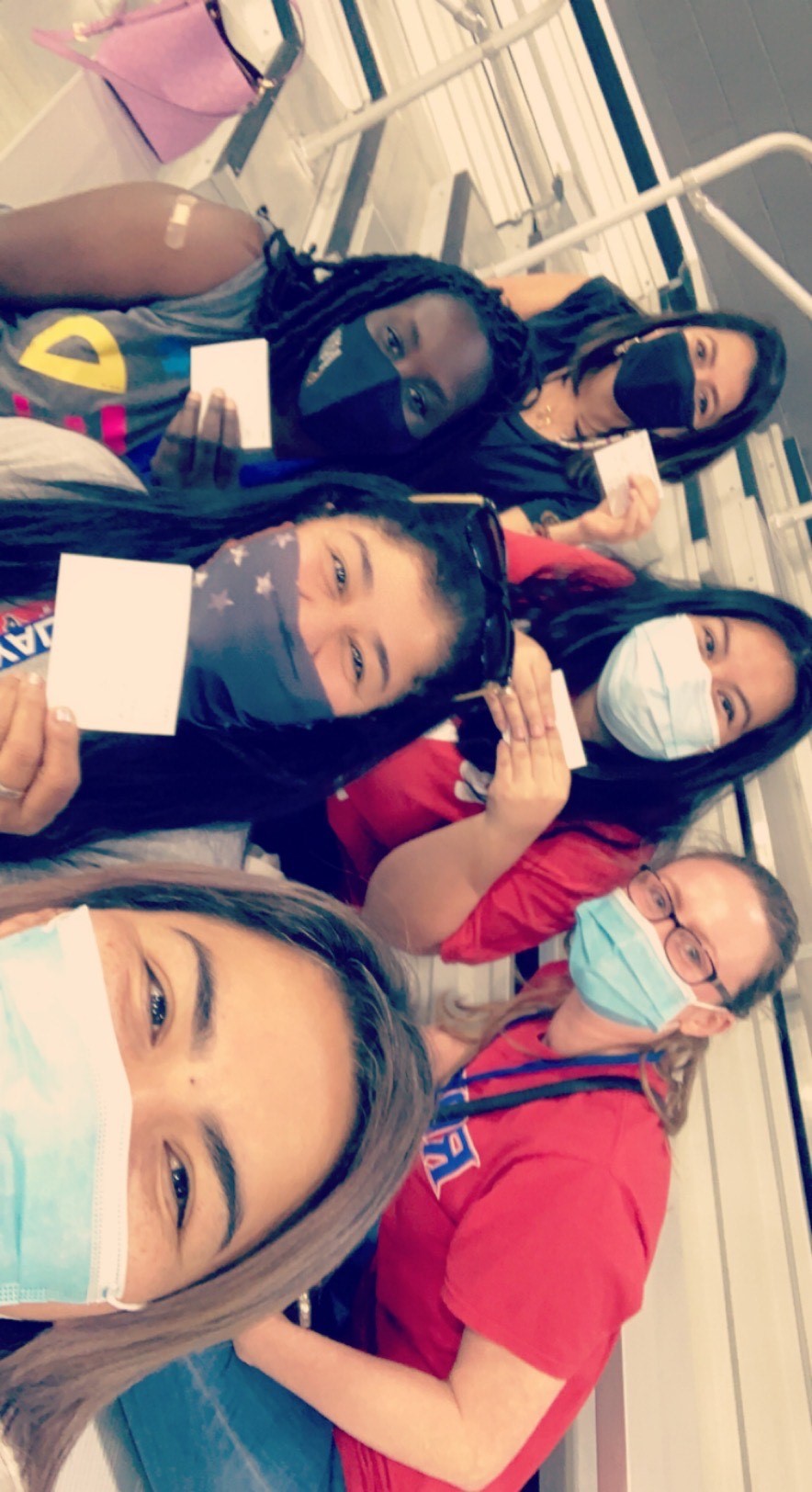 As the COVID-19 vaccines become available you might be asking yourself—should I get it? And if I do, will I be able to go about life without putting my family at risk? You've got questions, and that's normal. The fact is, the vaccines are safe, effective, and they're going to save lives.
Check out the associated picture, which shows an entire team of Falcon employees getting their vaccines! (B. Compean @ ECC, S.Moore @ ECC, M. Duarte @ STEM, K. Fox @ ECC, D. Mejia @ ECC, and G. Gallegos @ ECC).
To get the latest information on the COVID-19 vaccines, visit GetVaccineAnswers.org. Because getting back to the moments we miss starts with getting informed. Click here for information on which groups are currently eligible. On Monday, March 15, group 1C will become eligible (people 50 to 64 years of age).
Curious about the difference between the three vaccine types? CLICK HERE to learn more about each option!
Trying to find an appointment for the vaccine? Here are some suggestions:
IMPORTANT: Each provider will have different requirements, so make sure you confirm what you need to bring to your appointment. You may need your TX driver's license, health insurance card, and/or employee badge.
#SleeveUp for a future safe from #COVID19.