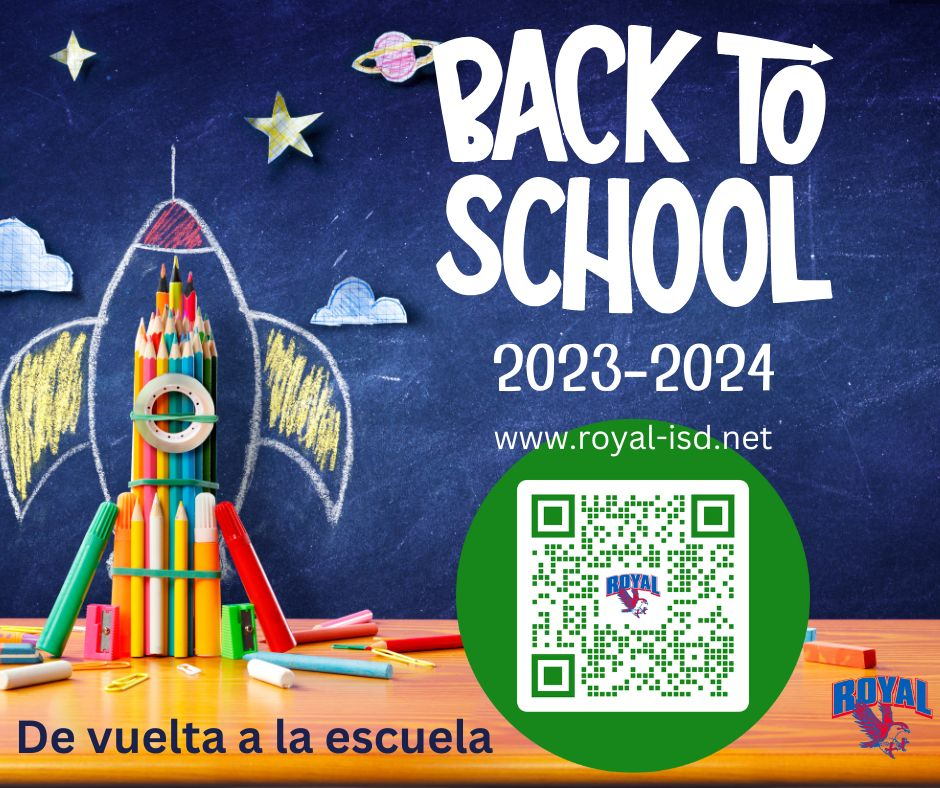 Royal ISD Falcons will return to school on Tuesday, August 15, 2023.
Visit the links below to find everything that is needed to start the new academic year, including school supply lists, schedules, Meet the Teacher events, and much more!
This web page will be updated as more information becomes available.
Please note that a disclaimer has been added to the Media Release form in Skyward to inform parents/guardians that if they choose no on the form, their Falcon will not appear on the website, social media, local newspapers, or the yearbook.
The annual income verification form is available in Skyward for the coming year and will need to be completed by each Falcon family. Please click here​ to view the flyer (Spanish version​)
Stay Connected: Affordable Connectivity Program
To help keep our families connected, Alternative Internet Resources and National Wireless are available to help Falcon families register for the Affordable Connectivity Program (ACP). Each family of a current Royal student is eligible to receive one tablet with data for an $11 copay as required by the ACP program (one tablet per family).
To obtain this special offer, please CLICK HERE to complete the required form (CLICK HERE for Spanish). All fields are required. Email completed forms to info@myairusa.com.
Student Code of Conduct (Under Construction)