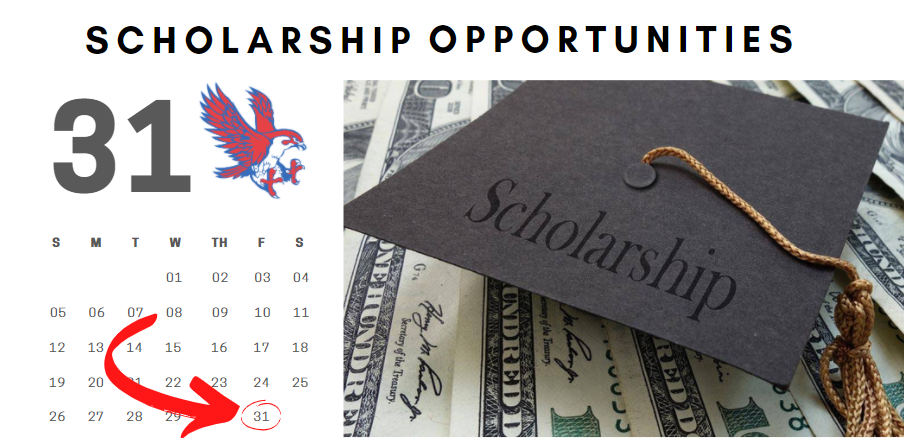 Royal FFA Advisory Committee Scholarship
The purpose of the Royal FFA Advisory Committee Scholarship Program is to provide financial assistance to graduating FFA members wishing to pursue a bachelor's degree or technical certification from a college, university, or technical school in preparation for a career in the diverse arena of agriculture. The scholarship applicants must enroll in a department or college of agriculture and major in a field of agriculture.
Deadline: May 6, 2022
Apply: https://5il.co/19e98
Expired Applications:
Charles Odum Jr Memorial Scholarship
Charles Odum Jr. was a history teacher at Royal Junior High. Mr. Odum was a very dedicated teacher and always did everything he could to help students in the district achieve everything they could. He wanted them to have high expectations of themselves and to reach for lofty goals. Mr. Odum passed away in April 2016 in the historic floods that occurred in Waller County. His family decided to start a scholarship in his memory to help Royal ISD seniors achieve their goal of attending college or technical school. The first scholarship in the amount of $1500 was awarded in May of 2016 and since that time, the family has awarded 19 scholarships ranging from $500 - $1500.
Deadline: March 4, 2022
Apply: https://5il.co/15dee
Friends of Texas Public Schools Scholarship
This Scholarship is for graduating seniors who can use their voice and visual media (i.e. video) to share how their public school education has impacted their future. The goal of this Scholarship is to highlight the "Great Things Happening in Texas Public Schools" from the student's perspective.
Deadline: October 1, 2021
Apply: Scholarship | Friends of Texas Pub .
Katy Area Deltas Alumnae Scholarship
Katy Area Alumnae Chapter is offering scholarships in the amount of $1500 in each of three categories. You may apply for multiple categories, but can only be awarded once.
Deadline: March 31, 2022
Apply: https://www.katydeltas.org/_files/ugd/7f1dfd_f954dfc42f3147dfb07fbe3d50c36e29.pdf
Royal Education Foundation Scholarship
The Royal ISD Education Foundation is a community-based nonprofit organization comprised of Royal ISD graduates, parents of current Royal ISD students, and community members committed to providing resources to enrich, expand, and enhance opportunities in Royal ISD. The Education Foundation is pleased to provide scholarships to deserving seniors who plan to attend a 4-year college or university, junior/community college, or a trade/technical school after graduation. For the 2021-2022 school year, the Education Foundation will award scholarships ranging from $500 to $1,000. Any student graduating from Royal ISD with a cumulative high school GPA of 2.5 or higher is welcome to apply.
Deadline: March 31, 2022
Apply: https://5il.co/14xy1
San Bernard Electric Cooperative Scholarships
San Bernard Electric Cooperative is proud to announce that it will be awarding one $2,500.00 Academic Scholarship to the twelve schools in its service area for the 2021-2022 school term and up to 10 Curtis Wood Memorial Scholarships to students enrolled at Prairie View A&M in the fall of 2022. Scholarship applicants should be twelfth-grade students and they must attend a college, technical school, or another form of a post-secondary educational institution.
Deadline: March 11, 2022
Apply: https://sbec.org/scholarships
Texas Gulf Coast Press Association Scholarship