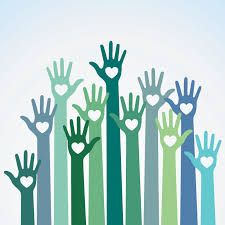 2020 PRINCIPAL APPRECIATION DAY
Royal ISD Principals, we salute you! During one of the most difficult situations imaginable, you have stepped up to keep our students learning during the COVID-19 pandemic. We appreciate you more than you know! Please see below for messages from School Board Trustees, RISD Administrators, teachers, staff, and students!
Letter from School Board President Elton Foster:
Principals of Royal, I know it hasn't been easy to go on spring break ready to come back to your campus and finish up another great year. Instead, you found out that you would not be able to return and did not know when you would be able to see your colleagues or students. We had to face a new norm of virtual learning, social distancing, and quarantine. Yet, as you so often do, you found a way to make education happen. We appreciate you working with each other and the Central office to keep our students on track.
We appreciate you on your day!!!
Elton Foster
Letter from School Board Trustee Emily Hillsman:
Dear Principals, I know this year's Principal Appreciation Day looks a lot different than in years past, but that is all the more reason to let you know just how appreciated you are. In addition to your normal full plate, you've added courses (ha! See what I did, there?) of online learning, remote faculty management, and online counseling services to our teachers and students. These are trying times, and you have held it together and led your campus with grace and perseverance. Thank you for all you have done both in the last two months and throughout the school year. You are appreciated and valued by the Royal ISD family.
Keep up the great work!
Emily Hillsman