EDIT MAIN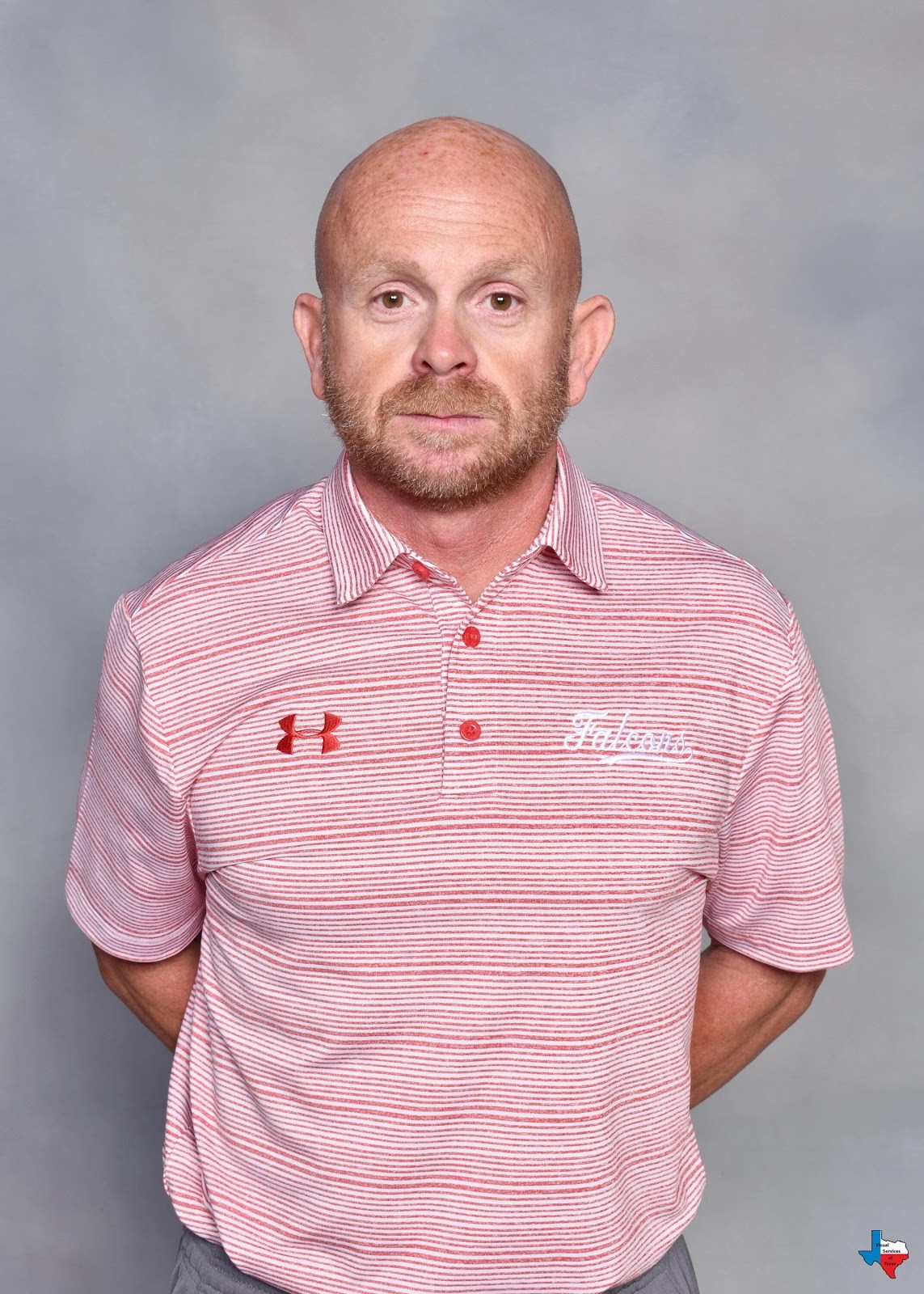 Greg Anderson
My name is Greg Anderson. I am currently the Athletic Director at Royal High School. I serve as the Head Football Coach and Boys Head Track Coach at Royal. I attended High School in Berryville Arkansas. I graduated from Arkansas Tech University in Russellville Arkansas. Upon graduation, I moved to Texas to coach high school football, in the state that produces the best brand of high school football anywhere in the country. I am currently in my 26 th year of coaching with 12 of those years being AD/Head Football coach. Teams I have been a part of have made playoff runs in 16 of those 26 years.
I have previous coaching stops at Kemp, Sabine, Plano East, Burleson and Tatum. My goal here at Royal High School for our athletic department is to get every sport we participate in to compete at the highest level. We will continue to strive in every area we can to continue to build and grow our program, while helping to produce young men and women that will have a greater chance of being successful beyond high school having learned the traits of hard work, discipline, respect and teamwork while participating and representing our great community and school.
---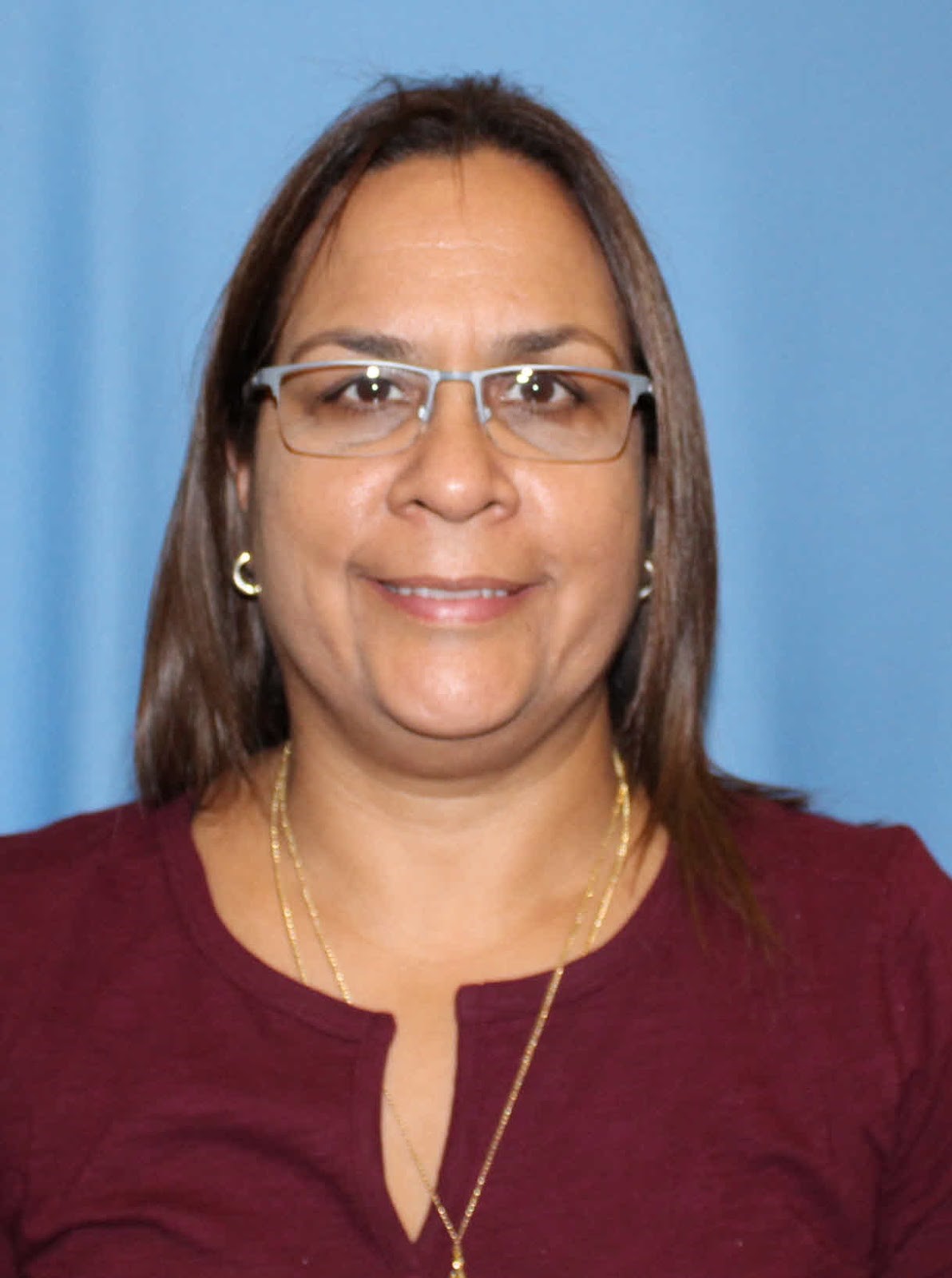 Sarah Beltran
Sarah Beltran has always been a multidisciplinary and active person. Studied physics, became architect, teacher and coach. She has been involved with the sports since High school, participating in volleyball and basketball at the school. After high school she has maintained her passion for sports and Tennis has been her hobby for a long time. She started coaching (voluntarily) at the school as an assistant softball coach in 2016. Since then she has been coaching at the school. Her commitment and caring of the students took her to keep coaching. Currently she is the High School Tennis coach and assistant coach for volleyball and soccer.
---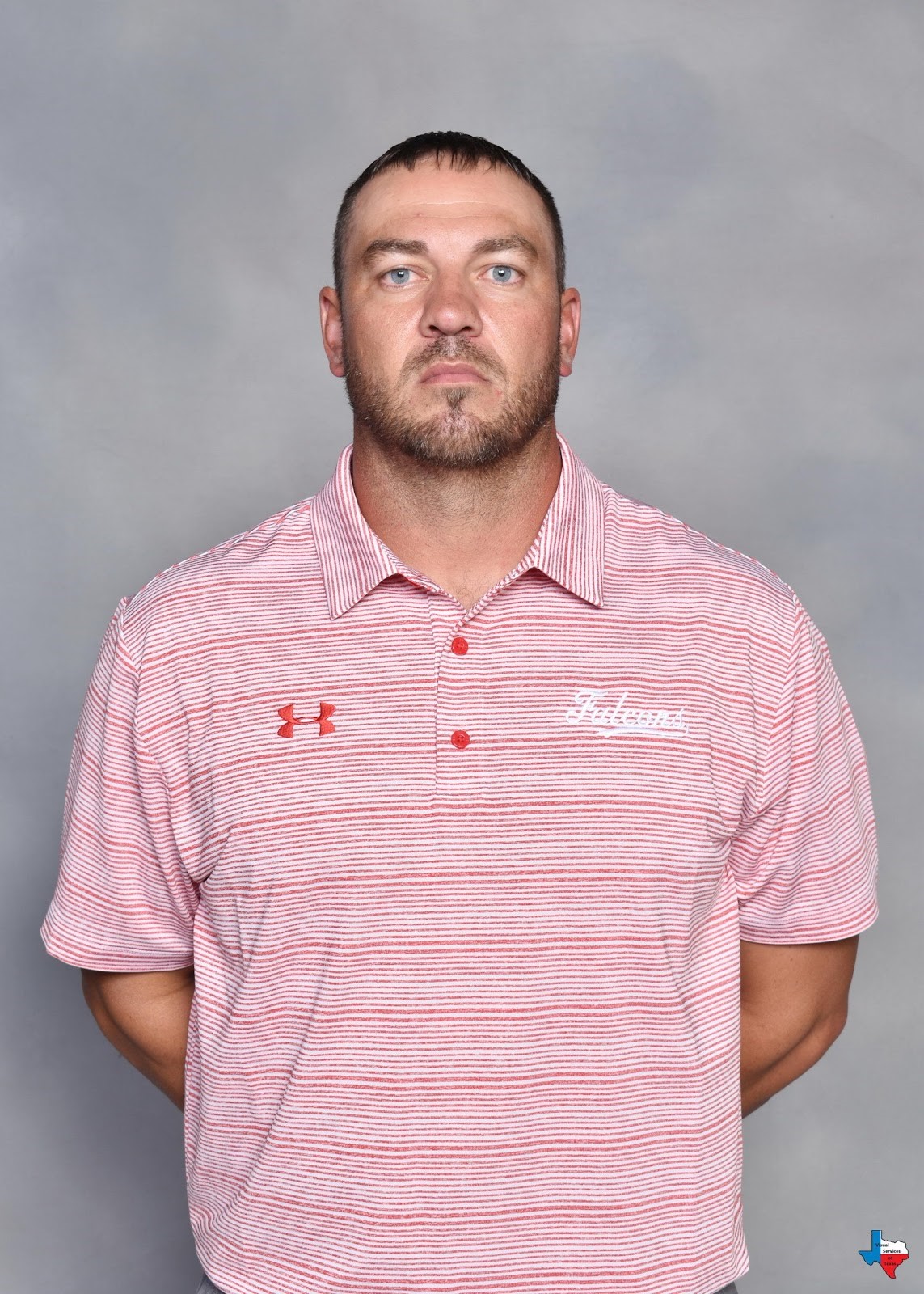 Brad Bozeman
Coach Bozeman has been at Royal ISD for 12 years. He started his career at Royal at the middle school campus for 2 years teaching P.E. He is currently on the High School where he has been for 10 years working in the Special Education Department. Coach Bozeman has been an assistant football coach for 12 years at Royal. He has been an assistant baseball coach for 2 years and head baseball coach for 8 years. He coached track for 2 years. Coach Bozeman played baseball for Blinn College then went on to graduate from Sam Houston State University.
---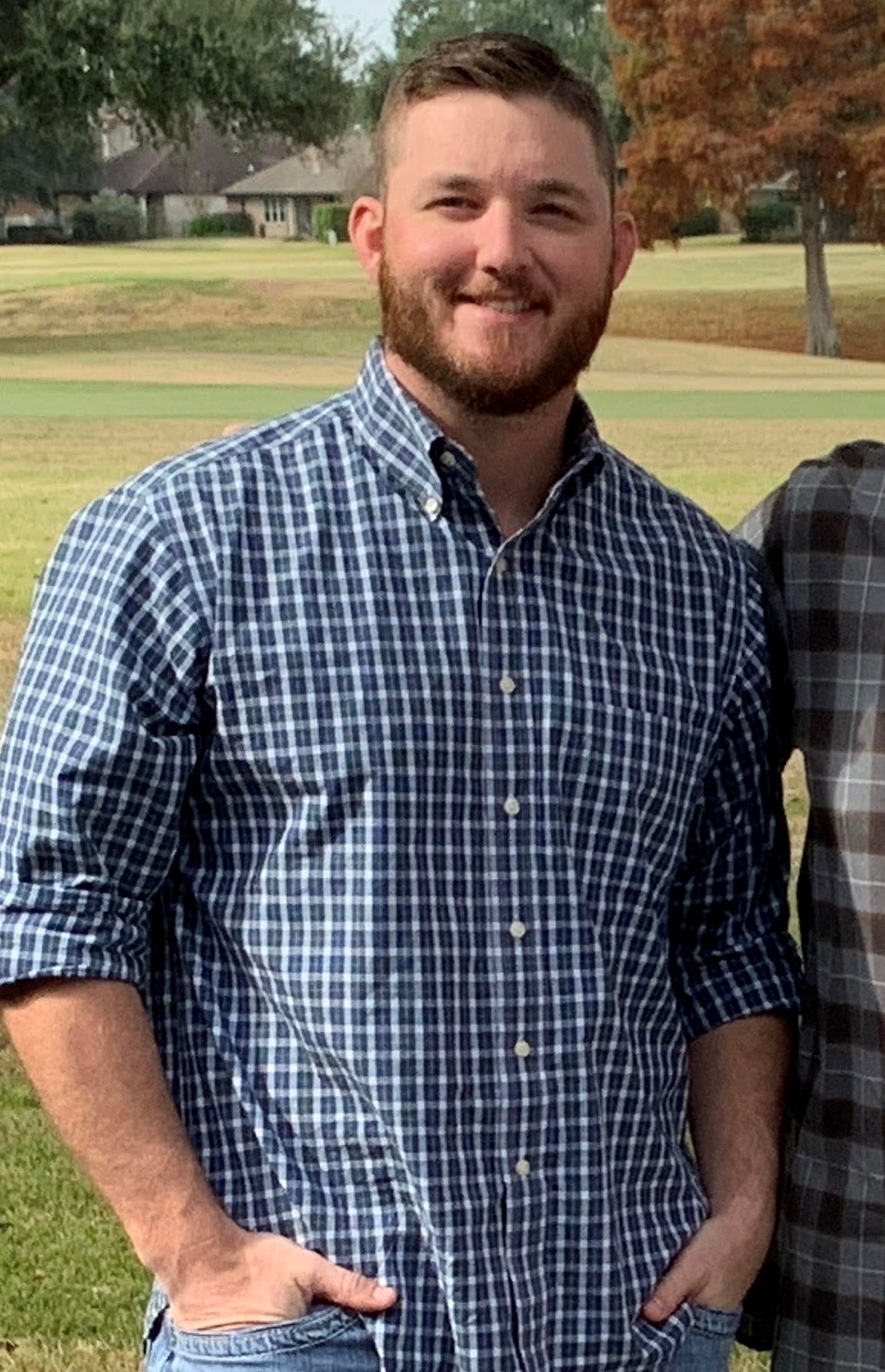 Brooks Dorsett
Coach Dorsett is a former high school football player at The Woodlands High School. He played in the 2003 Texas High School Football 6A State Championship. Coach Dorsett began his career in the oil and gas industry, but left after 7 years to pursue his passion of coaching and teaching World History. He has a B.A. degree in History from Baylor University. In his spare time he is typically hunting, playing golf, or spending time in the gym. He enjoys spending time with his family and friends.
---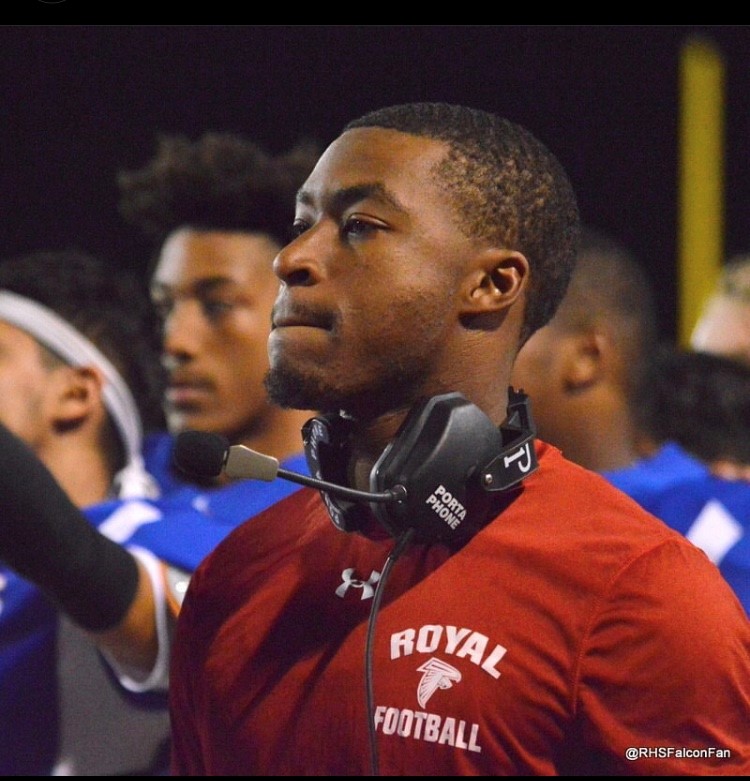 Quinton Gale
I am coach Gale and I'm from Arlington, Texas. I graduated with a Bachelor of Science in Exercise Science and a Masters in Sports Education while playing football at Southwestern Oklahoma State University. I am the PE teacher at the Royal Stem Academy as well as the varsity coach for football and soccer. This is my first year teaching. Before accepting the job here, I was a trainer in the Dallas/Fort Worth area.
---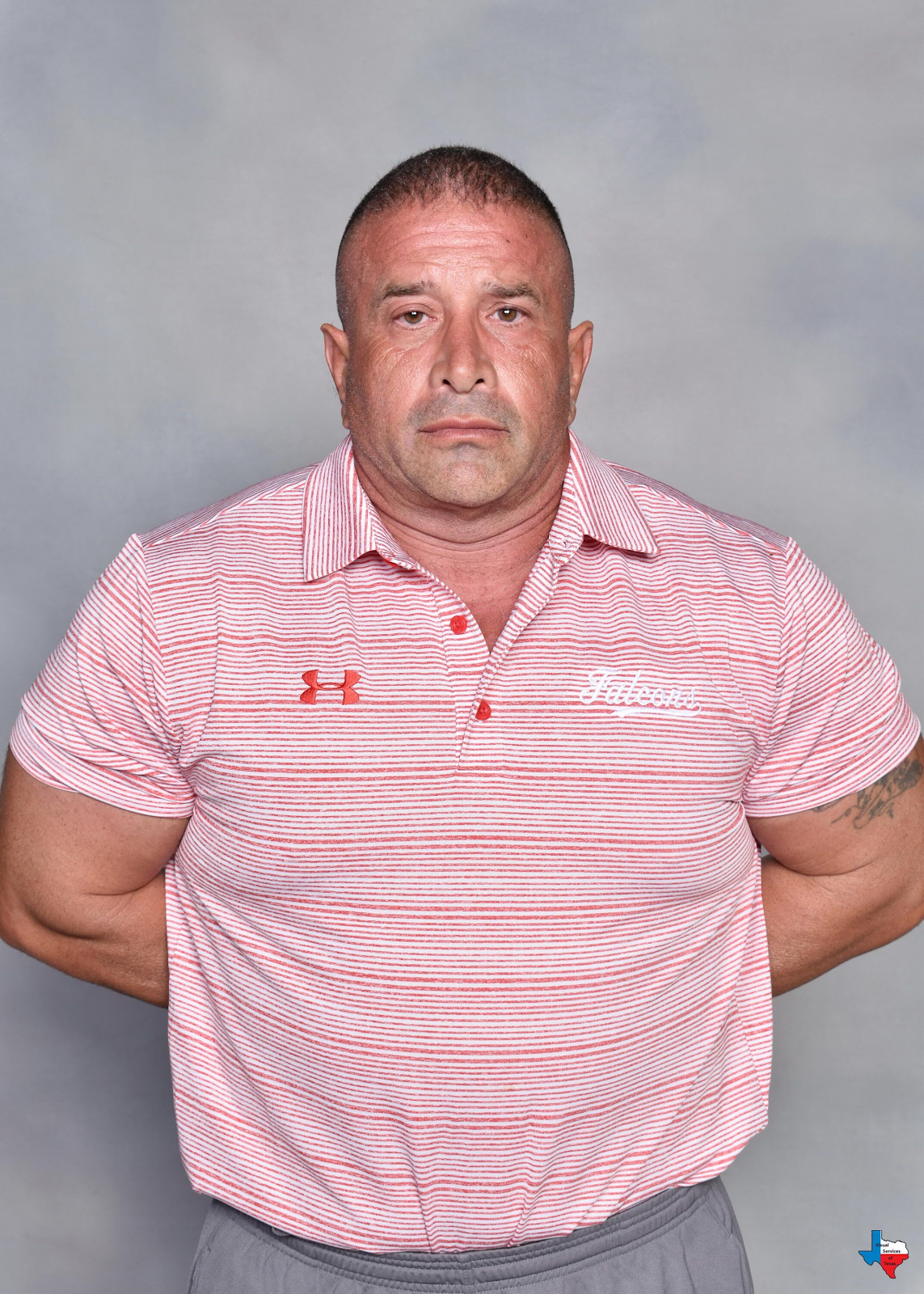 Robert Madama
Coach Madama played football at Kean College, Elizabeth, NJ. Graduated from the University of Houston majoring in Kinesiology. Previously Coached Football and Baseball at St. Peters High School, New Brunswick, NJ. More recently Coached Football, Softball and Strength and Conditioning at Jefferson Davis High School, Houston. Currently coaching Football, Powerlifting, and Softball, while teaching Health on the DAEP Campus.
---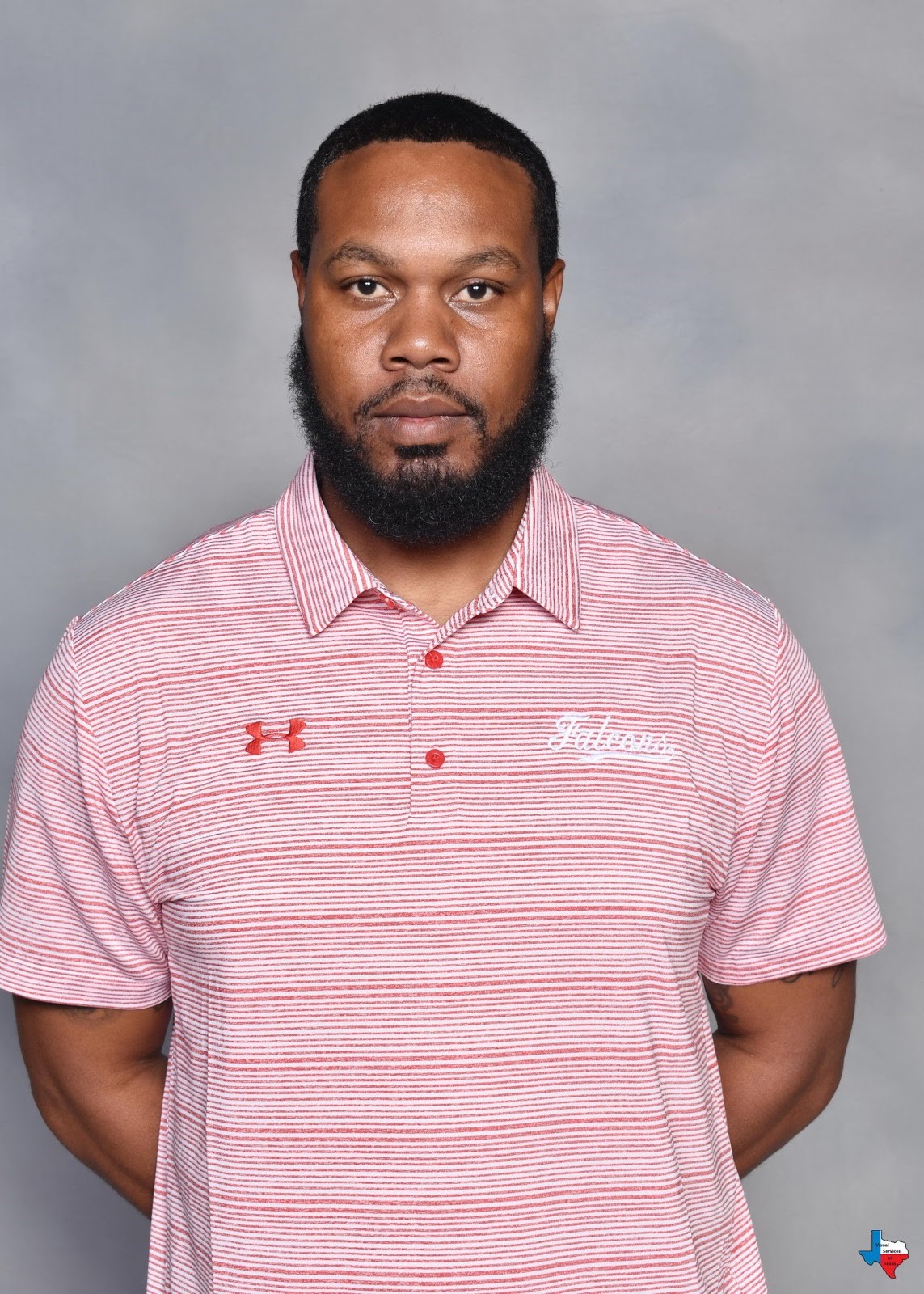 Stephen McGill
I attended Prairie View A&M university on a football scholarship after graduating high school at W.W. Samuell in Dallas TX. I received a bachelors of science in health and became a certified health teacher. I started my coaching career coaching middle school track, basketball, baseball and softball. After 3 years of coaching middle school sports, I moved up to my al ma matar W.W. Samuell highschool where I coached football, basketball and baseball. Now at the present moment I am coaching football, basketball and baseball as a proud Royal High School Falcon.
---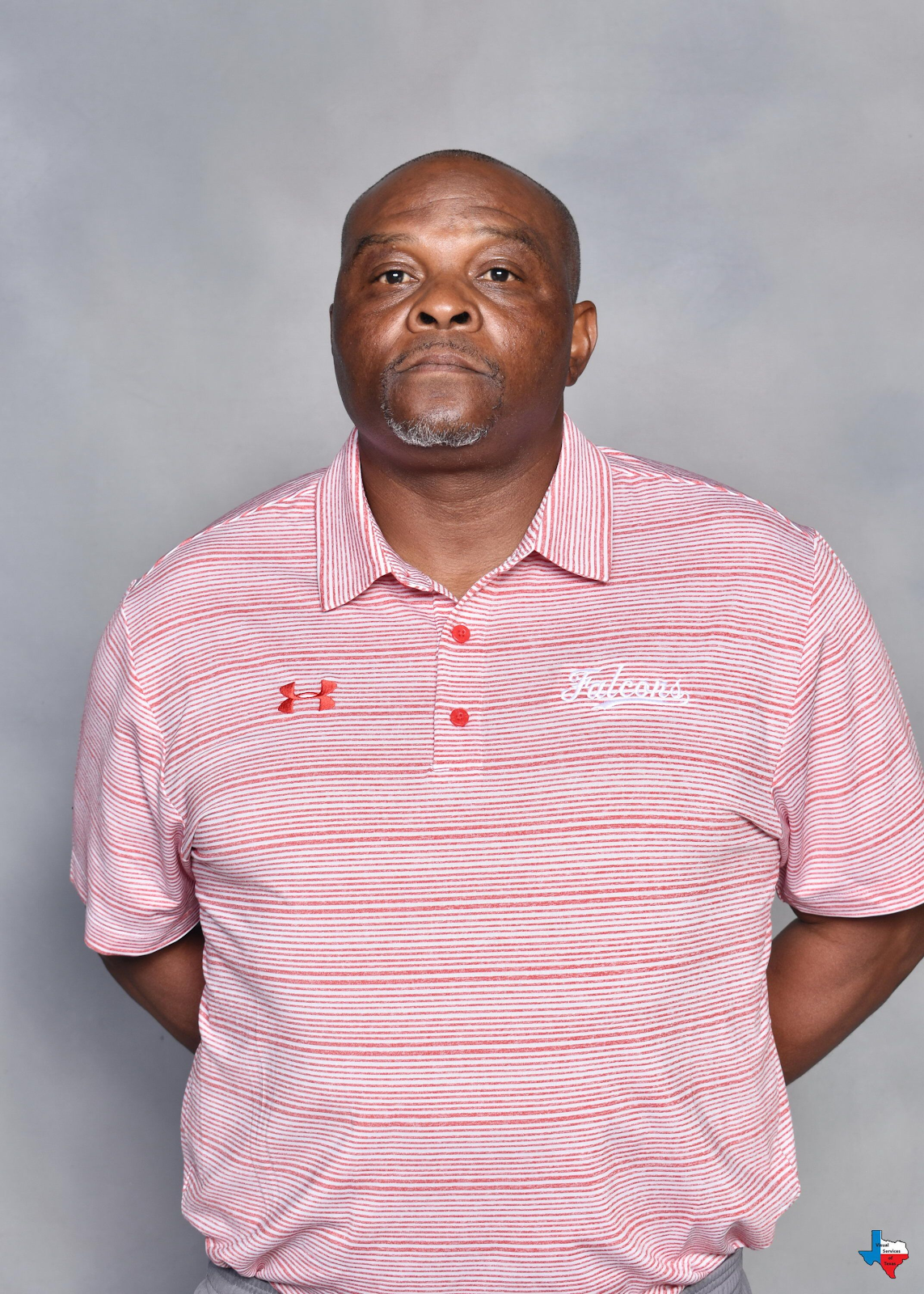 Deidric McGowan
Coach McGowan has been with Royal ISD for 6 years he currently serves as the Head Girls basketball coach and Defensive Coordinator for the Falcon football team. He currently works at Royal jr as the Physical Ed teacher and Boys Athletic Coordinator, before coming to Royal ISD Coach McGowan spent 4 years in the Lamar CISD school system at Foster High School as quarterbacks and defensive backs coach. McGowan attended Baylor University where he played football and was apart of the Baylor track team. Coach McGowan lead the Lady Falcons basketball team into the UIL playoffs in 2018-2019 . Coach McGowan's main goal is to be a positive role model and mentor to the young Ladies and men at Royal ISD.
---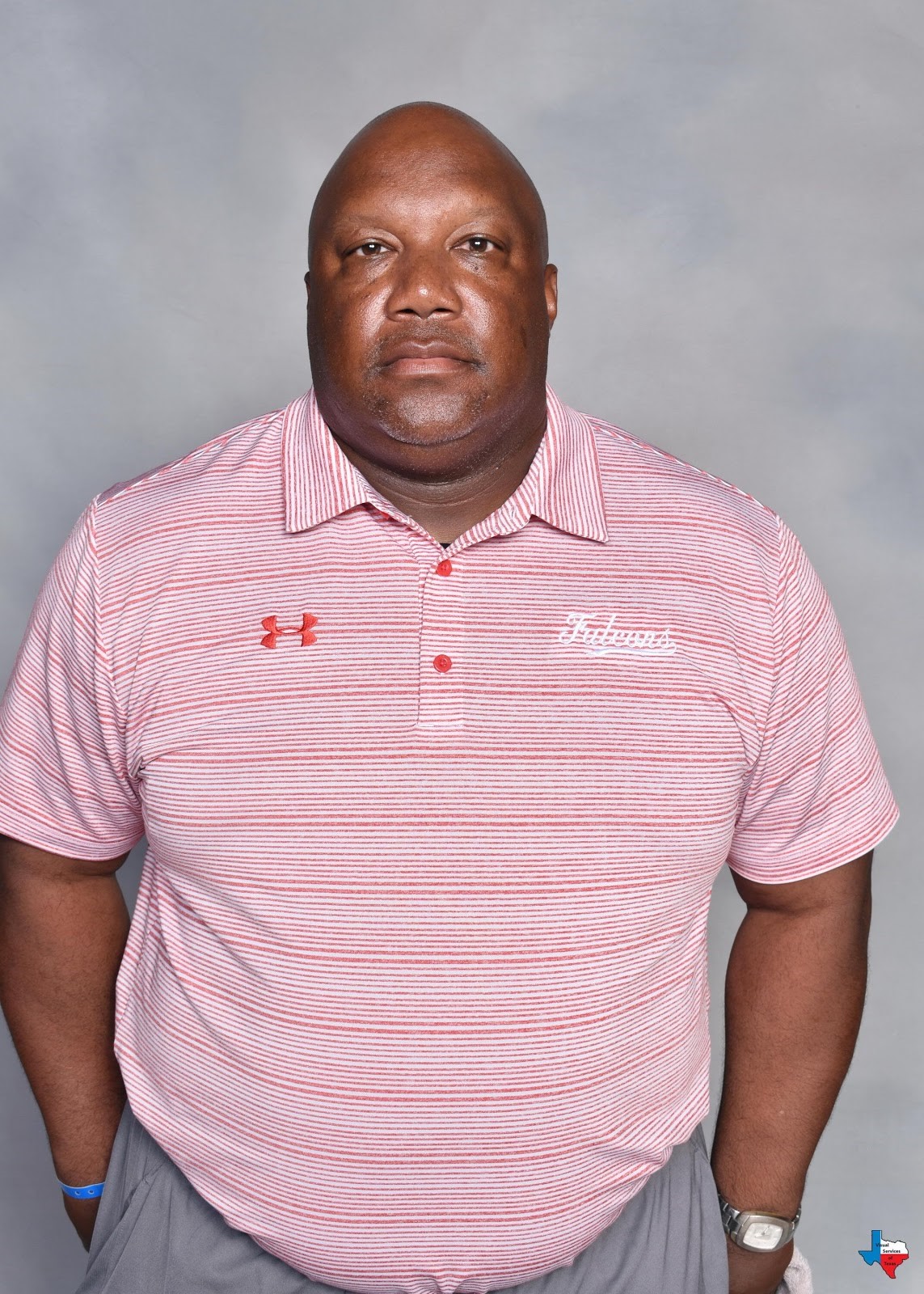 Heishma Northern
Heishma Northern was named the 31st head coach in university history on Dec. 13, 2010. No stranger to the Southwestern Athletic Conference, Northern begins his 18th season on the collegiate level and 10th season at Prairie View A&M.
During the 2012 season, the Panthers became an offensive juggernaut under Northern as they led the SWAC.
In his first season as head coach for the Panthers, Northern led one of the youngest teams in the Southwestern Athletic Conference to within one game of earning a SWAC Championship berth as Prairie View A&M finished tied for second in the SWAC's Western Division.
Prior to becoming head coach, Northern was an award-winning defensive coordinator for six seasons at Prairie View A&M. Under his watch, the Panther defense rose to become one of the top units in the Football Championship Subdivision (FCS) Ranks.
During the 2007 season, Northern's defense played a key role in helping the Panthers clinch their first winning season in four decades as they finished atop the SWAC in scoring and red zone defense along with a third-place total defense ranking.
A 1996 mathematics education graduate of Southern University, Northern began his coaching career on the high school level at Glen Oaks High School in Baton Rouge, La. where he coached girl's basketball and baseball. He then moved on to Morehouse College in Atlanta, Ga. serving as the team's running backs coach and special teams coordinator in 1997. He has also completed a training camp internship with the Oakland Raiders of the National Football League in the summer of 2009.
Northern, who also holds a master's degree in Sports Administration from Grambling State, is the oldest of three siblings and is married to the former Paula Duell of Baton Rouge, La. Together, they have two children, Adam and Brooke.
---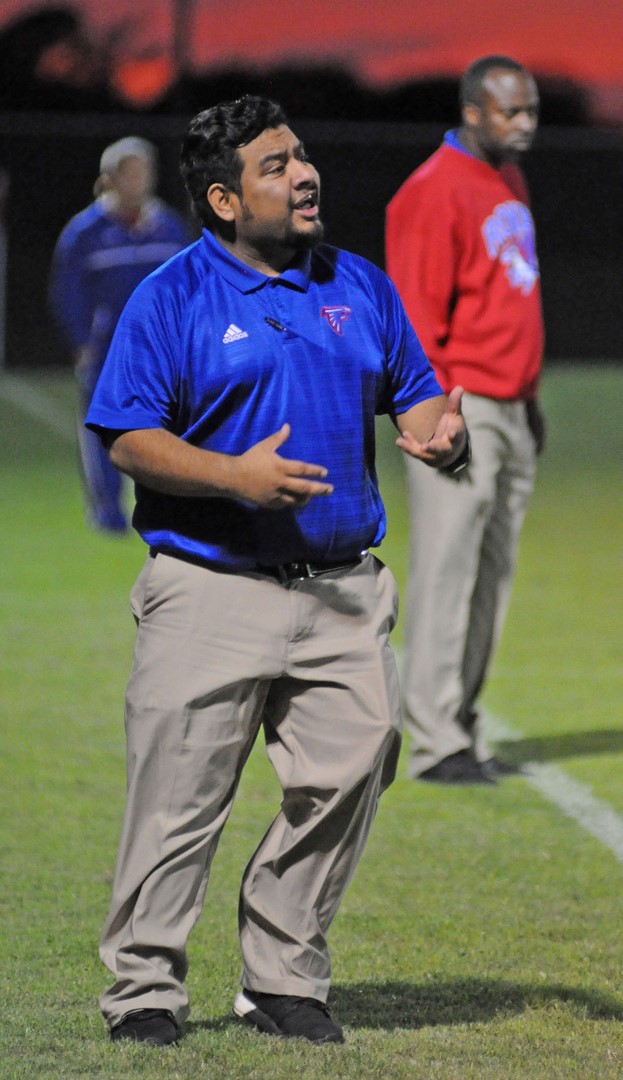 Jose Perez
Coach Perez is entering his 6th year at Royal High School, 4th as Head Coach. During his time at Royal ISD, both as an assistant and Head Coach, he has led his teams to 5 consecutive playoff appearances while winning district championships 3 of those 5 seasons.
In 2016, he was a member of the team that earned a regional semi-final berth, losing to the eventual state champion.
In 5 seasons, he has had the honor of coaching 1 Honorable Mention All-State Forward, One 1st team All-Region Defender, 3 District MVPs, 4 Offensive MVPs, 5 Defensive MVPs, 3 Newcomers of the year, and 2 Goalkeepers of the year. He was elected the district 23-4A Coach of the Year in 2017.
His soccer career started at Morton Ranch High School and he earned a Bachelor of Science in History from Abilene Christian University in 2014. He is currently a candidate for Principal Certification through Lamar University.
In the classroom, he currently serves as chair of the Social Studies department while also teaching AP and Dual Enrollment classes through the University of Texas.
He enjoys working with Student Athletes at Royal High School because they are some of the most diligent and genuine kids he has met. His only hope is that the athletes go beyond high school with the preparation necessary to be well mannered, educated products of their community.
---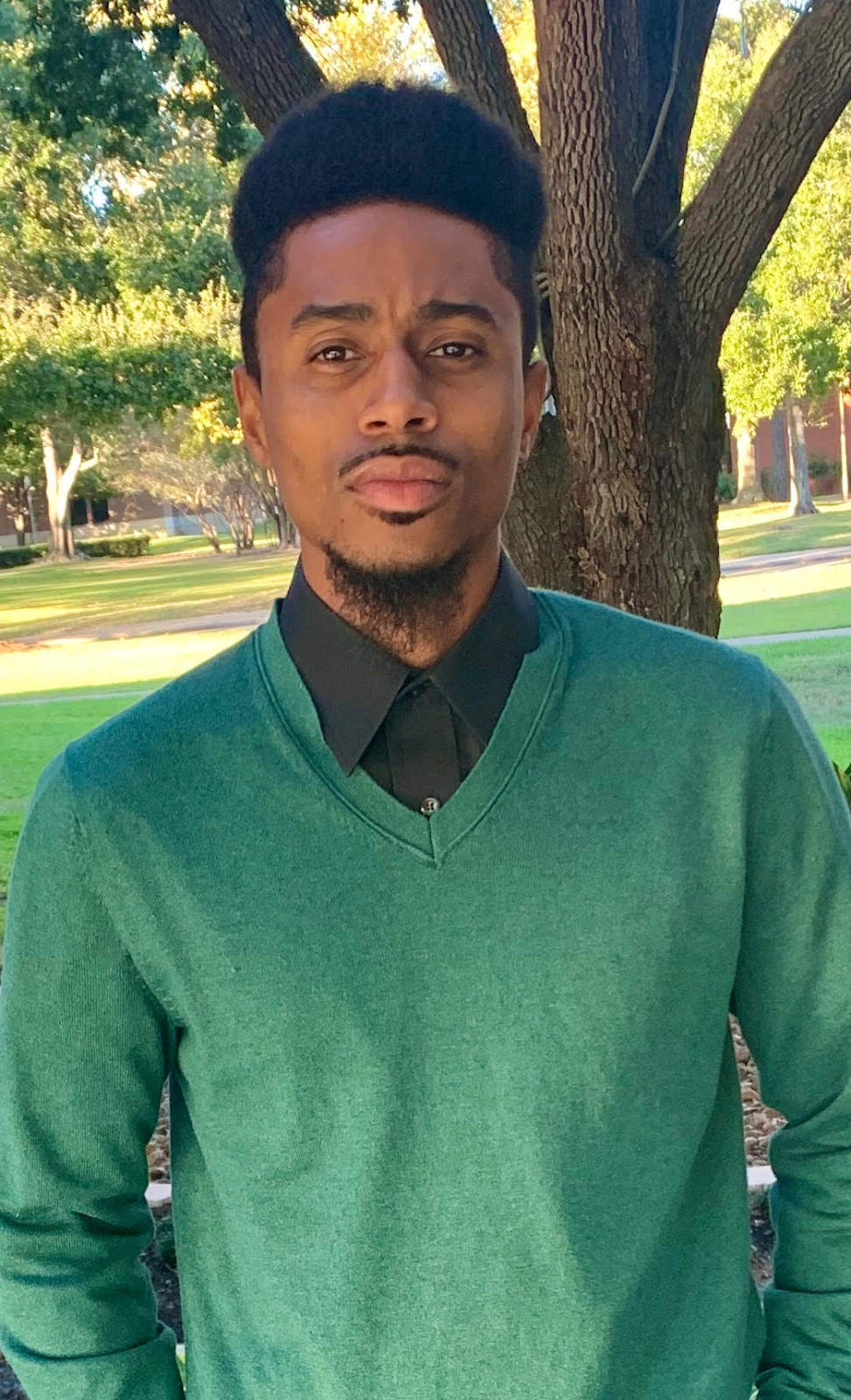 Geoffery Reddick
My passion is teaching and helping others grow. Sports is a great avenue to foster positive development.
Coaching:
Royal High Football Coach - Wide Receivers
Royal Junior High Head Coach - Boys Basketball
"The key is not the will to win. Everybody has that. It is the will to prepare to win that is important."
- Bobby Knight
---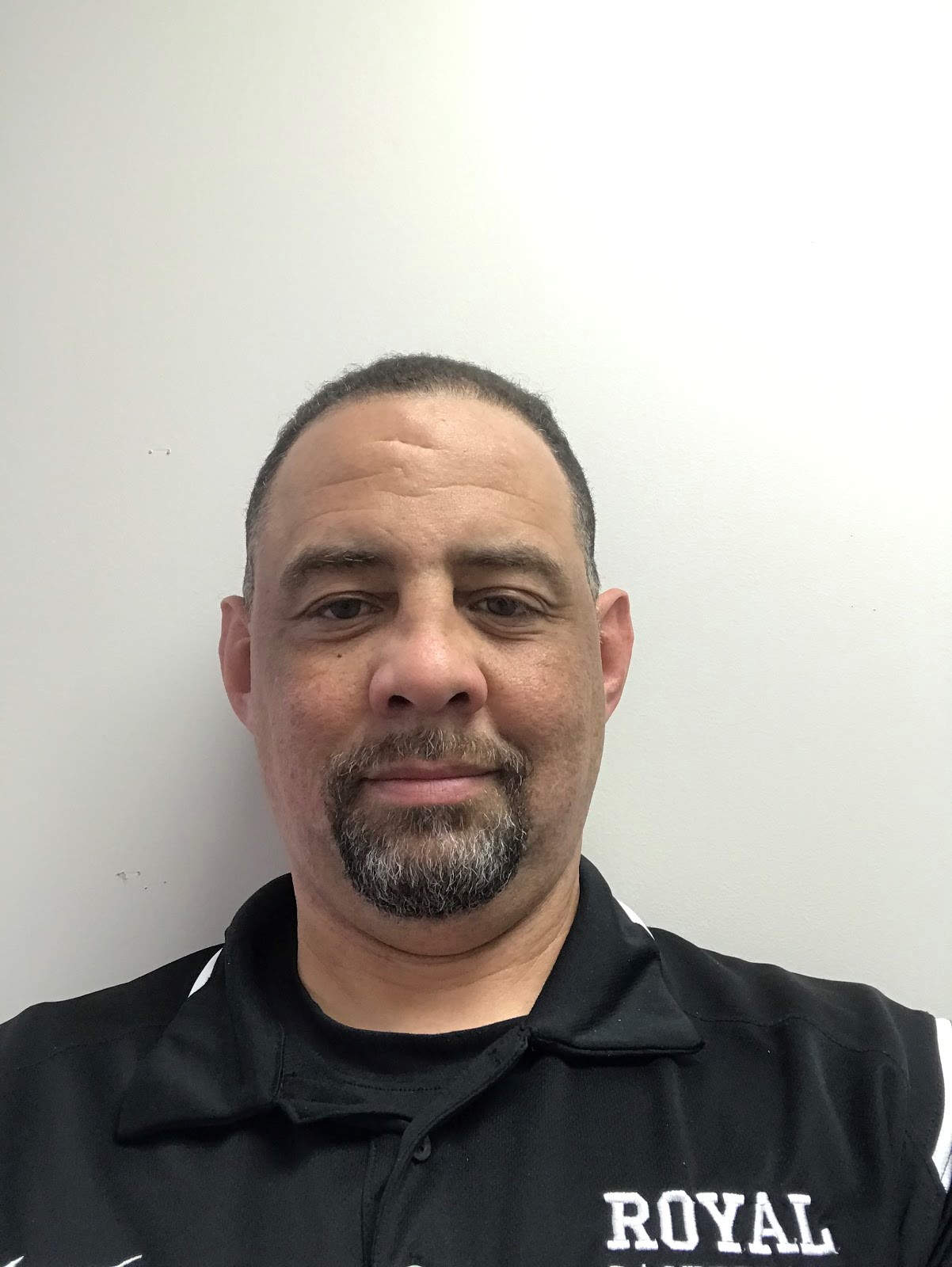 Craig Rollins
Coach Rollins is currently in his eighth year as a coach at the Royal High School. He has coached football, boys basketball, boys soccer, track, and girls basketball. This year he is the assistant coach for cross country and assistant coach for girls high school soccer team. Coach Rollins has a Bachelor's Degree In Psychology from Sam Houston State University. He is certified in Special Education and ESL . He also has extensive experience as a basketball official, volleyball official and baseball umpire. He is committed to building a successful and competitive tradition in tany sport that he coaches.
His coaching philosophy is heart and character are more important than talent ! My goal is to create well rounded player on the field or court, as well as in the classroom and community. I strive to enhance the talents of my players, while developing their leadership skills, self-discipline, and work ethic.
---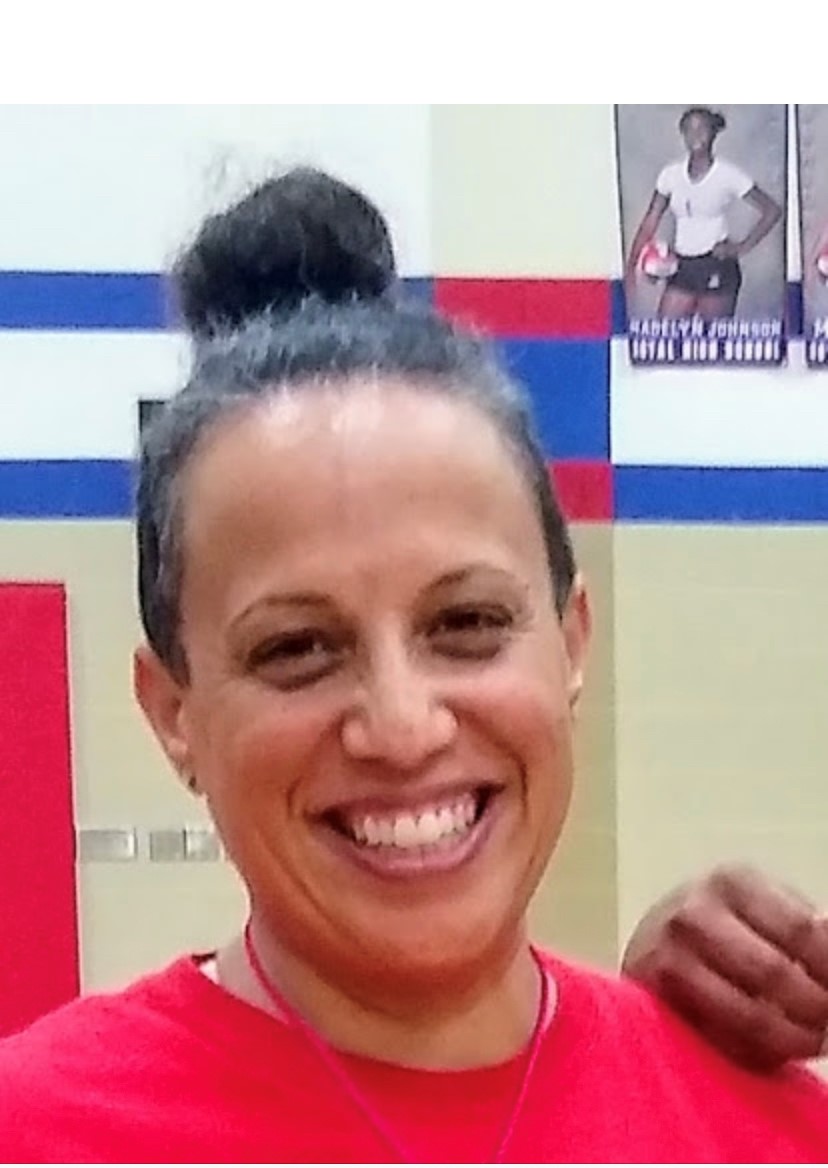 Alicia Russo
Coach Alicia Russo is entering her 26th year of coaching. After playing baseball, softball, soccer, volleyball, and basketball, she followed in her grandfather, dad, and uncle's footsteps and started her coaching career immediately after high school where she took her Little League 12U baseball team to the championship in her very first year. She spent the last 18 years coaching high school athletes where she coached volleyball, basketball, and softball on the freshman, JV, and varsity levels. Her volleyball, basketball, and softball teams earned 8 district titles, all on the 5A and 6A levels, and she had one undefeated championship season with her girls' JV basketball team. Coach Russo helped numerous female athletes continue their volleyball, basketball, and softball careers at the collegiate level, which included sending athletes to Texas State, Sam Houston State, Grambling State, Alabama State, Texas Southern, Prairie View, Southern University, and the University of Washington. She had an absolute blast watching two of her former athletes compete in the 2019 Women's College World Series in softball this past year.
Coach Russo's last 5 years of coaching have been at Royal High School, where she continues to coach volleyball and softball. Some of her proudest moments come when former players tell her that they are now coaching. She also enjoyed watching her younger brother coach baseball for the first time this year, continuing in the family tradition, She lives in Richmond with her wonderful young sons and their father and feels extremely blessed to be a coach.
---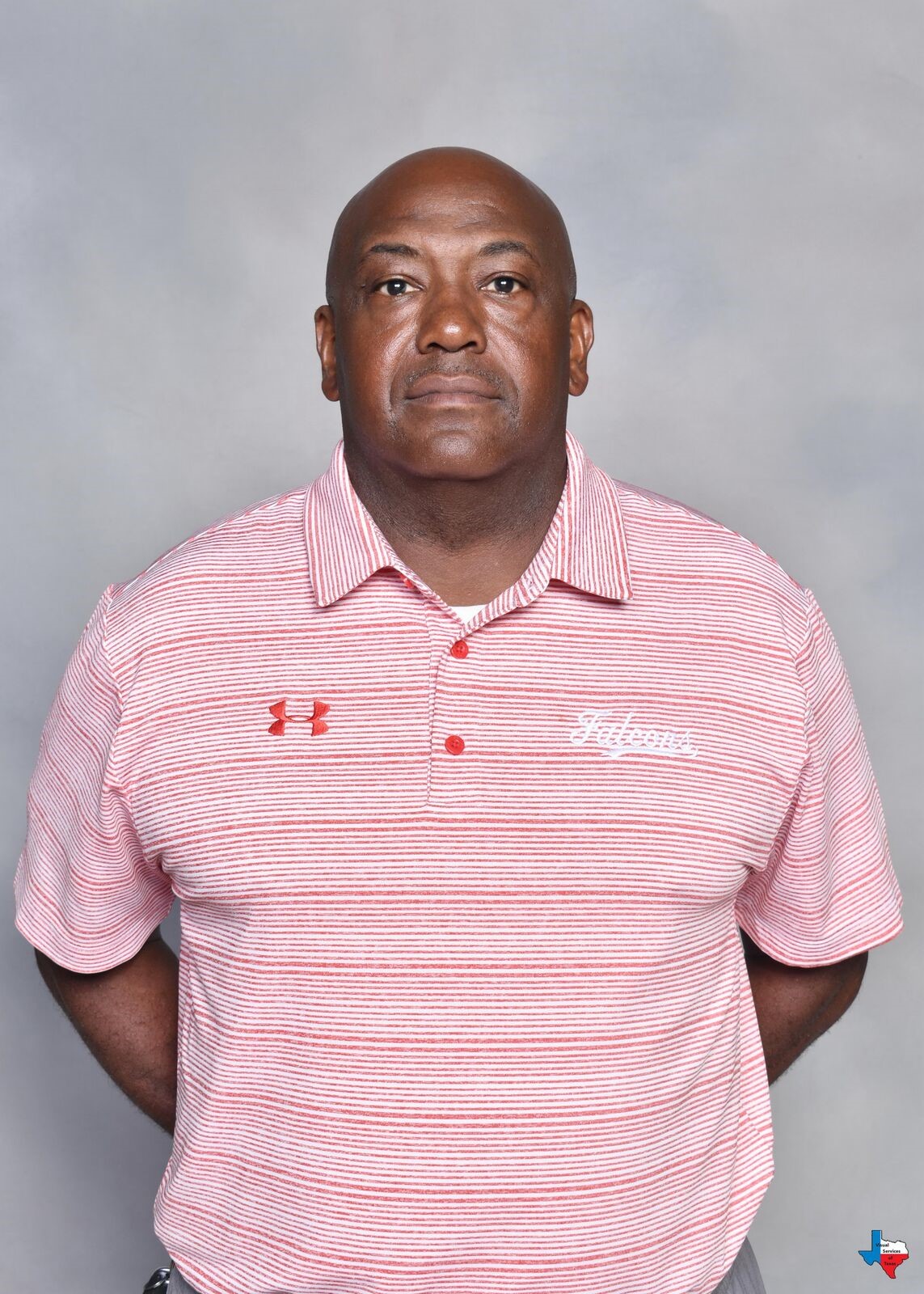 Dexter Smith
Assistant AD/Head BB/Assistant FB/Math Instructor. High School: C. H. Yoe, Cameron, Texas (1987). Football, Basketball, Baseball, Track and Field. College: Sam Houston State University (1991). Football (87 – 88). Coaching: 29th Year: Tatum, A&M Consolidated, Brenham, Aldine, Spring, Klein, Conroe. "Philosophy": I coach athletes not schemes. ALL students can learn if provided the proper learning environment. Family: Cameron Brianna (23), daughter. Dexter Bernard II (14), son.
---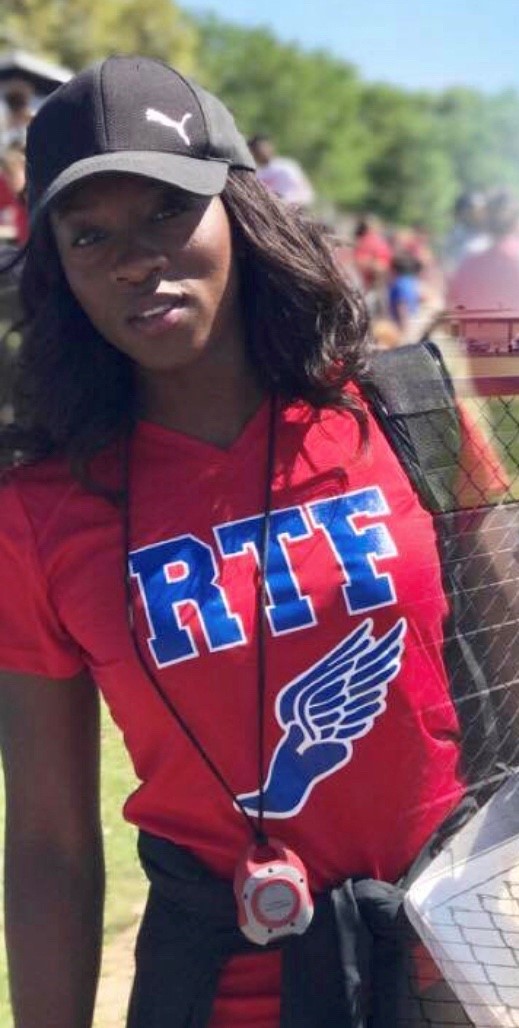 Tiwana Stewart
Coach Stewart started her coaching career immediately after high school as a volunteer high school and AAU track and field coach in Arkansas. She also coached as an intern coach for the University of Arkansas at Pine Bluff as she worked towards her master's degree. Coach Stewart was a competitive athlete in track and field. She was a part of a high school track team who won back-to-back state championships. Since ending her track career she has maintained her love for the sport by coaching elementary, middle school, and high school athletes during her work and free time.
She became a full time coach with Royal ISD year 2016 as a volleyball and track coach. Currently she is the middle school volleyball coach, high school track coach, and the girls athletic coordinator. She has high hopes of high school athletes obtaining scholarships not only in track and field, but multiple sports as well and to push athletes beyond their limit in all aspects of life.
---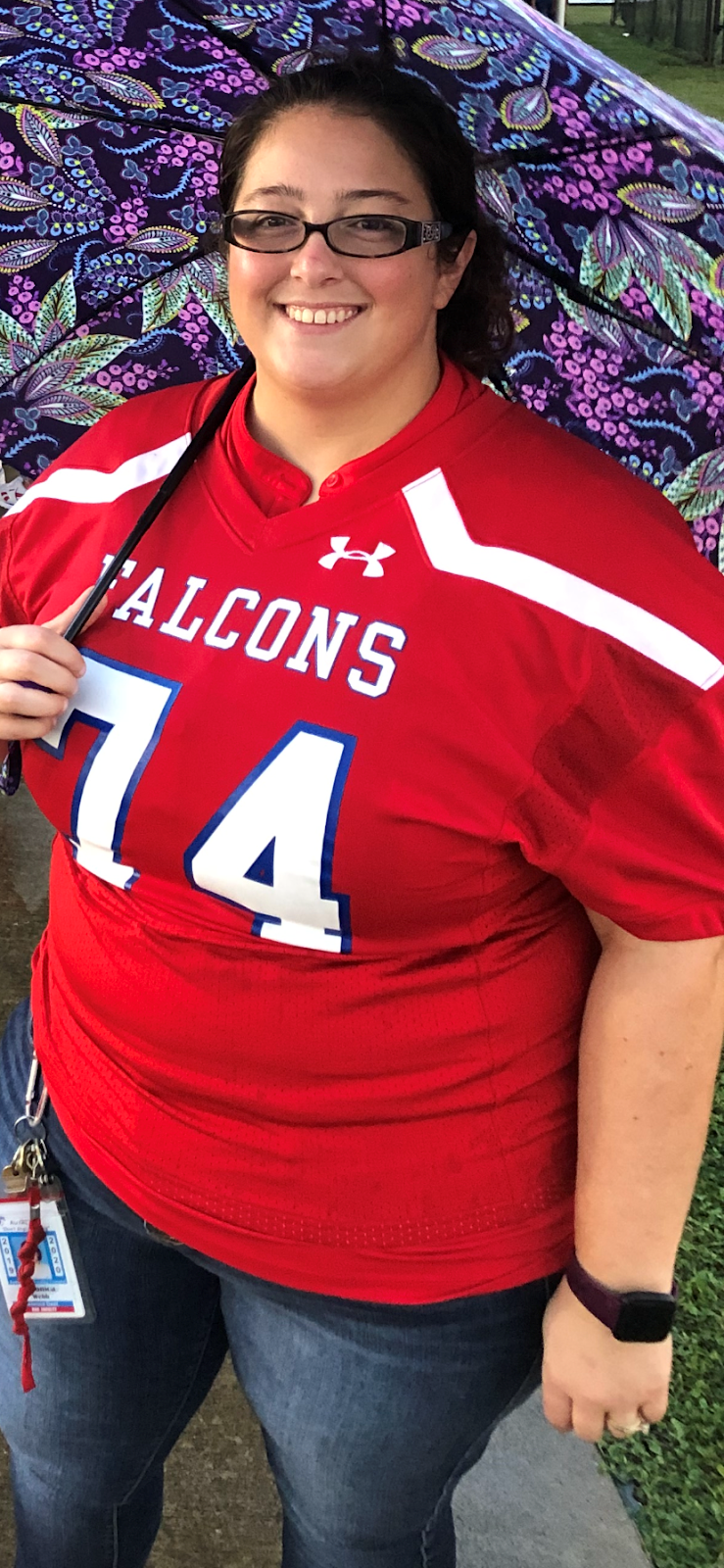 Veronica Webb
Coach Webb grew up in the Houston area where she played select club soccer for the Cy-Fair Dynamos as well as for her high school team at Cypress Ranch. Coach Webb has played the position of goalkeeper since she was 10 years old, and had the privilege to have multiple former professional soccer players as coaches throughout her youth career. Coach Webb attended college at New Mexico Institute of Mining and Technology where she majored in Astrophysics with a minor in Mathematics. New Mexico Tech did not have an official collegiate team, so Coach Webb played soccer on a women's league during college. Coach Webb started her coaching career in New Mexico at Aztec High School where she was the Junior Varsity girls soccer coach for two years. From New Mexico, Coach Webb moved to Royal High School where she was an assistant coach for one year and is now working on her second year as head coach for girls soccer. Coach Webb is also in her second year of assisting with the throwing events in girls track and field.
---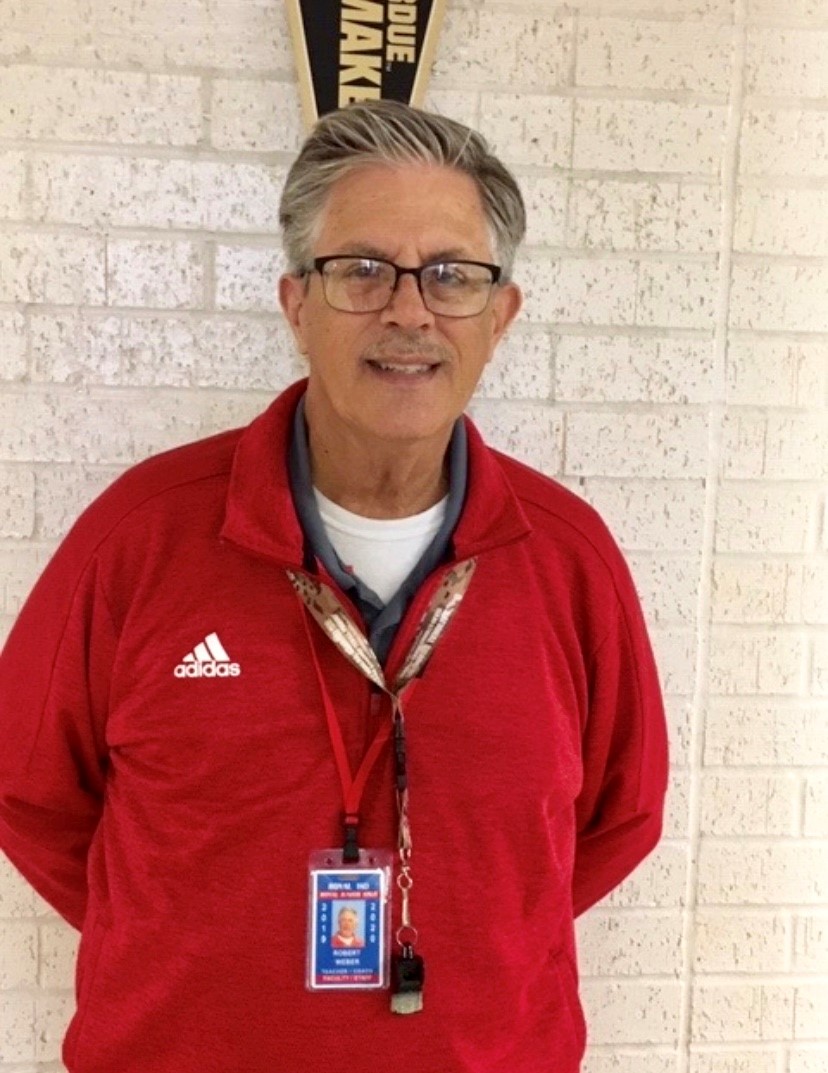 Robert Weber
My coaching philosophy is not just about me: it is about developing student/athletes into accountable, respectful, hard-working, and reliable citizens. I want them to enjoy their years in middle/high school days. To mold kids into productive people and to instill into them that good decision making will always be an important part of their life. To instill the servant-leader mentality will help them realize that helping others is a lifetime and leadership skills takes them and others to another level. I want them to know that I am always here for them if needed. I always want to have a plan when working out; keeps things rolling and practice will run much smoother. I always try to give feedback (positive or negative), constant monitoring, and communication is a key to everything.
---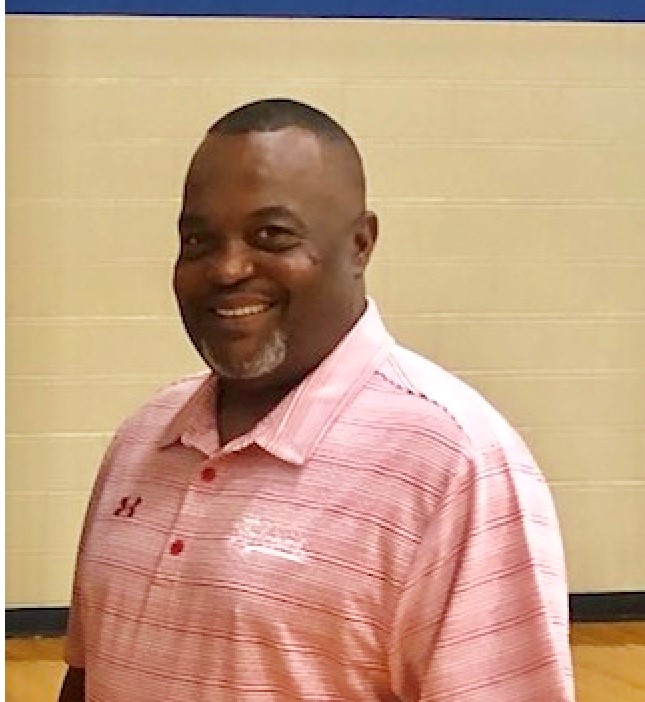 Chuck Wilson
Coach Chuck Wilson has been coaching in Texas for 27+ years. In that time, he coached football, basketball, track, baseball and volleyball. He has coached on all levels from 1a (Bremond Isd and Burton ISD) finished as State Finalists in both places to The College level as a Head Baseball Coach. Along the way with stops at Hempstead, Ft. Bend Marshall, Waller, and Royal, having winning
Championship seasons at all stops. Coach is Married to Josephine Wilson 26 yrs and has 3 adult children. He is happy to return to Royal HS and bring back winning ways to Boys Athletics. He is FOR THE KIDS and has an open door policy.