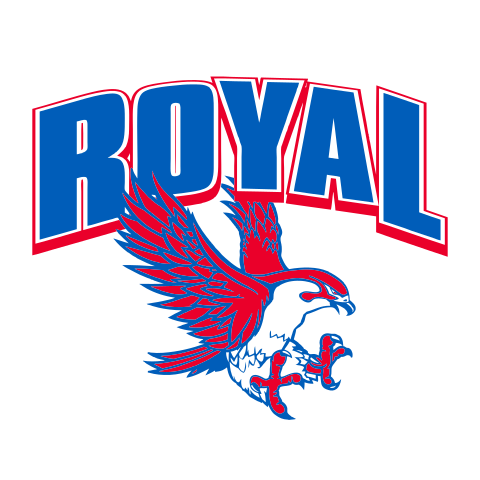 Royal ISD Superintendent Rick Kershner began his career as a teacher in Sealy ISD. Mr. Kershner has also served as Assistant Principal, Principal, and Assistant Superintendent of Academic and Human Resource Services in Katy, Royal, and Splendora ISDs. Prior to joining the team at Royal ISD, Mr. Kershner served for 7 years as the Assistant Superintendent of Leadership and Culture in Splendora ISD. This role allowed him the opportunity to be directly involved in all levels of campus leadership. His commitment to transparency and his focus on building positive relationships with all students, staff, district trustees, and community members resulted in positive impacts for campus culture at Splendora ISD.
Mr. Kershner and his wife Yvonne have three adult children (two daughters and one son), and all five are proud graduates of Sam Houston State University. Mr. Kershner earned his Master's Degree from Prairie View A&M University. They are blessed with five grandsons. His favorite pastimes include spending time with family and working cattle with his son. He also enjoys football, basketball, baseball, and track.
Q&A WITH SUPERINTENDENT KERSHNER
During the superintendent search, the school board asked the RISD community to identify the characteristics they would most like to see in the next Royal superintendent. Following are Superintendent Kershner's responses.
An effective communicator with refined interpersonal skills who is visible, willing to listen and learn, and interacts well with the staff and community.
The single most important element for success in leadership is effective communication. I believe the most effective is face to face with an open posture to provide all with a voice. A willingness to be visible, a good listener, and a collaborative decision maker are all skills I will employ.
A leader with a successful record of leading and monitoring the curriculum necessary for all students and teachers to excel academically and personally.
The superintendent serves as the district's instructional leader and I have and will continue to lead collaboratively to foster and build the district' s curriculum and to provide the best for every Royal student.
Able to work in partnership with the Board of Trustees and build a climate of candor, mutual trust, and cooperation.
I believe in working together to build the best possible learning experiences for all Royal students. This can be accomplished through mutual trust and candid conversations with the board trustees to make the best decisions for all Royal students.
An experienced financial manager who understands Texas school finance, how to maximize the district's resources and tap alternative sources of funding.
I have worked with campus and district budgets for the past ten years and I will focus on being a responsible steward of district funds. We will continue Royal ISD's conscientious and solid spending and budget processes.
Is a progressive visionary that has had proven success in implementing instructional technology and innovative strategies in today's classroom.
I take a progressive-minded approach to practice and process when working to integrate technology into education. It is my goal to utilize instructional technology tools to enhance the learning experiences of each child.
An effective problem solver who actively solicits input from those involved, reviews the facts, makes the tough decisions and supports those decisions with resources and personal commitment.
I feel that being a problem solver is truly a vital part of the superintendent role. This is an area in which I am comfortable and confident in my abilities to reach equitable decisions. The process will be principled centered, working with all involved to understand their position and collaborate to determine the best possible decision. Tough decisions are part of the job and I am confident in my abilities to work with others to solve problems and execute tough decisions.
Is there anything else you'd like to share with the RISD community?
I am honored to be chosen to serve Royal ISD and the RISD community.