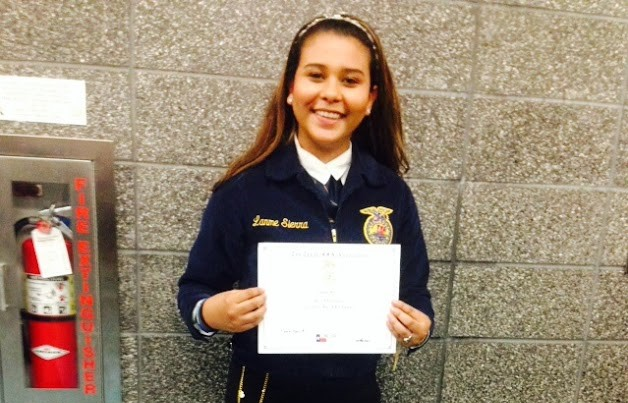 RISD Former Student Spotlight: Lanme Sierra
Christi Ginn
Tuesday, January 14, 2020
2015 RISD graduate Lanme Sierra credits her time at Royal for inspiring her to become an agriculture teacher. She grew up in the Brookshire/Pattison Area and attended Royal ISD from Pre-K to graduation in 2015. She even attended the Early Childhood Center when it was housed in the current Administration building in Pattison. Lanme stated, "The great part about being at Royal is the kids that I started Pre-K with were the same one I walked across the stage with! That felt really amazing!"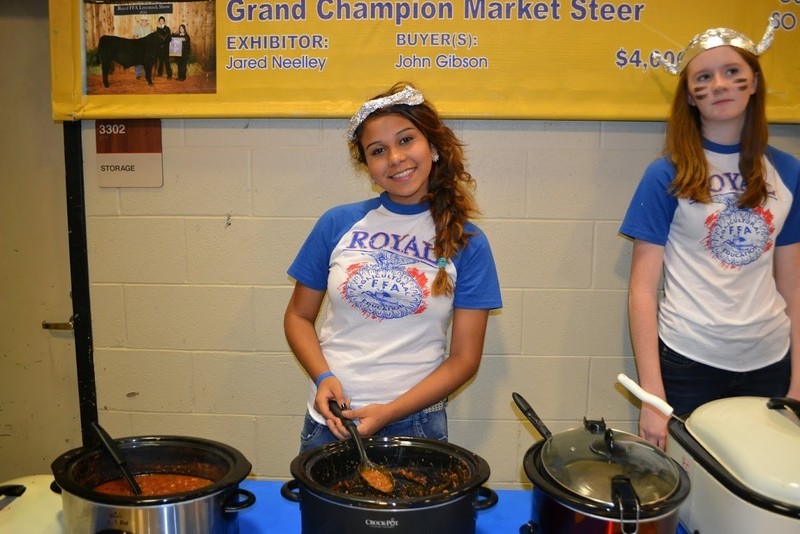 She decided to become a teacher because Royal had those teachers that are willing to go that extra mile for every single one of their students. Lanme lists Mr. Woods, Mrs. Jacob, Mrs. Richardson, Mr. Adams (Coach Adams), Mr. Gonzales, Mr. Weber (Coach Weber), Mrs. Peschke, and Mrs. Gray as the teachers who really impacted her during high school. RISD teacher Jason Woods stated, "Lanme was a very hardworking and devoted FFA member and chapter officer. She excelled in all areas of our program, and received multiple awards on the district, area, and state level. I will never forget Lanme's willingness to serve others in our school and community, and I'm very excited to see that she is considering a career in education."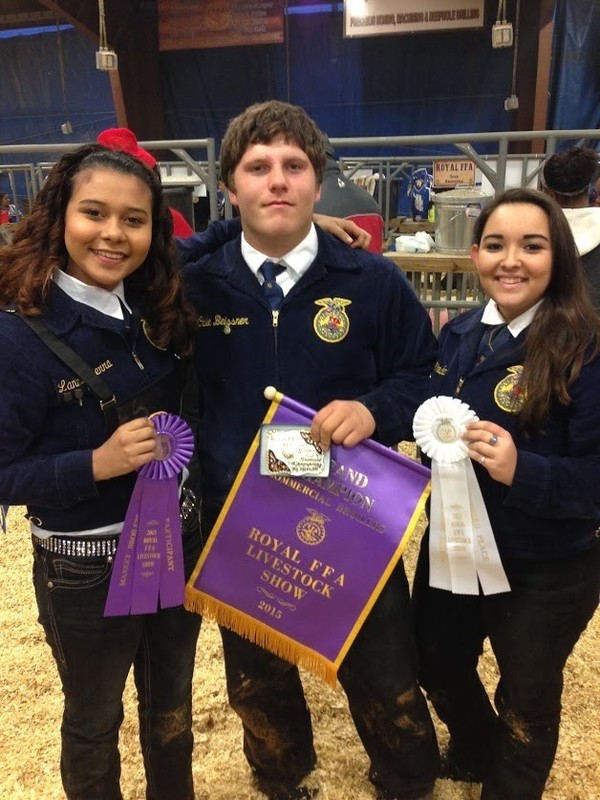 "Royal and its teachers have tried their hardest to prepare us for college, technical colleges, and the workforce, and let me tell you something they did not fail! Now that I am in college and talking to other people, Royal has really help us learn to write those long research papers, how to write a resume, and how to give back to the Brookshire Community." Teacher Christy Jacob also commented on Lanme's time at RISD: "Lanme Sierra enjoyed her time here at Royal High School always achieving high set goals and standards for herself. She dedicated her time and energy to the Royal FFA chapter and is now pursuing a future career in Agricultural Education. Lanme always made me so proud of her for her work ethic and willingness to achieve. Congrats to Lanme on her future success in the agricultural industry."
Because she was raised in a primary Spanish Speaking household, she was in ESL from Pre-K through 6th grade. Lanme tested out of the ESL program due to the excellent preparation she received from her teachers at Royal Jr. High. She decided to test out so that she could agriculture as her 7th grade elective. Little did she know that that class would change her life. After showing only two years, she achieved Reserve Champion Market Broiler in eighth grade, stating that the accomplishment is still one of her favorite memories.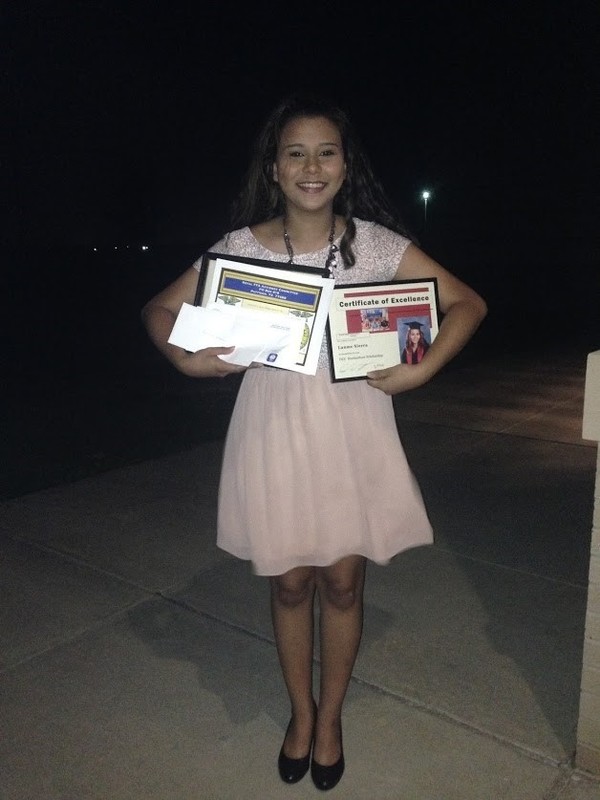 Once she started high school, many adults told her how much they missed their high school days, and now that Lanme is in college she agrees wholeheartedly. It was in her high school days that she met the dedicated teachers who made her choose to pursue a career in teaching. Lanme was a busy girl in high school. She was heavily involved in FFA in high school, participating in the FFA Leadership Development Events (LDE) Public Relations Team from 2013-2014. Her team advanced to the Area level twice and to State once. She was also involved in a number of other FFA LDE events. Lanme chose to follow the Horticulture pathway and loved it, taking classes that prepared her for her future career. She was also the president of the RHS Class of 2015.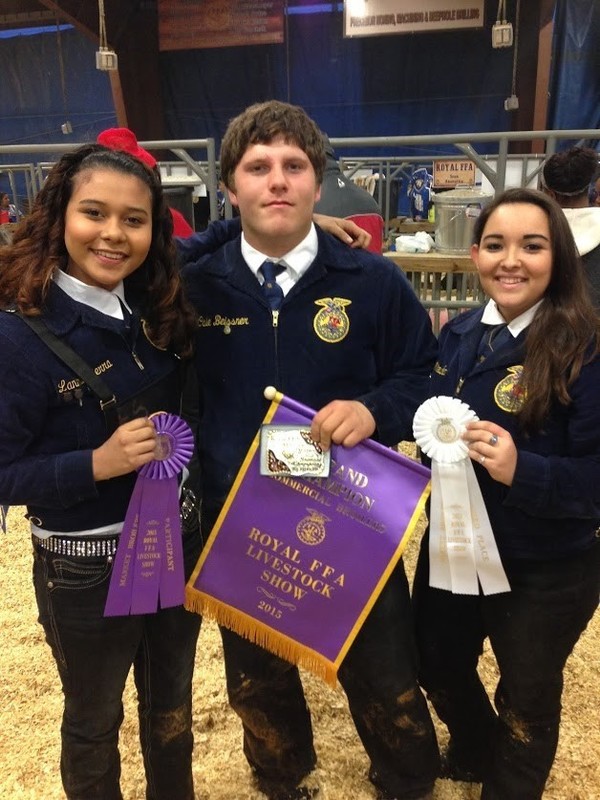 During her senior year, Lanme got ahead by taking dual credit courses in psychology, government, sociology, and economics. Royal's dual credit program allowed her to take the courses at no cost to her family, letting her get a jump on her college classes and entering college with 20 hours of college credit. The school also offered students the chance to take the SAT at no charge, allowing Lanme to apply for scholarships during her senior year of high school.
Lanme attended Houston Community College for 2 years, where she was a member of their Horticulture Judging team. She is currently a Senior at Sam Houston State University and will be graduating in May 2020 with her Bachelor of Science in Interdisciplinary Agriculture with a minor in Secondary Education. During her last semester she will complete her student teaching at James E. Taylor High School in Katy ISD. Lanme works as a full-time Senior Billing Specialist at Avant Residential and Community Services, which dedicates itself to helping people with Intellectual and Developmental Disabilities flourish. The organization runs a group home in the Katy/Brookshire area and a Day Habilitation Center in Katy.