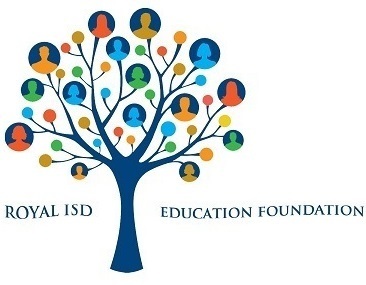 RISD Spotlight: Royal ISD Education Foundation
RISD Communications
Tuesday, December 10, 2019
The Royal ISD Education Foundation is a community-based nonprofit organization comprised of Royal ISD graduates, parents of current Royal ISD students, and community members committed to providing resources to enrich, expand, and enhance opportunities in Royal ISD.
Most recently, the Education Foundation provided a grant to help the Royal Junior High Theater Department purchase costumes for their production of "Drop Dead Juliet". The foundation also provided a grant to the Royal HS Marching Band to purchase purchase this year's UIL show, "The Greatest Showman". Click here to see a thank you video from the band.
Visit the RISD Education Foundation website to learn more about the group's efforts! Check them out on Facebook as well.
A huge thank you to the Foundation for supporting our kids!