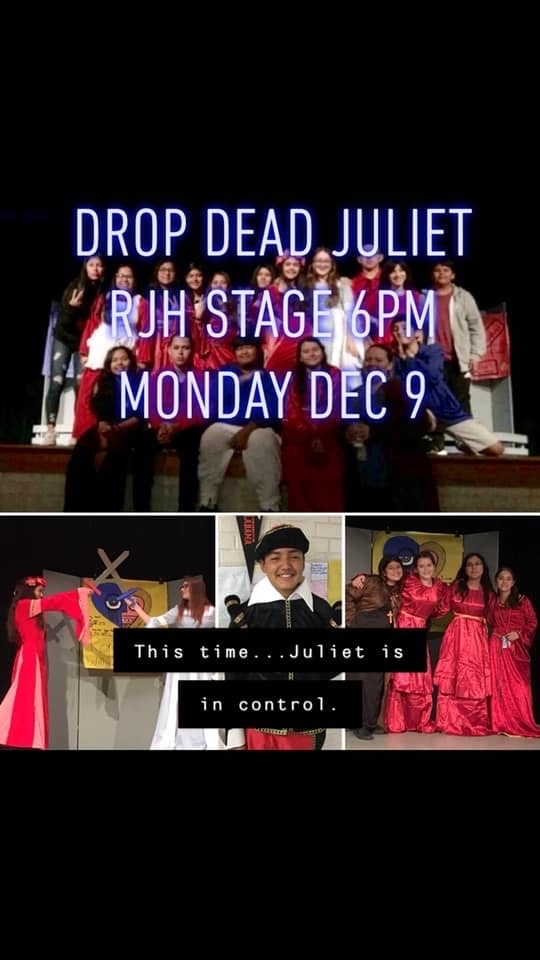 RJH to Present "Drop Dead Juliet"
RISD Communications
Sunday, December 08, 2019
Ever heard of that one love story, Romeo and Juliet? You know the one by William Shakespeare about two kids who fall in love at first sight and then **spoiler!!!** die like 3 days later?
Well this isn't that story!
Juliet is sick and tired of the "tragic" part of the greatest love story of all time. She's taking control. (Thanks for writing in that dagger Willy.)
You got your sassy Shakespeare. You got your nurse trying to steal the spotlight. Sword fights. Dance offs. And who is this Rosaline character???
Wanna see what happens?
Monday Dec 9. 6pm. RJH stage.
Tickets are $3 at the door.
This is a critique show, so please stick around after and tell us what you think!
Special thanks to the Royal Education Foundation for the costuming!