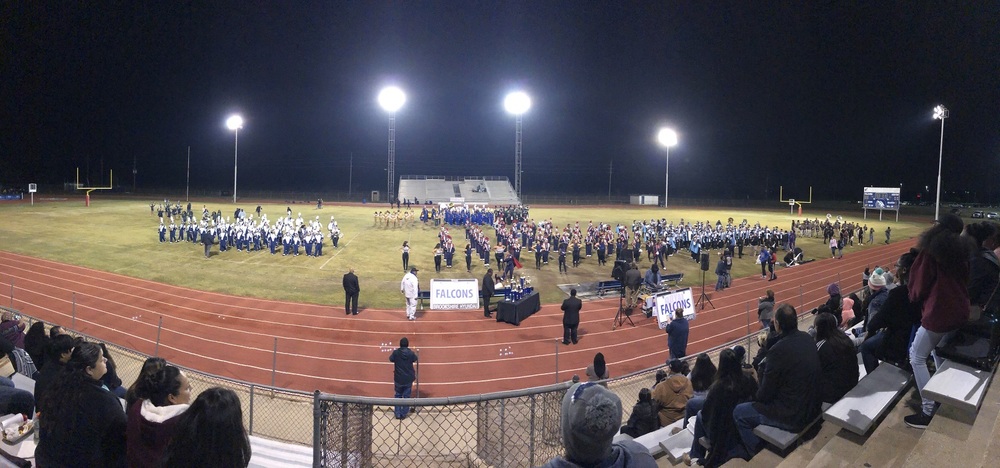 7th Annual Royal Marching Sound Machine Battle of the Bands
Christi Ginn
Wednesday, November 20, 2019
Royal ISD hosted its 7th Annual "The Royal Marching Sound Machine Battle of the Bands" on Saturday, November 16, 2019. This event showcased several bands from across Texas in a battle to see who would take home the grand prize. Participants were Royal High School, Houston Milby High School, Katy Westpark High School, Eastside High School, West Orange Stark, and Austin Northeast Early College High School.
Click here to view videos of each performance.
Brookshire Hyundai and Genesis of Brookshire donated funds to offset event expenses and to assist the RISD band. Thank you for partnering with RISD.
Thank you to everyone who braved the cold to come support the Royal Marching Sound Machine and to the bands who traveled to compete. We look forward to seeing you at next year's event.

Royal Marching Sound Machine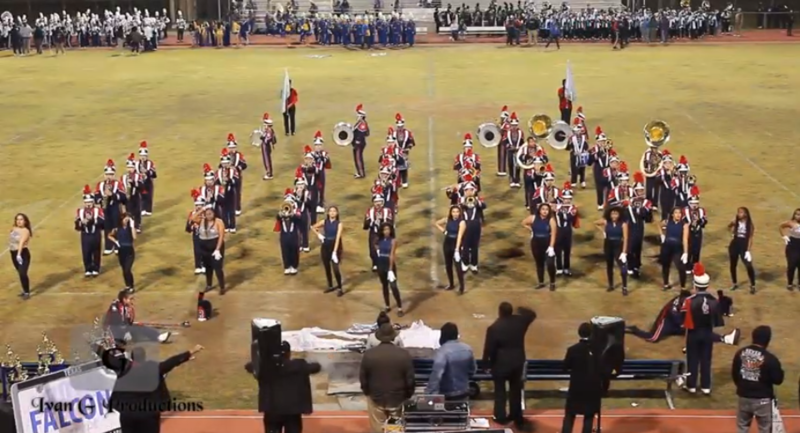 Overall Winner: Northeast Early College High School (Austin)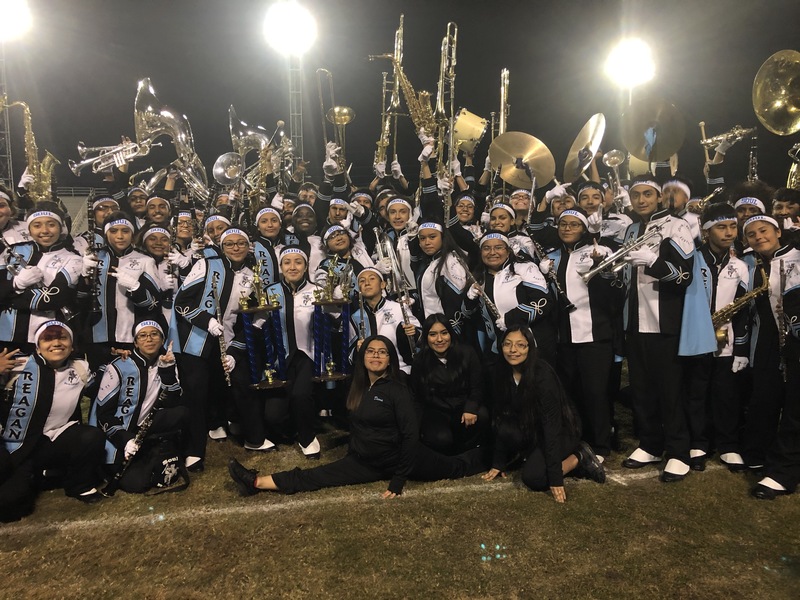 Contest results were as follows:
Overall
1st – NE Early College
2nd – West Orange Stark
3rd – Milby
Small Band
1st– Milby
2nd– Eastside
3rd – Westpark
Large Band
1st - NE Early College
2nd – West Orange Stark
Drum Major
1st – West Orange Stark
2nd - Westpark
Dance/Auxiliary
1st – West Orange Stark
2nd – Milby
3rd - Westpark
Percussion
1st – West Orange Stark
2nd – NE Early College
3rd - Milby