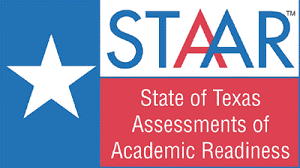 STAAR Results
Gracie Espinoza
Monday, April 29, 2019
5th and 8th Grade STAAR Results are in!
As we move further into STAAR testing season, we wanted to share important information with you that communicates how and when to access your child's STAAR testing results along with an explanation of what the scores mean. Shared below are direct links to letters and specific directions on how and when to access your child's scores when they are released by the state. Please do not hesitate to contact your child's home campus should you have any questions.
Student Portal Schedule 2019 Letter for Parents (opens in a new window)
Steps to Access Your Child's STAAR Scores 2019 (opens in a new window)
Resultados de STAAR de Quinto y Octavo
A medida que avanzamos en la temporada de pruebas STAAR, quisimos compartir información importante con usted que comunique cómo y cuándo acceder a los resultados de las pruebas STAAR de su hijo junto con una explicación de lo que significan los puntajes. A continuación, se comparten enlaces directos a cartas e instrucciones específicas sobre cómo y cuándo acceder a las calificaciones de su hijo cuando el estado las publica. No dude en ponerse en contacto con el campus de su hijo si tiene alguna pregunta.
Cara del Portal de Estudiantes para Padres - SPANISH (opens in a new window)
Pasos Para Acceder a las Puntuaciones STAAR de Su Hijo/Hija - SPANISH