Good morning, Falcons! Our partner for the Falcon Meal Distribution has experienced a delay in delivering today's meals. We apologize for any inconvenience and will post an update as soon as one becomes available. Thank you for your patience.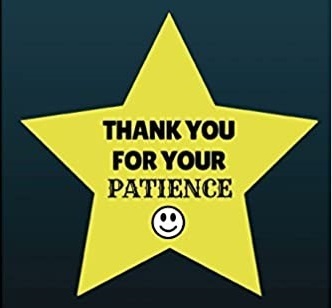 This Saturday, June 6th (and every other Saturday in June) from 8 am to 12 pm (or until all boxes are distributed), the House of Help Food Pantry is hosting a drive-through food distribution those in need. Complete details:
https://www.royal-isd.net/article/256410?org=royal-isd
.


Visit Royal Elementary on Thursday 6/4 from 9:30am - 12:30pm for our next Falcon Drive-Thru! Please bring each child OR a RISD badge or bus pass for each child. Each child will receive 12 meals (breakfast/lunch/dinner for Thursday, Friday, Saturday, and Sunday).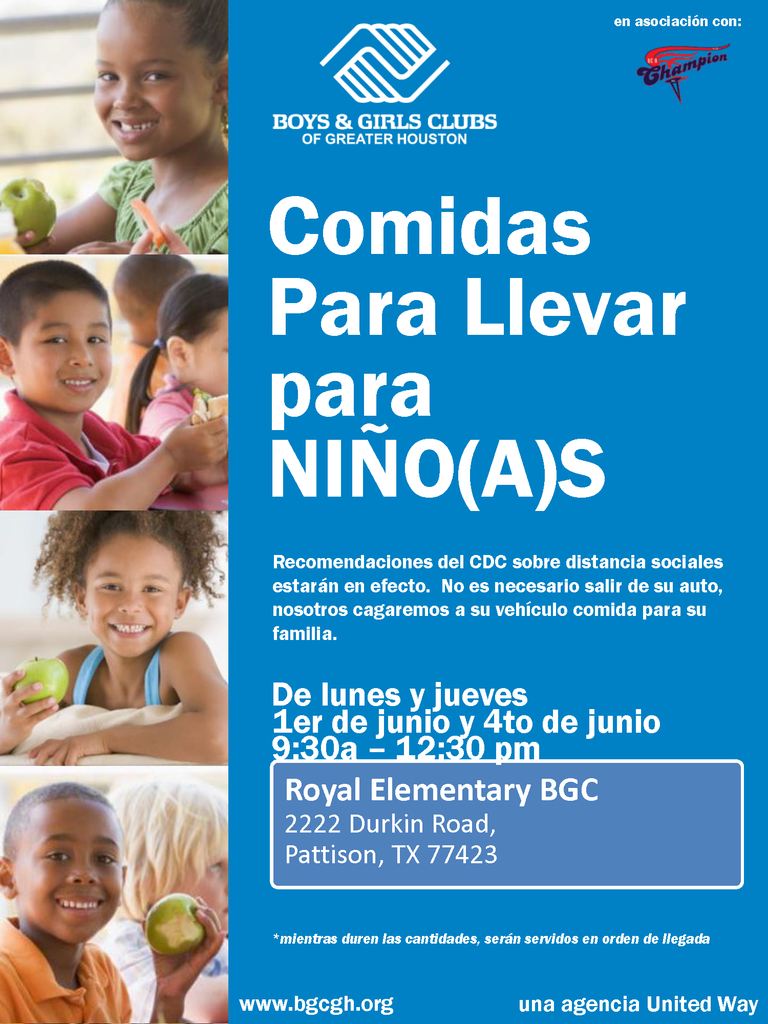 Still need to turn in your Falcon's Chromebook? Please visit the Technology Team at Royal High School Monday-Thursday between the hours of 9 AM and 7 PM. Please reach out to the IT help line at (281) 934-6900 if you have any questions.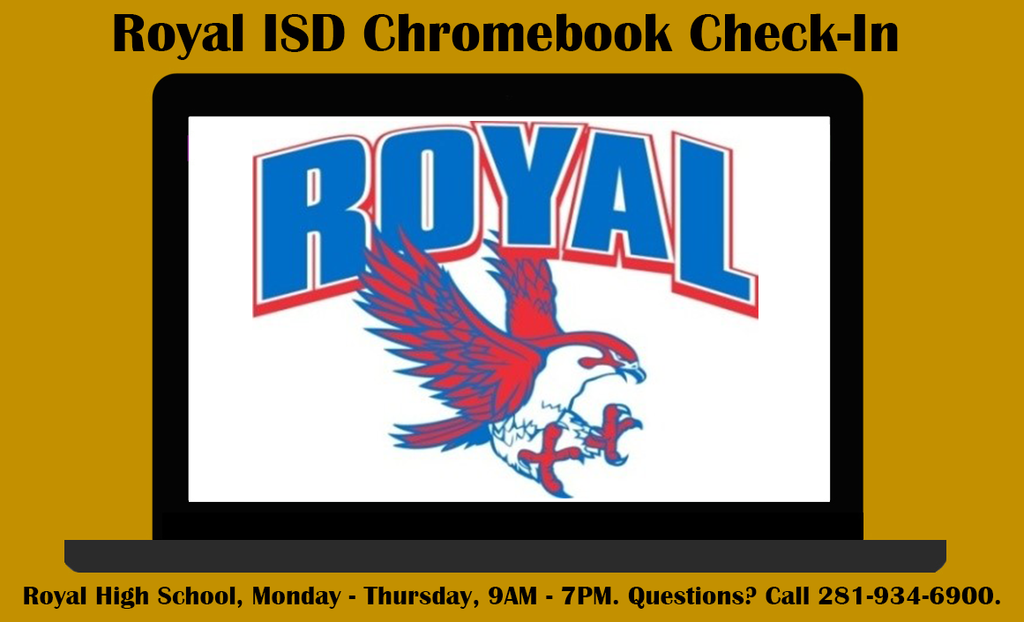 Check out today's KPRC end of year spotlight on Royal ISD! Thank you again to Houston Life and Go Public Gulf Coast!
https://bit.ly/FalconSpotlight
#gopublicgulfcoast #houstonlifetv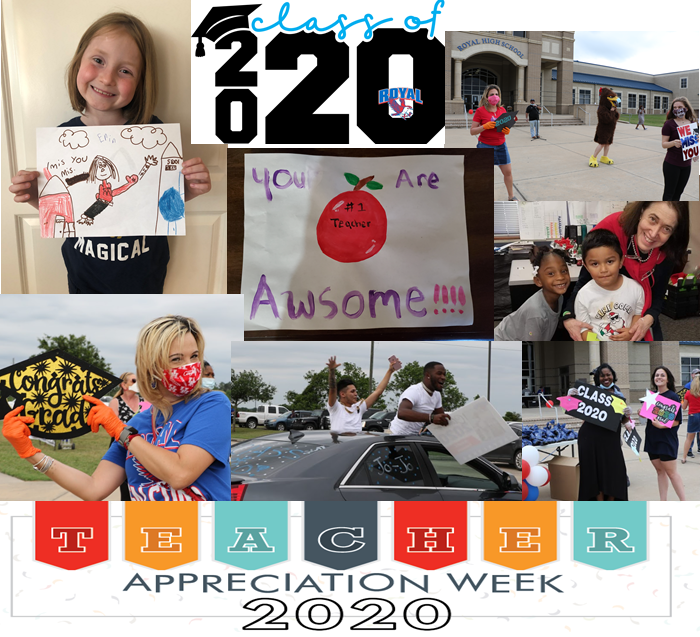 BEAT THE HEAT WITH A MOVIE AND A TREAT! Join us each Wednesday in July! Visit
https://bit.ly/2020BeatTheHeat
for details and registration information.


Mobile COVID-19 Testing is coming to your area on Friday, June 5, 2020 from 9am - 6pm. Tests are conducted by appointment only. See the attached flyer for registration and location details.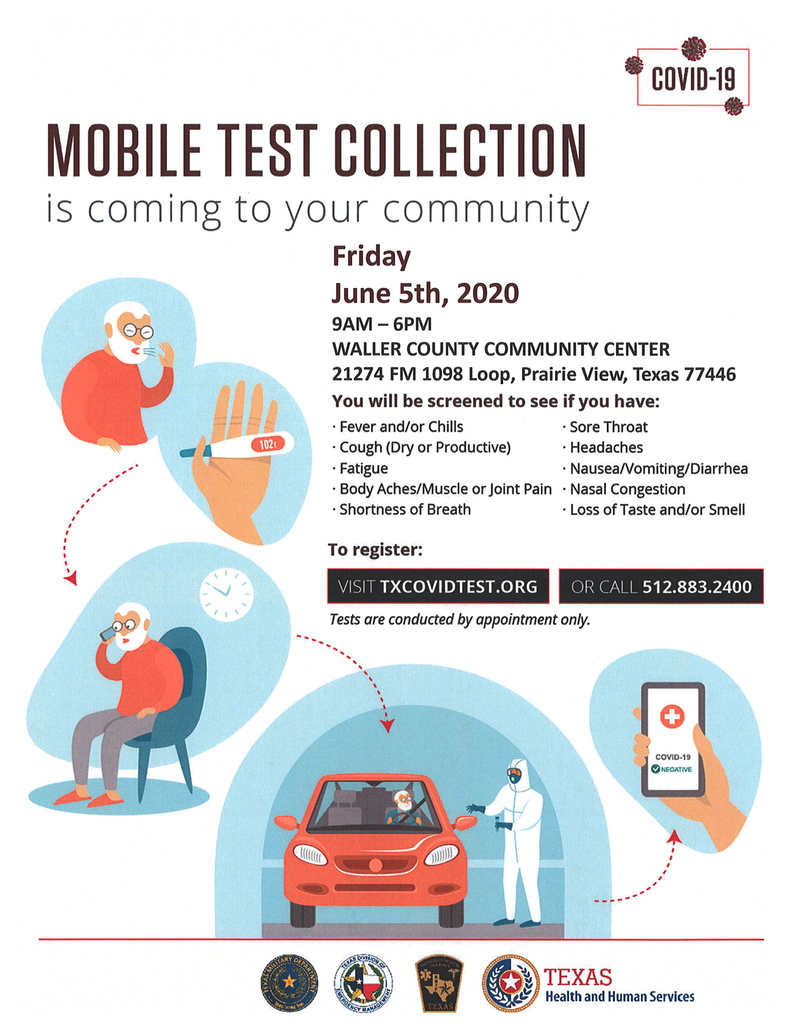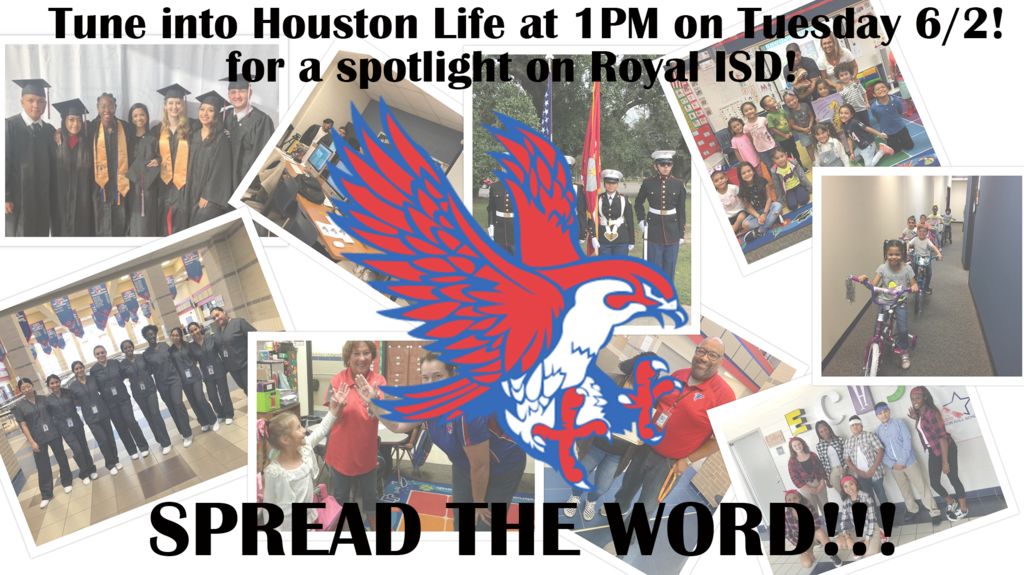 Reminder! The Class of 2020 Virtual Scholarship Awards Ceremony is tonight! The ceremony will be a video that is posted on the RISD website at 7pm today, May 21, 2020. Please join us as we celebrate the Royal Falcon Class of 2020!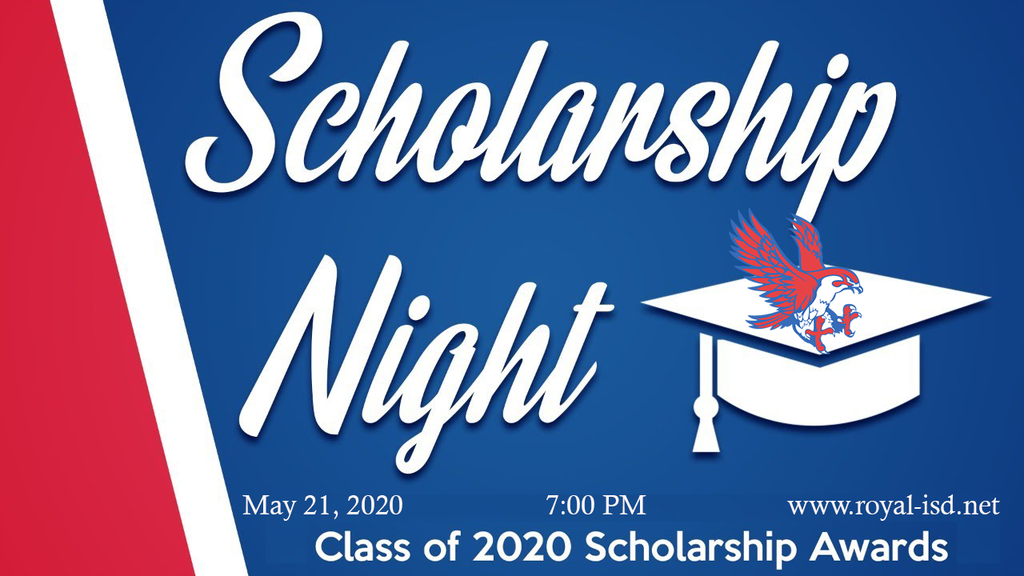 Greetings! Make sure you check out the virtual awards ceremony video tonight at 7pm on the district website and social media! Complete schedule:
https://5il.co/fidn
(en Espanol:
https://5il.co/fj80
)! We are excited to celebrate our Falcons!


Reminder! Item pickup for high school is tomorrow, May 20. Pickup for all other campuses is Thursday, May 21. Visit
https://5il.co/g982
(Espanol:
https://5il.co/g983
) to view the full schedule.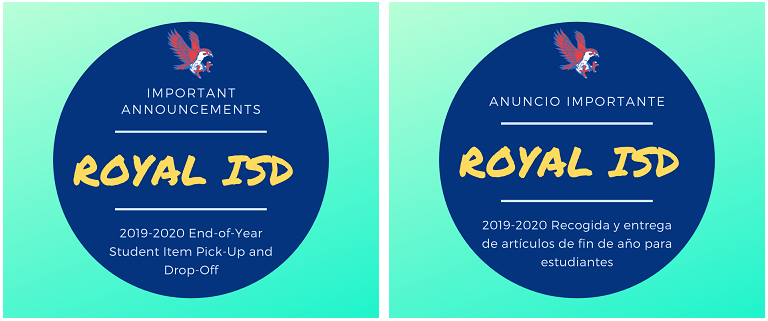 Falcon parents and students, the Edgenuity learning platform is currently down. We will send an update once it is back online. Thank you!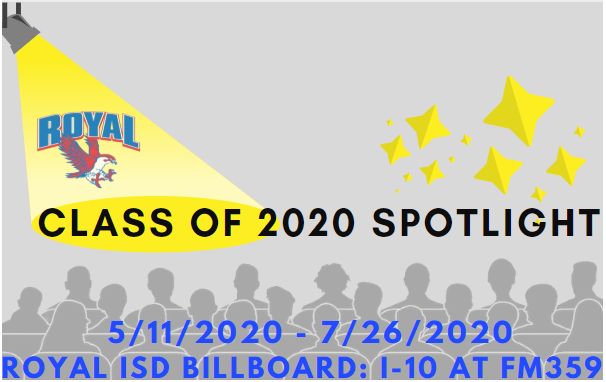 IMPORTANT ANNOUNCEMENT: Falcon Learning Zone WiFi Location Updates! Please visit
https://5il.co/g5qn
to view the May 18 - 29 schedule for the Royal Falcon Learning Zone WiFi Locations.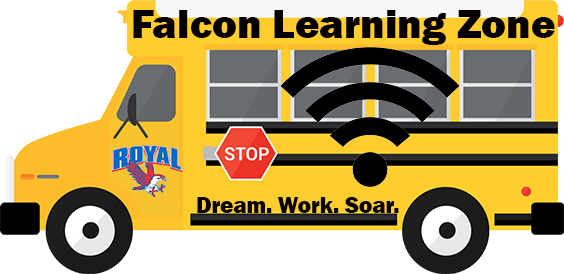 Greetings Falcons! Please Visit
https://5il.co/g5qn
to view the updated Falcon Learning Zone WiFi Locations for the week of May 18 through May 29.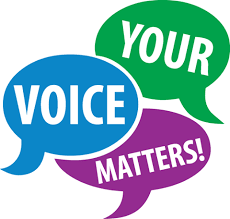 BookWorm Bus Update! "We had a great outing yesterday in Meadowood. Five new kids signed up and checked out books. We served 10-12 families with food items from the Brookshire-Pattison Food Pantry. Our summer reading program is developed and one book club will begin May 21."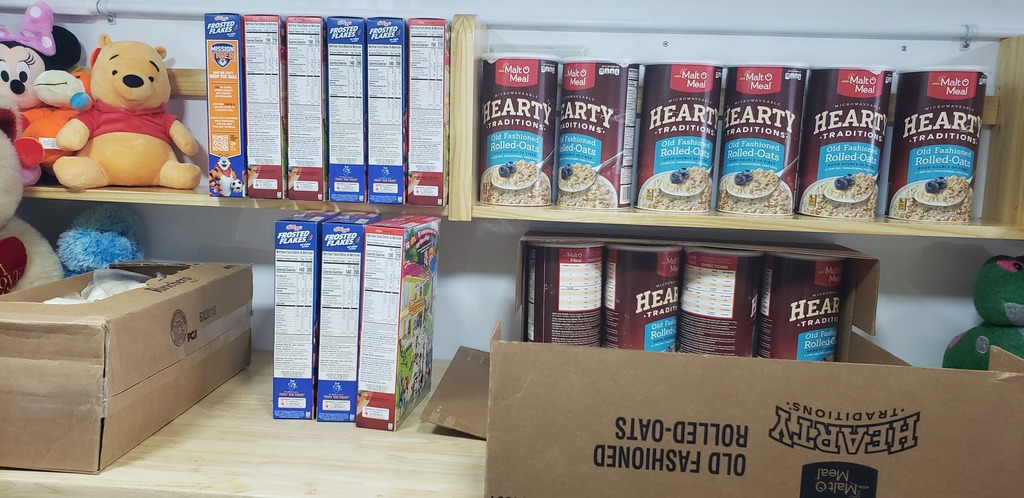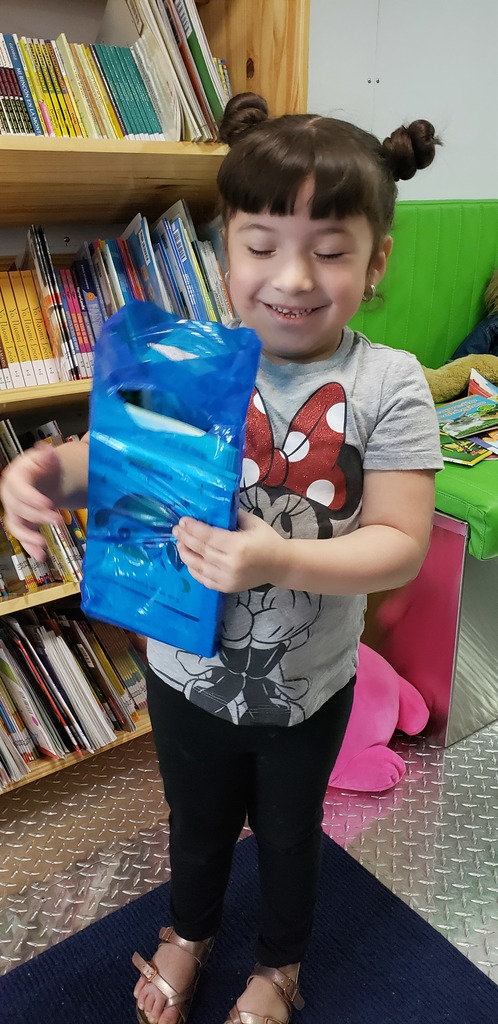 Happy Mother's Day from Royal ISD to all the mothers, teachers, aunts, sisters, friends, and all women who inspire and love a child! May your day be filled with love, laughter, peace, and glitter that someone else cleans up. Have a beautiful day!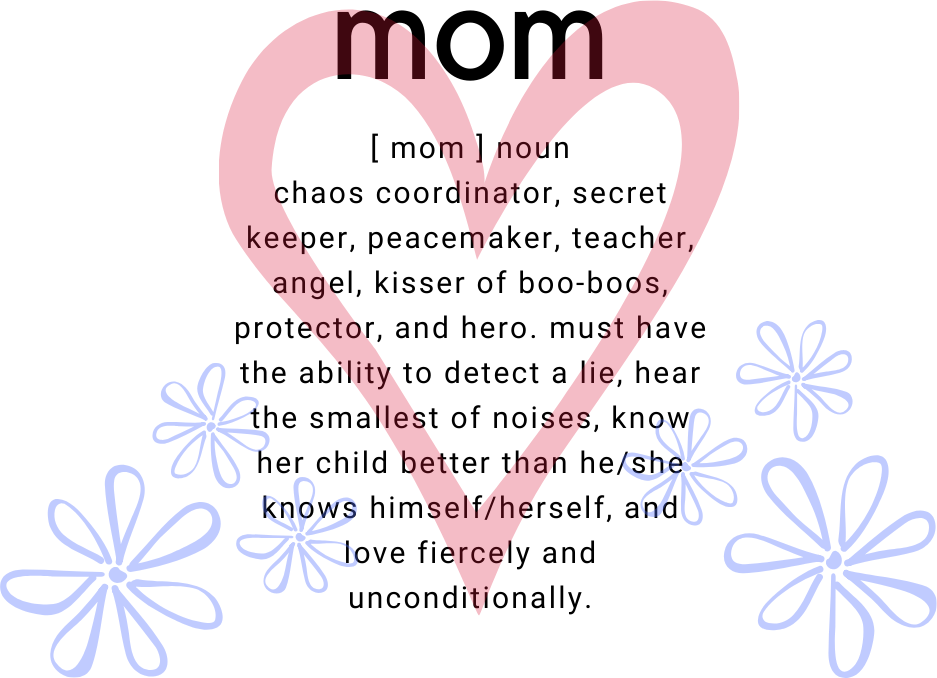 Greetings, Falcons! Please join us Thursday 5/6/2020 from 6-7 pm to celebrate the Class of 2020. This year's senior milestones look a bit different this year, but we remain committed to celebrating them during this special time in their lives! Details:
https://bit.ly/3bf6VOq