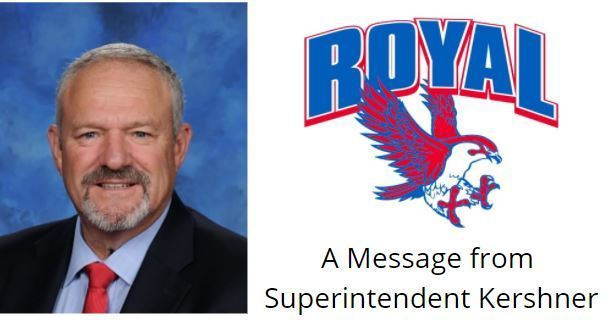 A Message from Superintendent Kershner
RISD Communications
Friday, February 19, 2021
Hello Falcons,
What a week we've had! I know it hasn't been too long since many were saying they were ready for 2021! Well, we are here and now we are faced with a new challenge: freezing weather and snow on the ground in the Brookshire/Pattison area for five consecutive days! Who would have believed that could happen?
What an amazing team of people we have working in our district! Our technology staff ensured that our entire student body was prepared to go remote with Chromebooks in hand with only 18 hours notice. The maintenance and transportation staff braved the frigid temperatures and wicked traveling conditions to come to work and make repairs to our buildings so that when we are able to return to campus all will be comfortable and safe.
I feel truly blessed to be serving this community as the superintendent of Royal ISD. Thank you for working with us to provide our students with the best possible education. Please continue to support your students and the committed educators here at Royal ISD.
Sincerely,
Rick Kershner
Superintendent
Royal ISD