Royal High School hosted the 2022-2023 MCJROTC awards on Tuesday, May 16. The cadets were joined by area veterans, family, and friends as well as Royal School Board Trustees and Royal ISD staff.
The keynote speaker for the event was Dr. Tia D. Villeral. Dr. Villeral was born and raised in Loma Linda, CA, where she developed a love for exploring the world around her. Her passion for science and education led her to pursue a higher education career. She has been teaching biology for over a decade. As an Assistant Professor at Prairie View A&M University, Dr. Villeral is focused on exploring the potential of technology to transform the world of higher education. She is particularly interested in using AI and VR to increase the accessibility of Open Education Resources. Her work has the potential to revolutionize the way we learn and teach. Dr. Villeral also has a passion for Forensic Science, particularly in aquatic crimes, Public Safety Diving, and Ocean Exploration. She is a certified diver and explorer of the underwater world; believing that we have much to learn from our waterways.
Dr. Villeral has been recognized throughout her career for her contributions to education and science. She has presented at conferences worldwide, including the American Academy of Forensic Sciences in Anaheim, CA, where she served as a Jurisprudence Moderator and International Educational Outreach Program Committee Member. She received the HBCU Academic Librarian Open Educational Resources Textbook Transformation Grant in 2020. In her personal life, Dr. Villeral enjoys exploring the world around her, both above and below the water. She is an avid traveler and enjoys immersing herself in different cultures and experiences. She is also a dedicated mentor, empowering and supporting women and students in pursuing their goals and dreams. Dr. Tia D. Villeral's life and work demonstrate a commitment to education, science, and exploring the world around us. Her passion and dedication inspire those around her and her contributions to her field will impact society.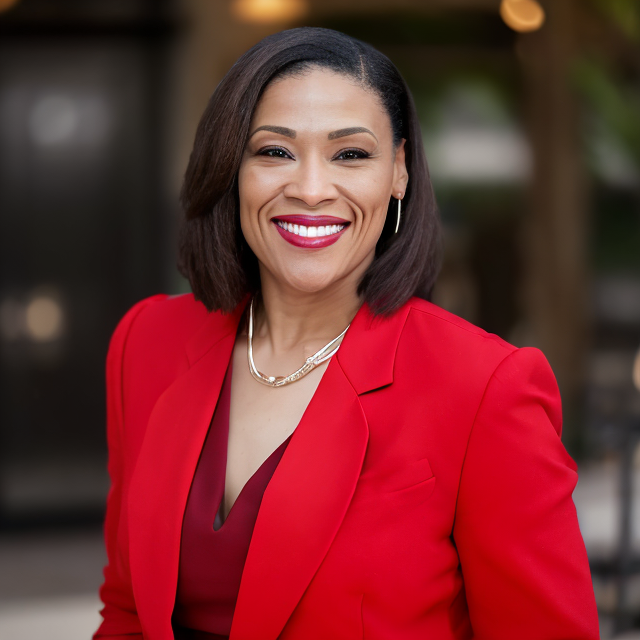 Outstanding Cadet
1st Platoon
Brandon Aviles
Jayden Brown
Nathan Covington
Cesar Del Torre
Yeison Lopez
Tomas Morales
Bryan Quintanilla
Fernanda Rodriguez
Damian Ramirez Balderas
Arlette Rivera Sanchez
2nd Platoon
Carlos Deleon
Luis Dominguez
Jordan Hand
Erlan Moreno
Jose Noyola
Jacob Pistor
4th Platoon
Antonio Morales
Jacob Carter
Gerardo Celis
Payton Chano
Kelviyon Connor
Jonatan Escobar
Bella Garcia
Tyson Hargrave
Jesus Martinez
Kaylee Navarro
Jason Ochoa
Susan Padilla
Erick Quintanilla
5th Platoon
Alan Garcia Ramirez
Jozzia Bustillo
Sebastian Espinoza
Zachary Hand
Cameron Gonzales
Jenna Johnson
Jason Ortega
Aiden Perez
Stewart Spindelman
Travious Stewart
6th Platoon
Daniel Baires
Isabella Escalon
Tayla Erba
Diego Martinez
Jesus Morales
Fray Ortega
Alberto Pacheco
Deicy Robledo
Katelyn Rodriguez
8th Platoon
Leadership by Initiative
1st Platoon
Jayden Brown
Yeison Lopez
Tomas Morales
2nd Platoon
4th Platoon
Jesus Martinez
Jacob Carter
Gerardo Celis
Tyson Hargrave
5th Platoon
Jenna Johnson
Alan Garcia
Zachary Hand
Jason Ortega
Aiden Perez
Stewart Spindelman
6th Platoon
Tayla Erba
Isabella Escalon
Fray Ortega
Jesus Morales
Daniel Baires
Sebastian Gonzalez
8th Platoon
Physical Fitness Award
1st Platoon Highest Physical Fitness Score
2nd Platoon Highest Physical Fitness Score
4th Platoon Highest Physical Fitness Score
Kelviyon Connor (Male)
Kaylee Navarro (Female)
5th Platoon Highest Physical Fitness Score
Jason Ortega (Male)
Jozzia Bustillo (Female)
6th Platoon Highest Physical Fitness Score
Daniel Baires (Male)
Isabella Escalon (Female)
8th Platoon Highest Physical Fitness Score
Company Highest Physical Fitness Score "Male"
Company Highest Physical Fitness Score "Female"
Male & Female Athlete of the Year
Female Athlete of the Year: Jozzia Bustillo
Male Athlete of the Year: Jason Ortega
Academic Award
1st Platoon Highest Academic GPA
Nathan Covington 97.6>#/li###
2nd Platoon Highest Academic GPA
Jacob Pistor 98.1>#/li###
Outstanding National Bearer - Jenna Johnson
Outstanding Organizational Bearer - Daniel Baires
Outstanding Left Rifle Bearer - Tomas Morales
Outstanding Right Rifle Bearer - Jesus Morales
4th Platoon Highest Academic GPA
Jesus Martinez 96.3>#/li###
5th Platoon Highest Academic GPA
Jenna Johnson 98.4>#/li###
6th Platoon Highest Academic GPA
Diego Martinez 94.4>#/li###
8th Platoon Highest Academic GPA
Company Highest Academic GPA
Jenna Johnson 98.4>#/li###
Marksmanship Award
1st Platoon Highest Marksmanship Score
Devante Lawrence 154 Sharp Shooter
2nd Platoon Highest Marksmanship Score
Danaune Smith 185 Sharp Shooter
4th Platoon Highest Marksmanship Score
Jacob Carter 190 Sharp Shooter
5th Platoon Highest Marksmanship Score
Jenna Johnson 206 Sharp Shooter
6th Platoon Highest Marksmanship Score
8th Platoon Highest Marksmanship Score
Company Highest Marksmanship Score
The Marksmanship Team High Shooter
Support Staff
Carlos Deleon
Sophia Lira
Payton Chano
Tayla Erba
Cesar Deltorre
Isabella Escalon
Most Improved Cadets
Ifeoluwa Akindeju
Daniel Sanchez
Carlos Deleon
Hannah Melgar
Payton Chano
Kelviyon Connor
Jonatan Escobar
Javani Lawrence
Victoria Miller
Travious Stewart
Jimi Foller
Isabella Escalon
Gung Ho (Motivation Award)
Daniel Baires
Jesus Morales
Jenna Johnson
Jayden Brown
Kaitelyn Rodriguez
Aiden Perez
Zachary Hand
Diego Martinez
Cameron Gonzales
Stewart Spindelman
Luis Dominguez
Jordan Hand
Jose Noyola
Jacob Pistor
Bella Garcia
Jason Ortega
Best Armorer
Public Affairs (Pao)
Courage Award
Daniel Baires
Nathan Covington
Cesar Delatorre
Zachary Hand
Ifeoluwa Akindeju
Victoria Miller
Tayla Erba Katelyn Rodriguez
Antonio Asahn
Most Reliable & Dependable
Jenna Johnson
Daniel Baires
Aiden Perez
Company Leadership Plaque
Daniel Baires
Jesus Morales
Jenna Johnson
Awesome JROTC Color Guard
Outstanding National Bearer - Jenna Johnson
Outstanding Organizational Bearer - Daniel Baires
Outstanding Left Rifle Bearer - Tomas Morales
Outstanding Right Rifle Bearer - Jesus Morales
The Company Overall Most Outstanding Cadet in The Program
Cadet Lieutenant Colonel Jenna Johnson
Graduating Seniors' Farewell Awards
Daniel Baires
Jesus Morales
Tayla Erba
Antonio Morales
Diego Martinez
Alan Garcia