Ann Ruth Reed Memorial Library
Welcome to the Ann Ruth Reed Memorial Library. The Royal High School library is a dynamic place of learning and serve as one of the the hubs of the campus community. Students and teachers are welcomed to utilize all services provided; the library offers full shelves of older and newer books, with the full access to desktops located in the room. The library provides access to the Royal High School Go-Center and one of the various computer labs.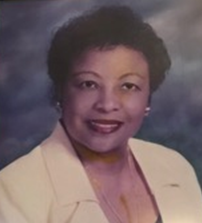 Ann Ruth Reed was the Librarian for the Royal Independent School District for many years. Her dedication to detail and excellency as well as her commitments to student success is immeasurable.
Library Services provides a full range of technical and professional support through integrated services that enhance the quality of instruction, improve student achievement, leverage technology, and develop 21st Century Competencies: communication, collaboration, critical thinking, and creativity.