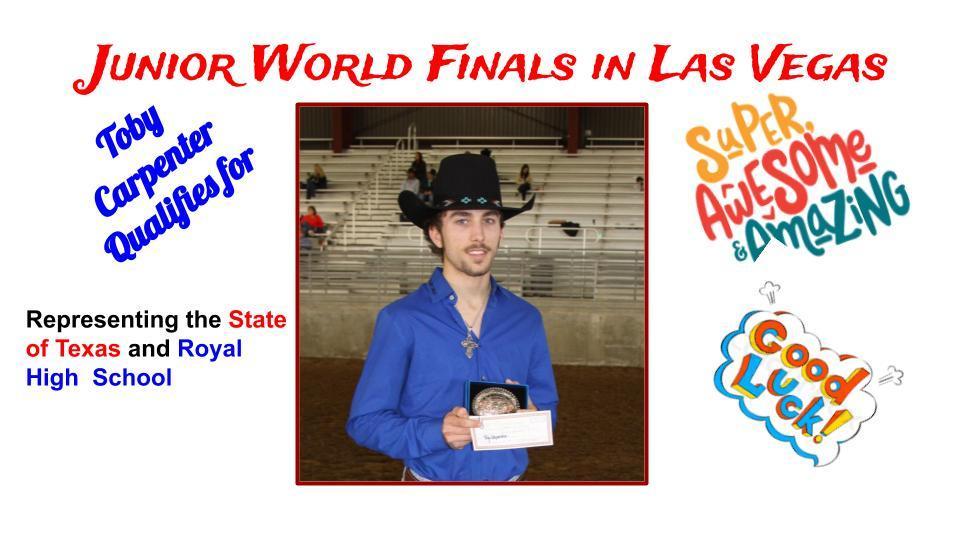 Toby C. headed to Junior World Finals!!
Sandra Olison
Friday, December 06, 2019
Toby Carpenter a student of RHS, has qualified to compete in the Junior World Finals in Las Vegas, NV at the Las Vegas Convention Center Dec. 5 - Dec. 9.
In order to compete at the Junior World Finals, you have to be a member of the Leal's Junior Bull Riding. The Leal's Junior Bull Riding has 6 regions in the US, plus Australia and Canada.
Please congratulate Toby Carpenter and his family on his achievement in making it to the Junior World Finals as he will be representing Royal High School as well as the State of Texas in this event.