Good morning! Due to an accident on Morton Road, some bus routes may experience delays this morning. Thank you for your patience. #WeAreRoyal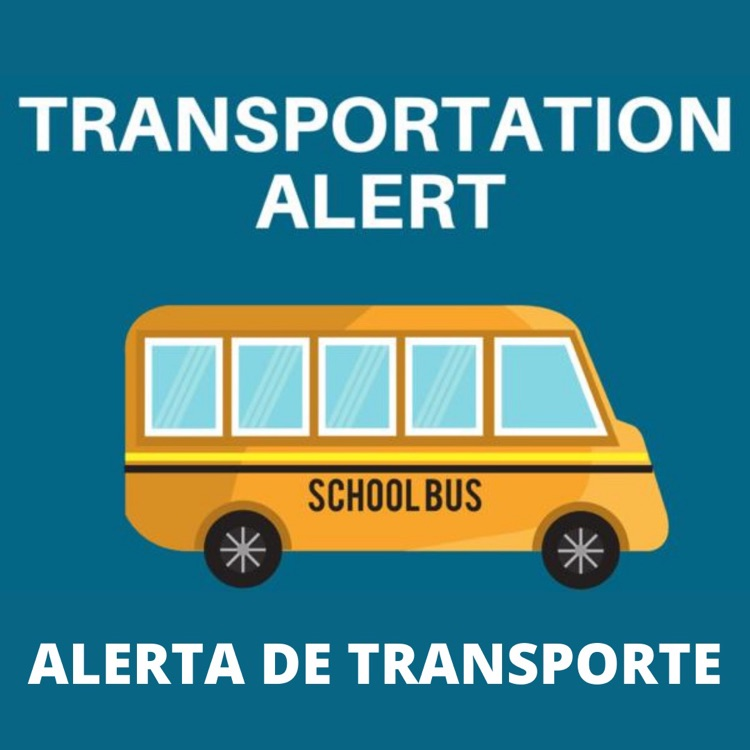 Good morning! Due to an accident on Morton Road, some bus routes may experience delays this morning. Thank you for your patience. #WeAreRoyal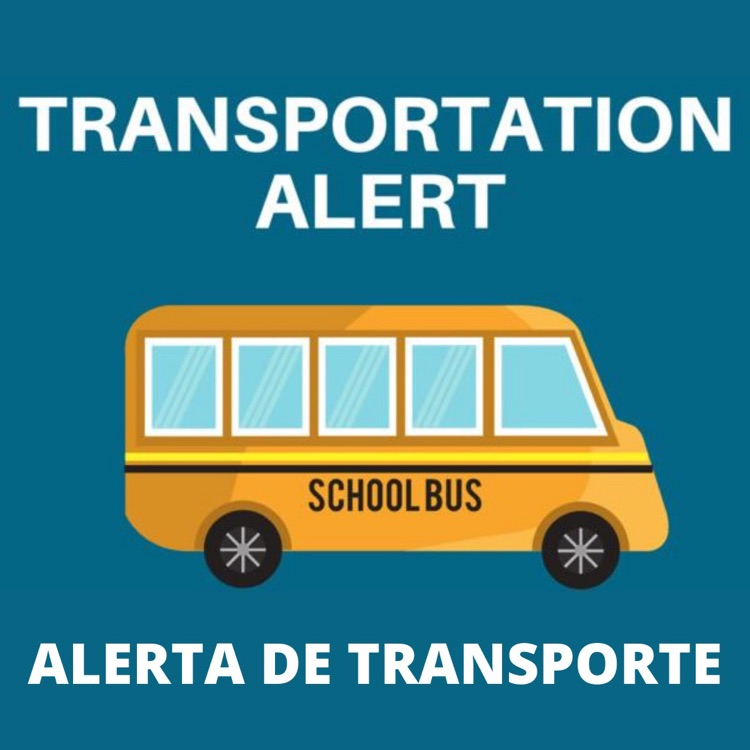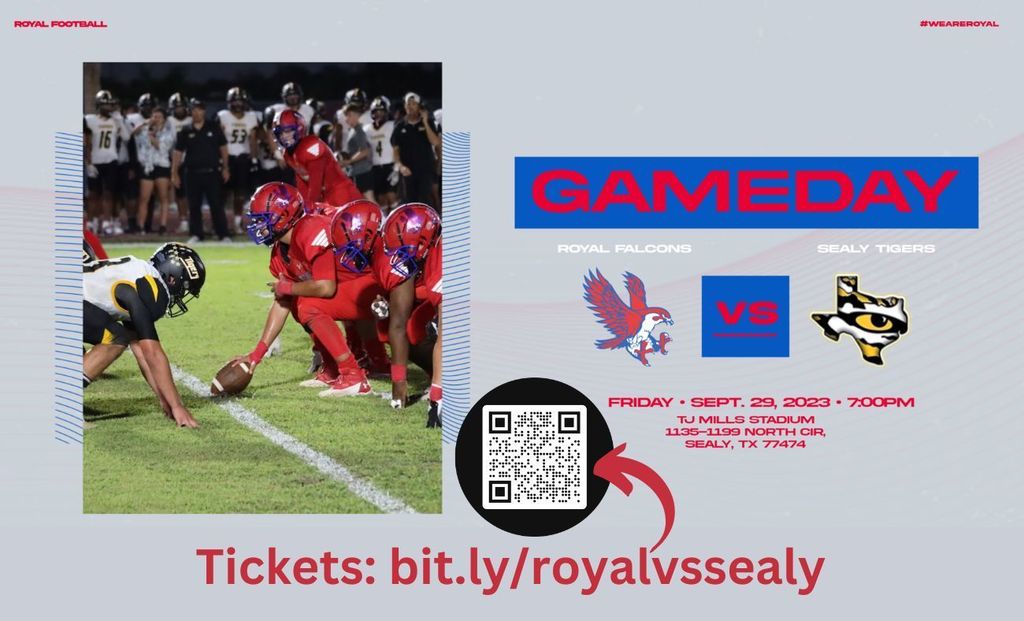 RISD was excited to hold the first meeting of the new Parent Advisory Committee, which included some Falcon graduates. All attendees had great things to share. All agreed that learning is a partnership between parents and RISD. Thank you, attendees! #WeAreRoyal #ItTakesAVillage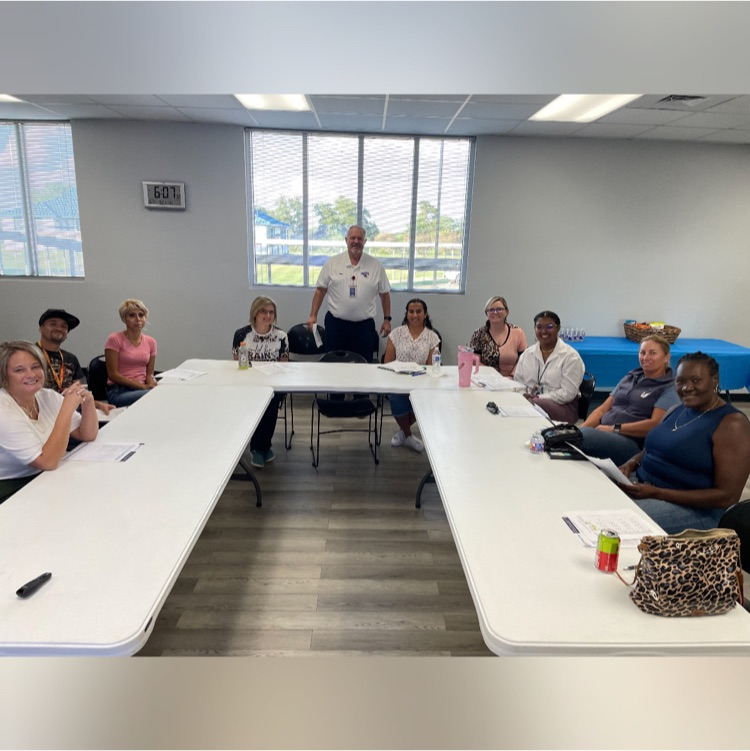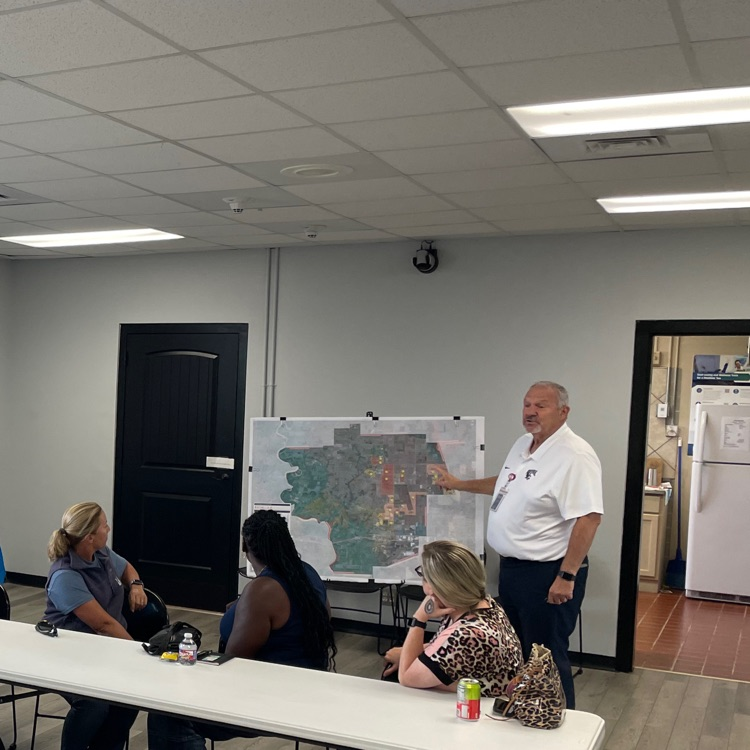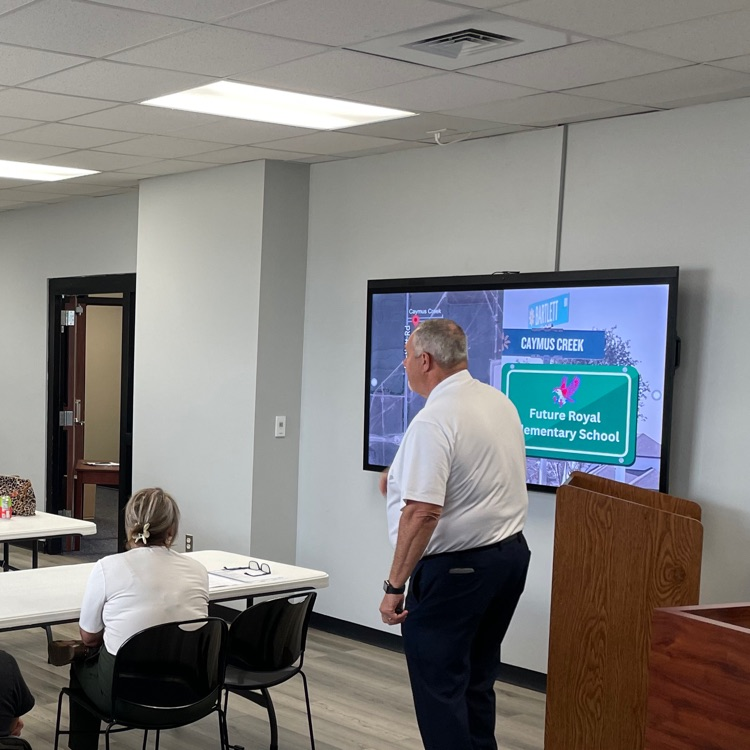 Greetings, Falcons! Due to road work on FM 359 near the Royal Administration Building, some bus routes may experience delays this afternoon. Thank you for your patience. #WeAreRoyal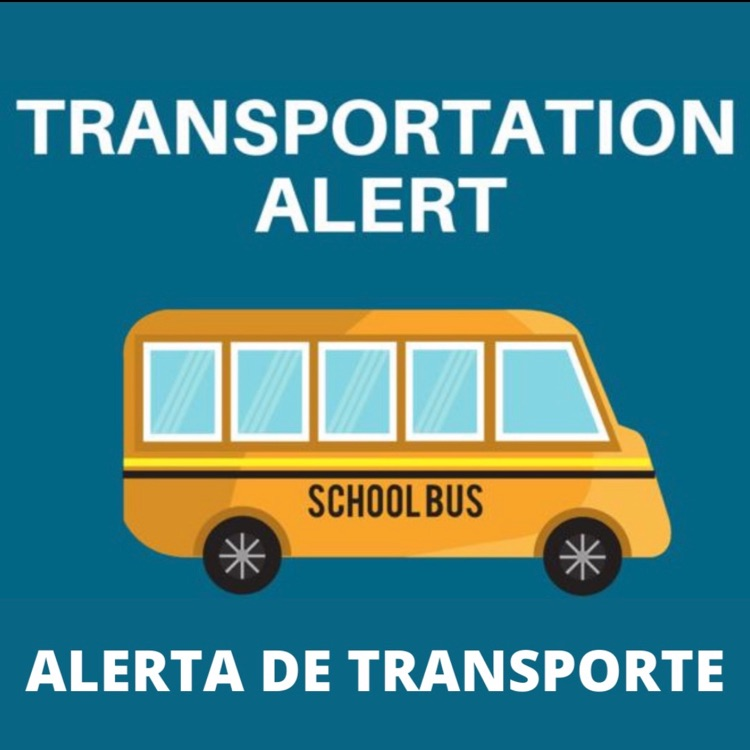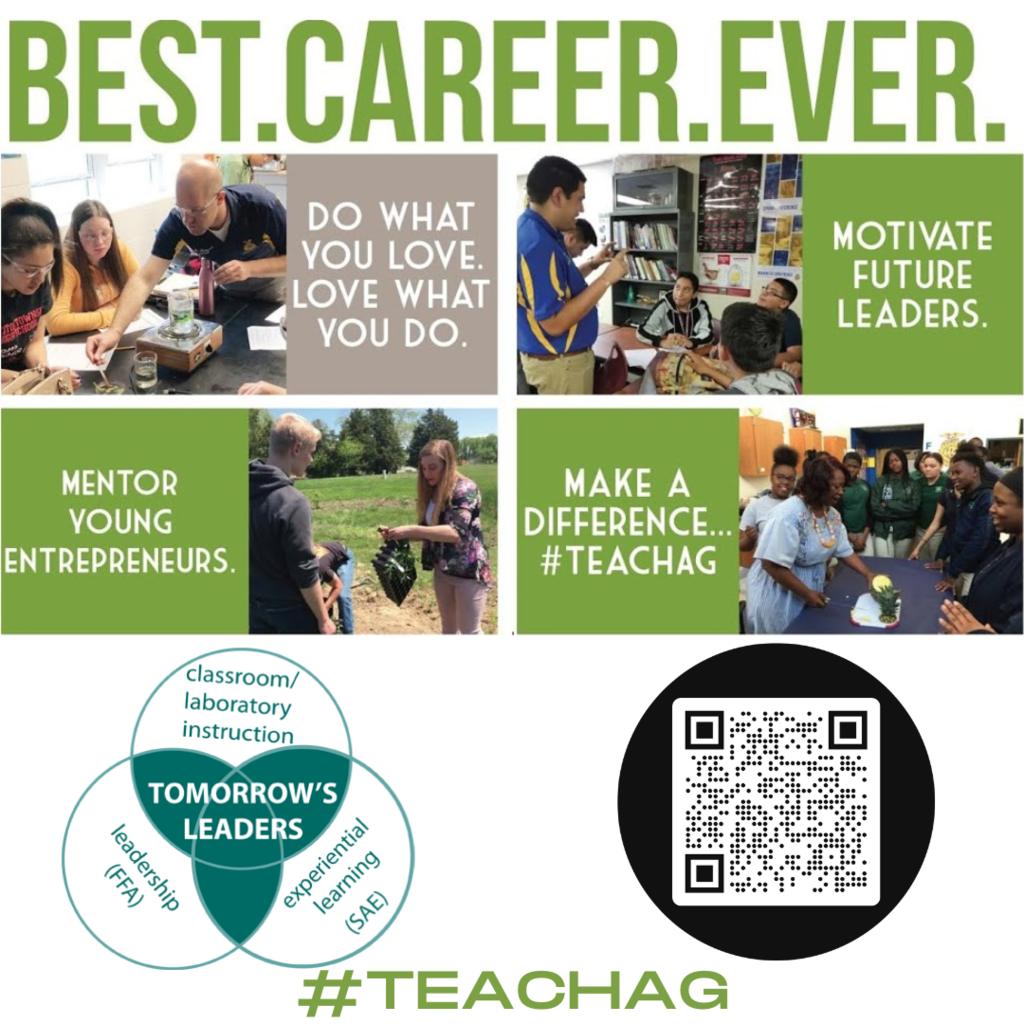 Visit bit.ly/4507EPB or scan the QR code to order your 23-24 FFA shirt today! Payment is due by October 13. Community members who order a shirt will be contacted at the phone number or email address provided to arrange pick up details. Thank you for your support! #WeAreRoyal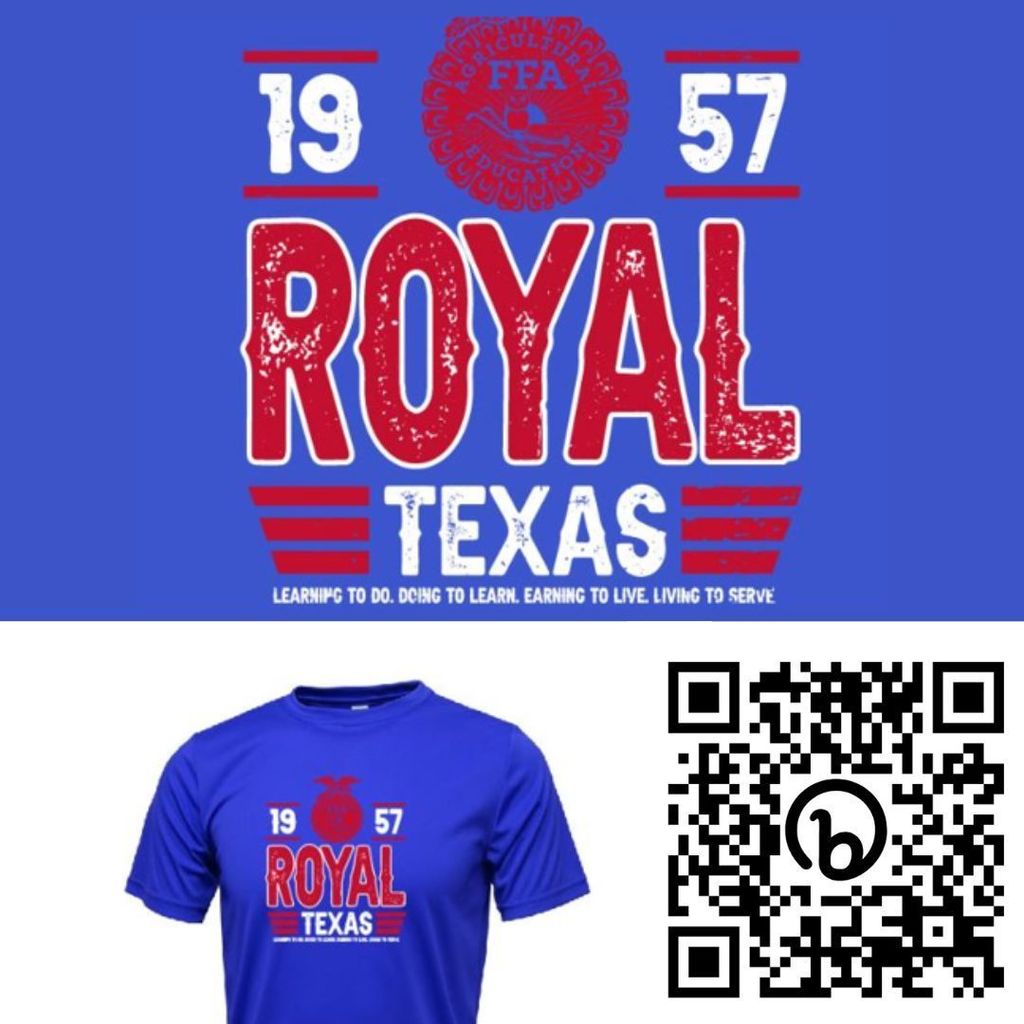 Tomorrow is National Technology Professionals Day! Please thank our hardworking technology team for all they do to keep our Falcons connecting and soaring!
https://www.itproday.org/
#WeAreRoyal #ITProDay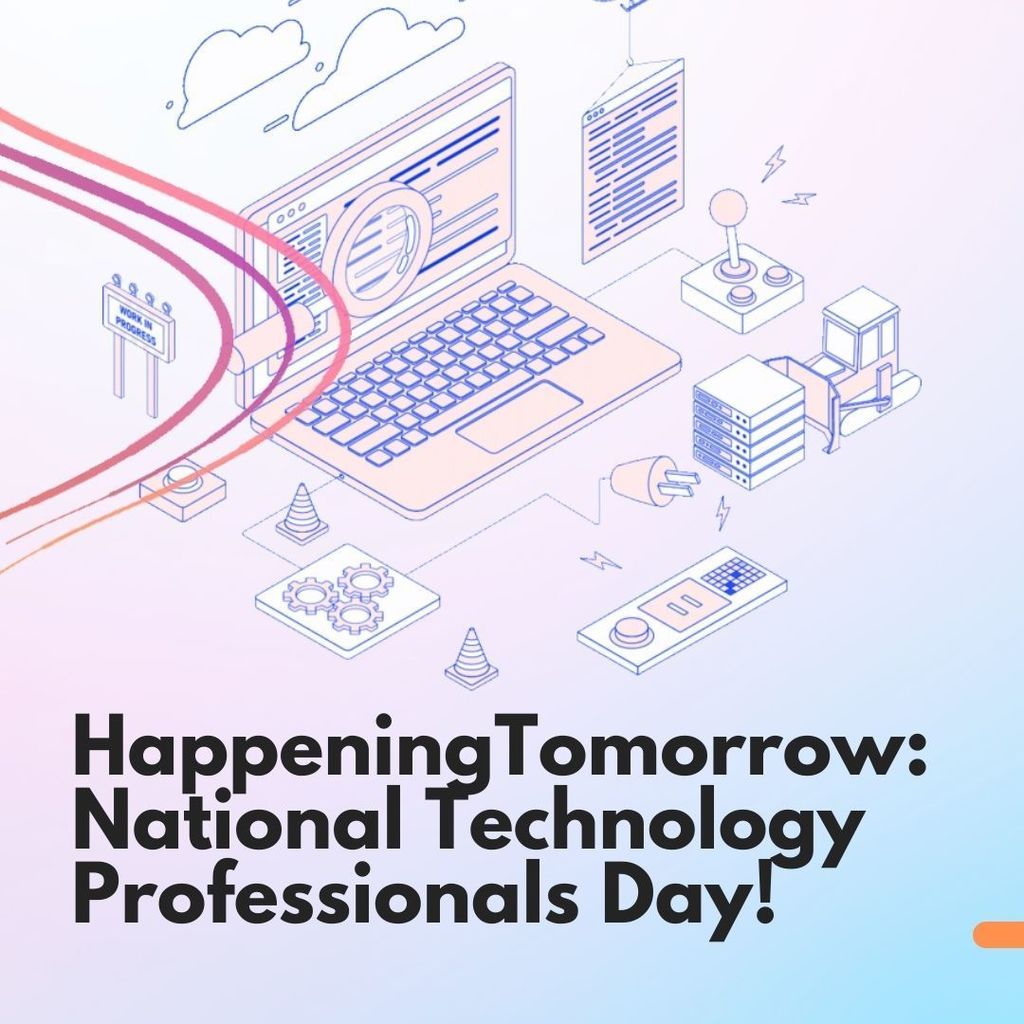 We are excited to kick off the first ever "Teaching & Learning Walks", where district and campus leaders will get a firsthand view of what's happening on our campuses! Thank you to RJH for volunteering as the first campus host! It's a great day to be a Falcon! #WeAreRoyal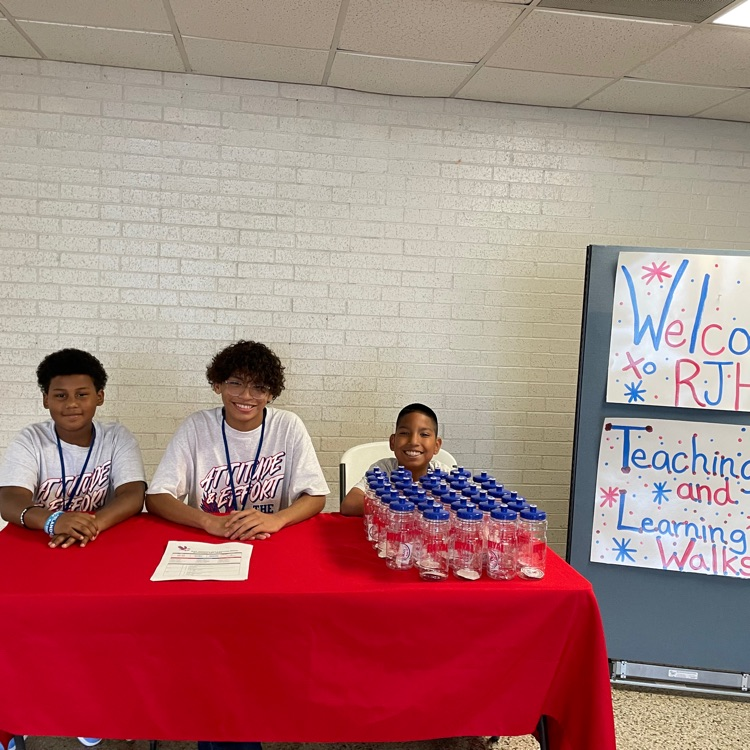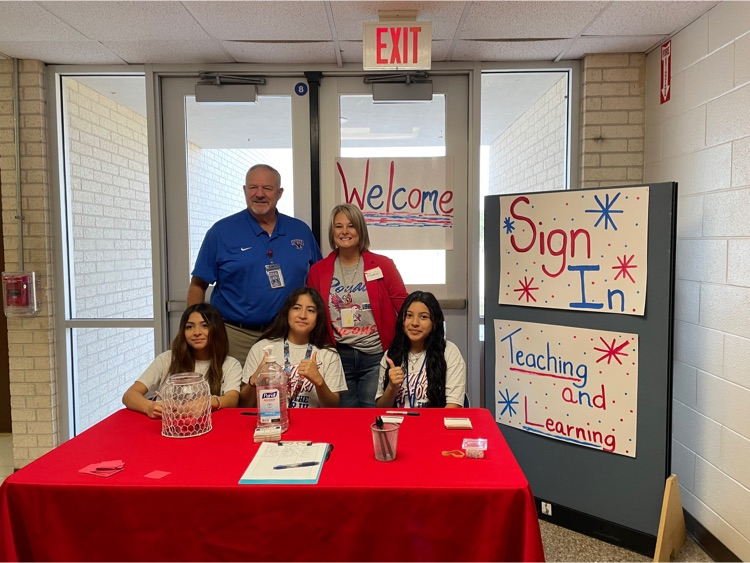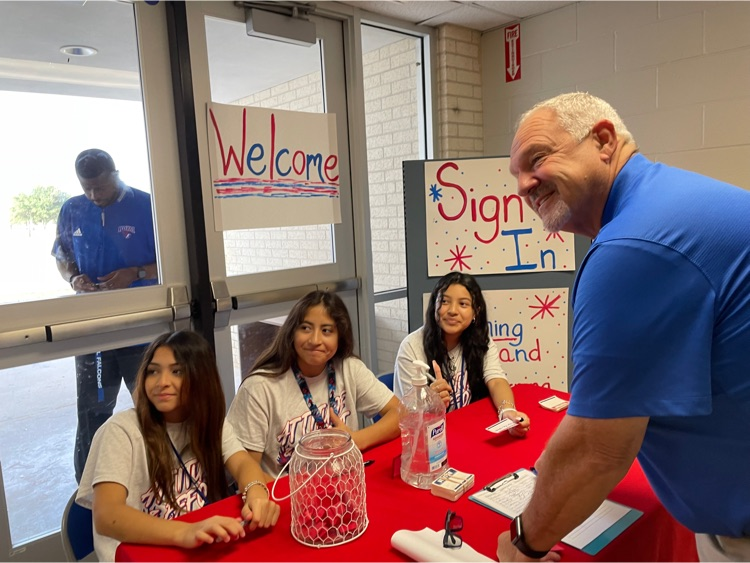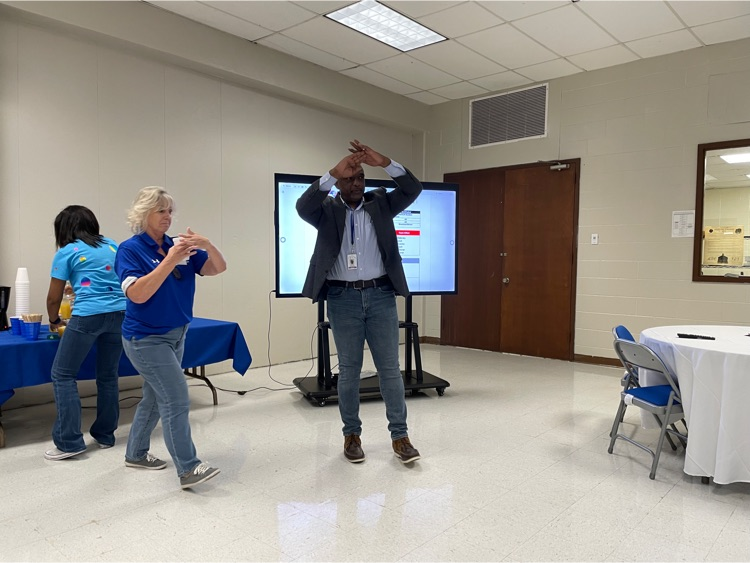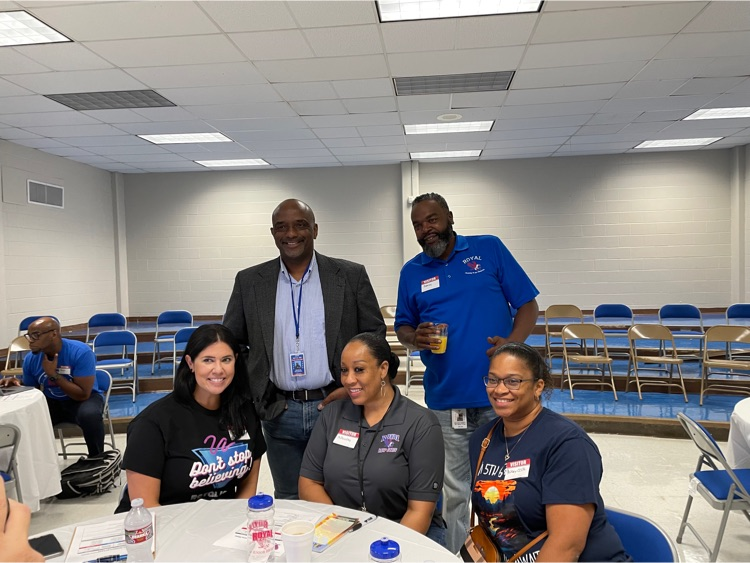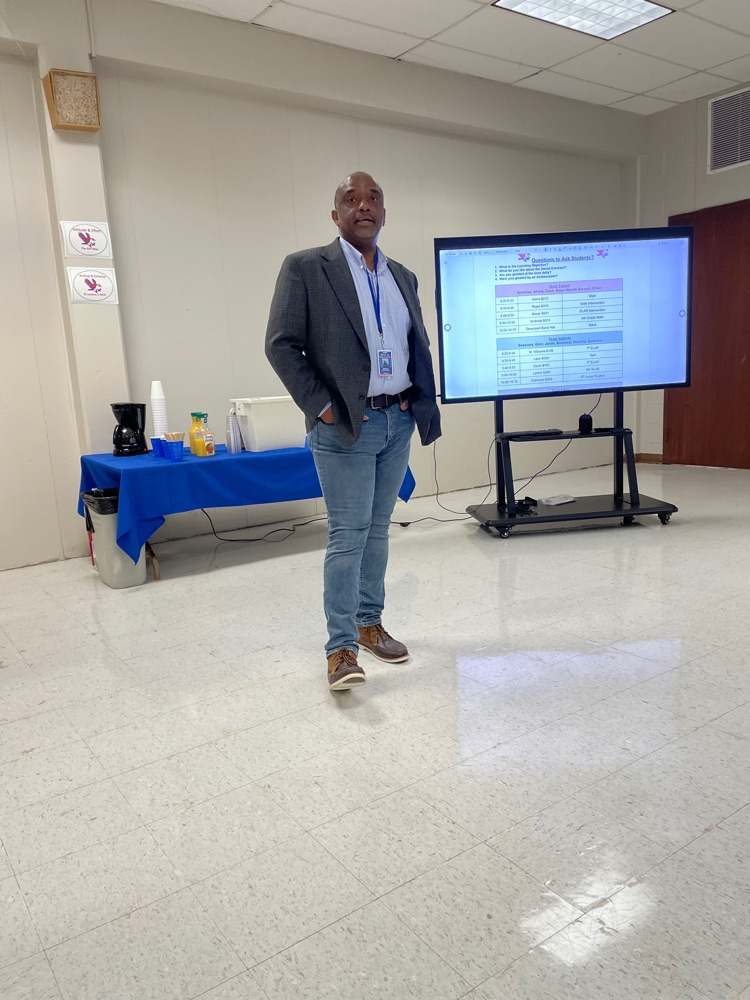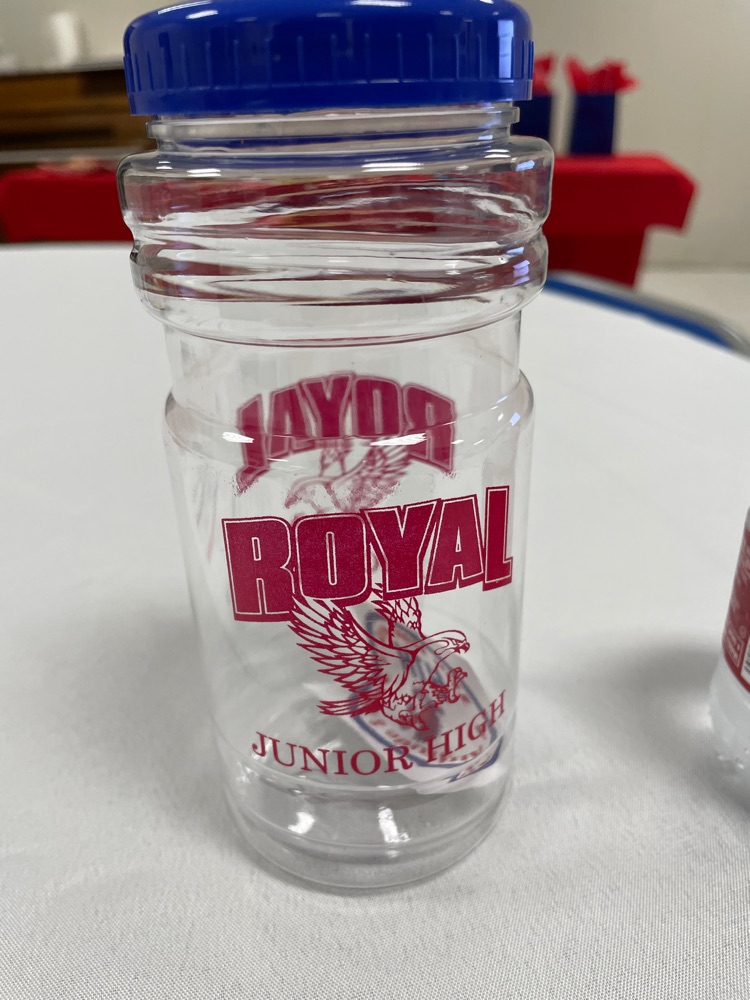 Do you need help with your mental health? If you don't know where to start, this infographic may help guide you.
https://go.usa.gov/xGfxz
  #shareNIMH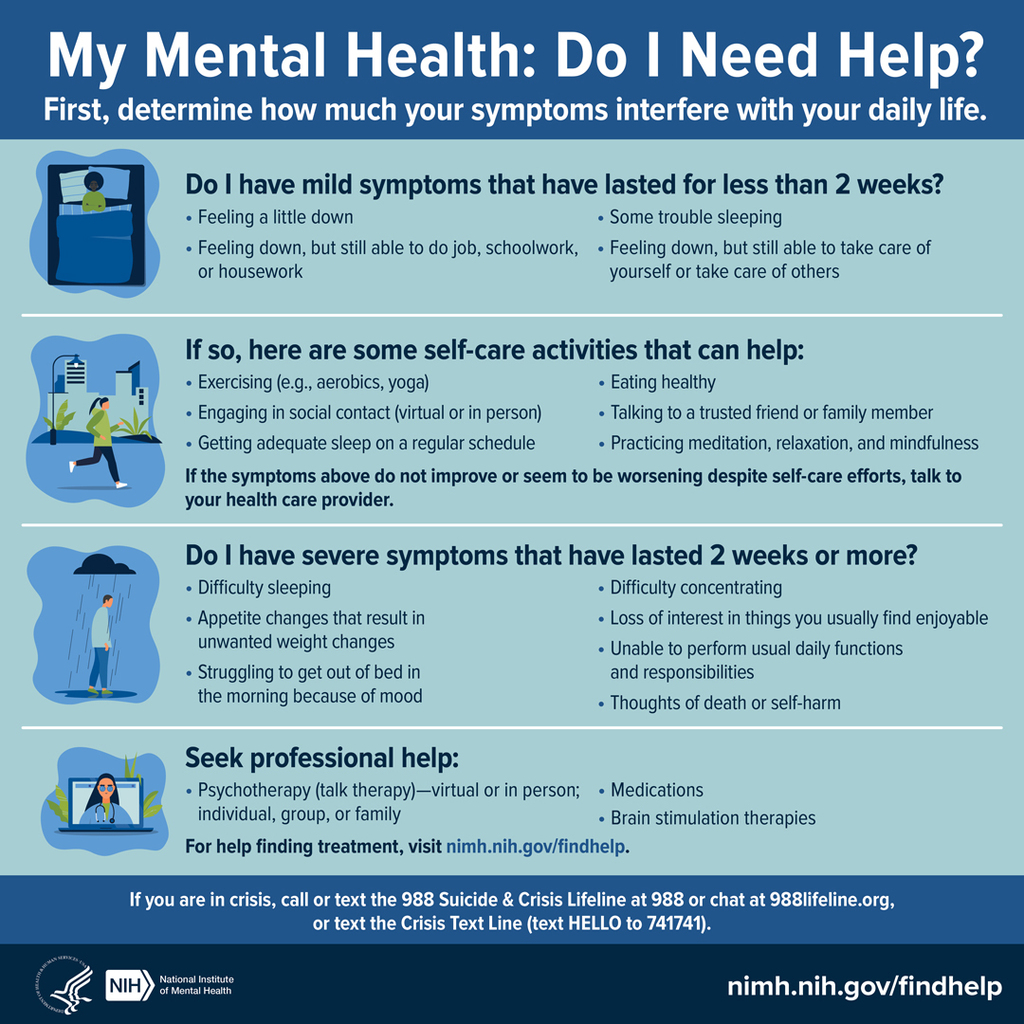 Save the number, save a life. Add the 988 Suicide & Crisis Lifeline (988) to your phone now—it could save a life later. Trained crisis counselors are available to talk 24/7/365. Visit
https://go.usa.gov/xyxGa
  for more info. #shareNIMH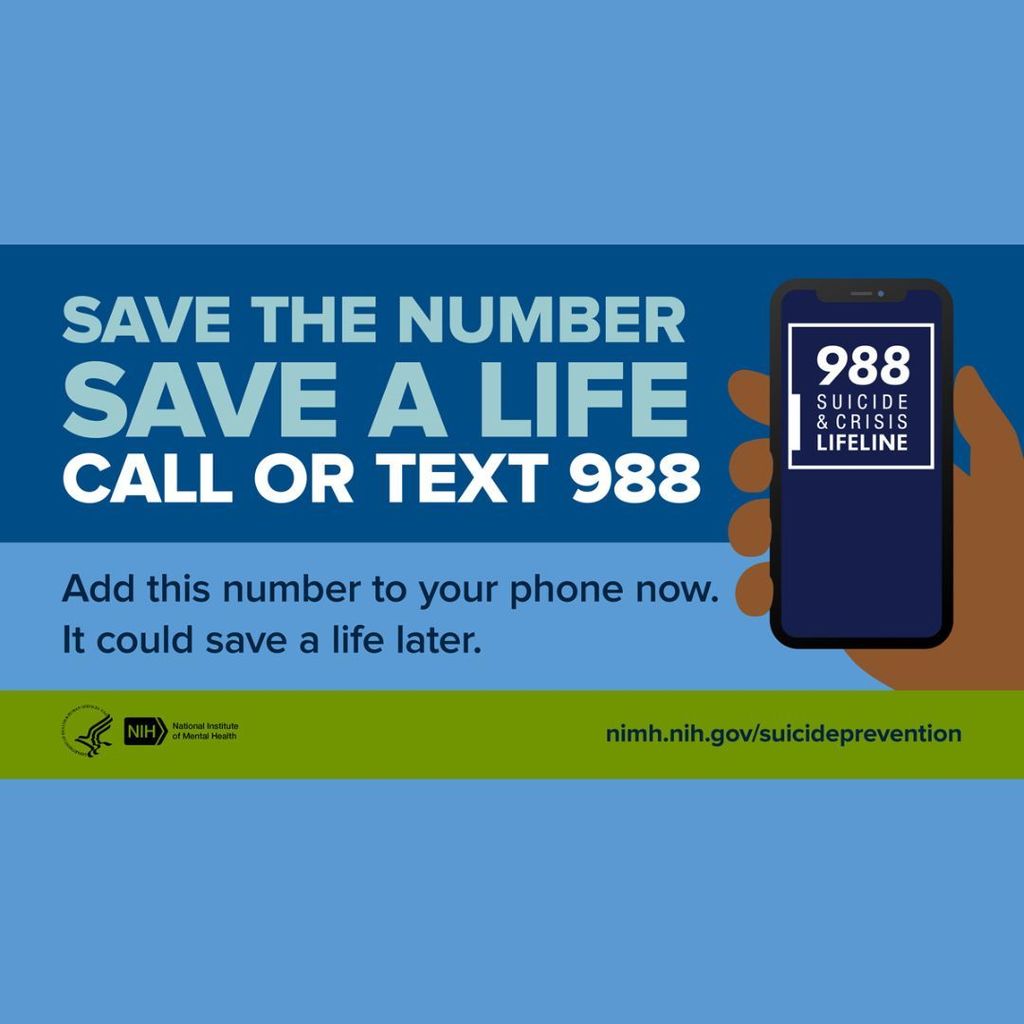 Suicide is complicated and tragic, but it is often preventable. Knowing the warning signs and how to get help can help save lives. Learn about behaviors that may be a sign that someone is thinking about suicide. For more information, visit
https://go.usa.gov/xVCyZ
  #shareNIMH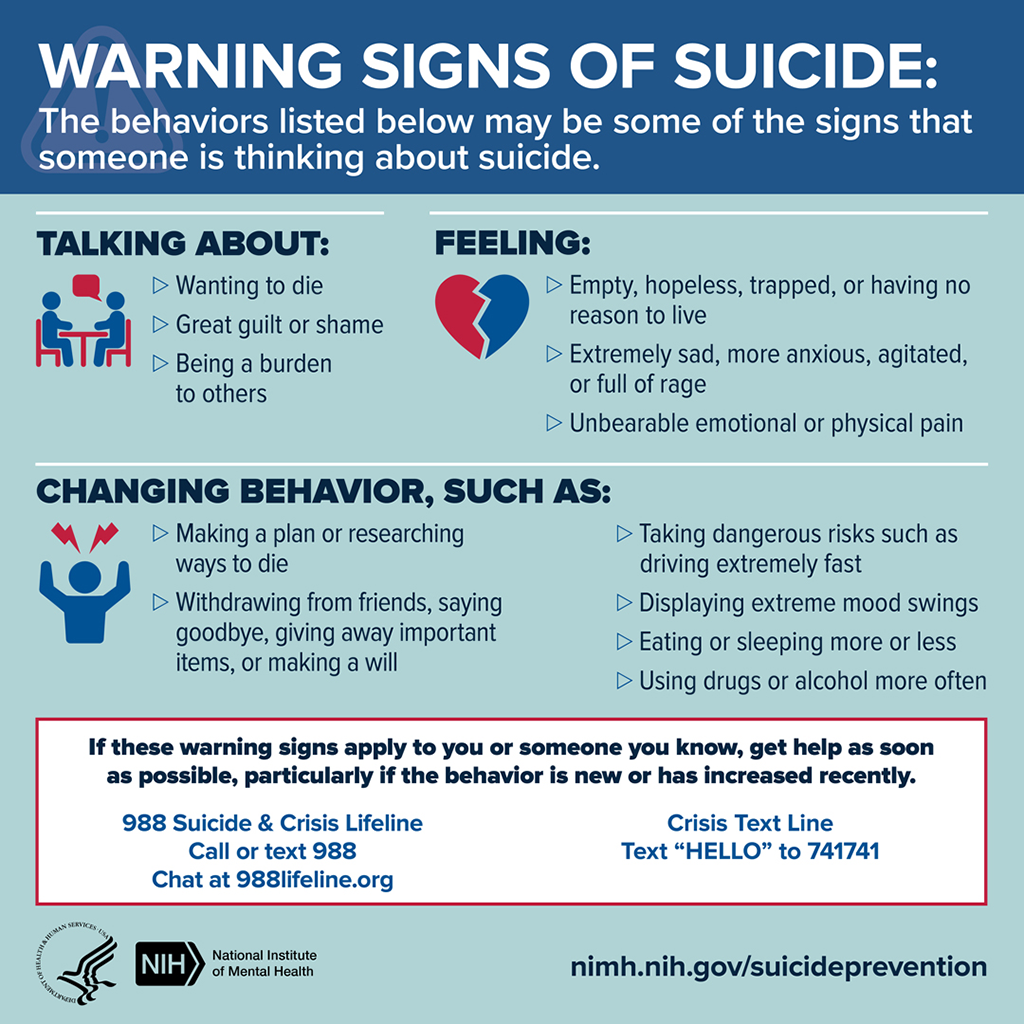 Help raise awareness about suicide prevention by sharing informational materials based on the latest research. Everyone can play a role to help save lives. Share science. Share hope.
https://go.usa.gov/xvWK6
  #shareNIMH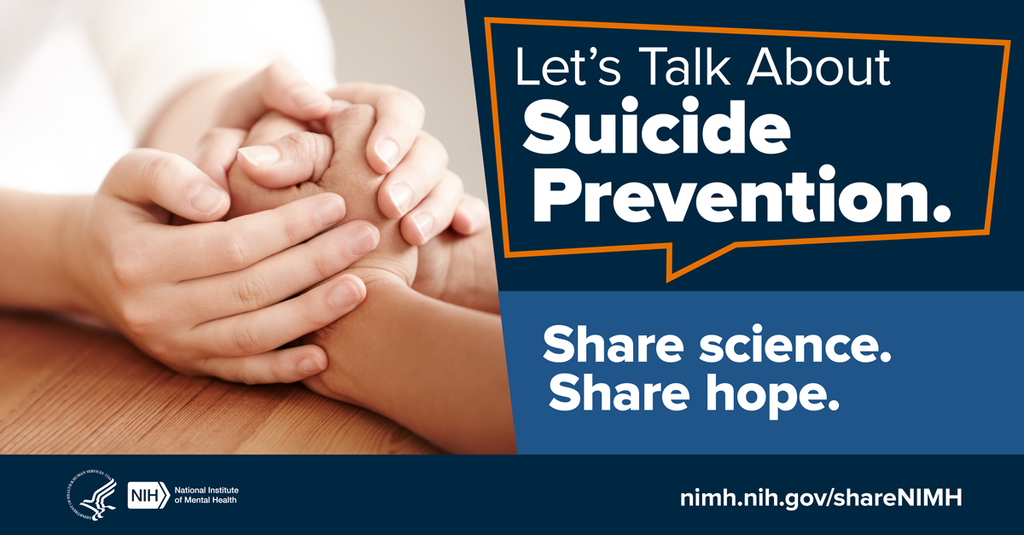 If you're in crisis, there are options available to help you cope. For confidential support available 24/7 for everyone in the U.S., call or text 988 or chat at 988lifeline.org, or visit
https://go.usa.gov/xyxGa
 . #shareNIMH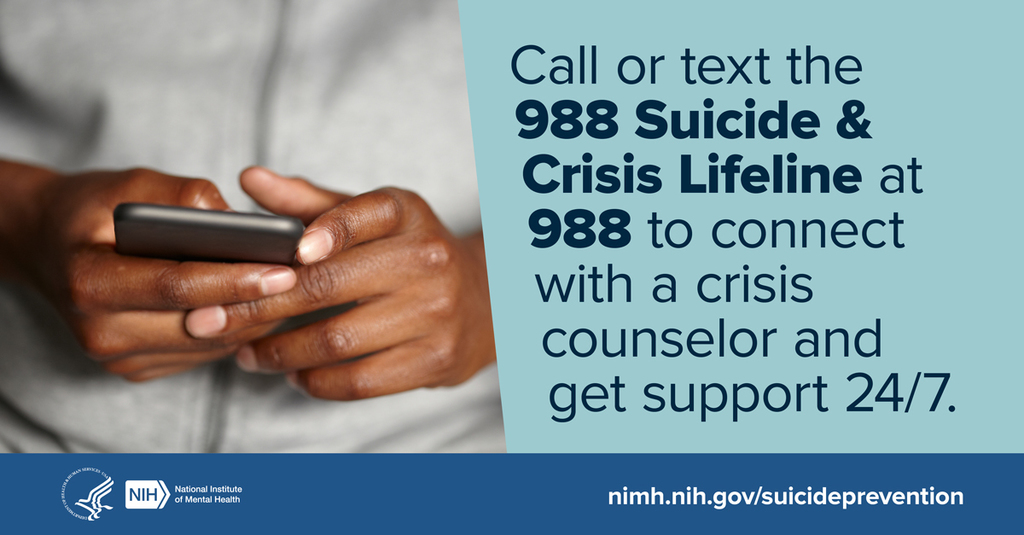 September 21 is #TeachAg Day! Join Royal FFA in the RHS Cafeteria on September 12 at 6pm to learn how ag education is growing tomorrow's leaders! We welcome Falcons in grades 3 - 12 to Royal FFA! Learn more:
https://www.naae.org/whatisaged/index.cfm
#WeAreRoyal #TeachAg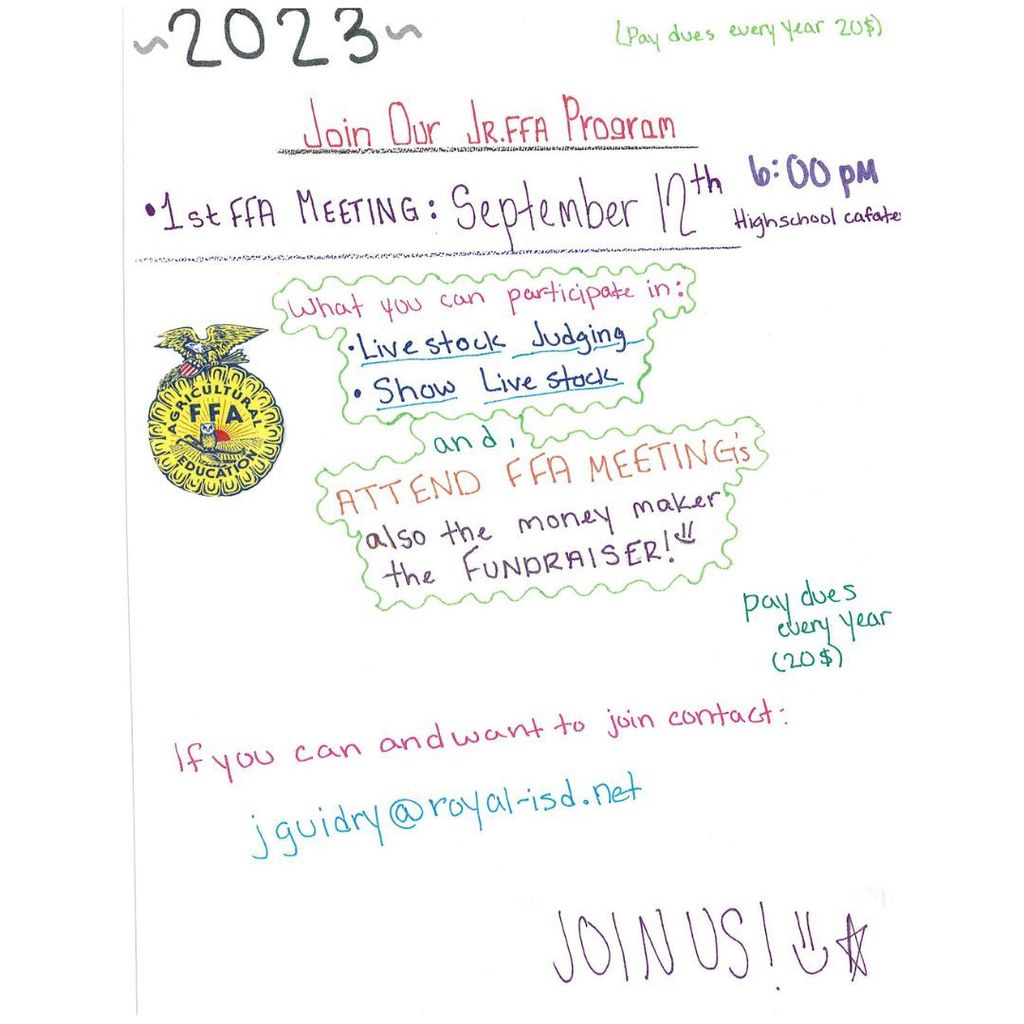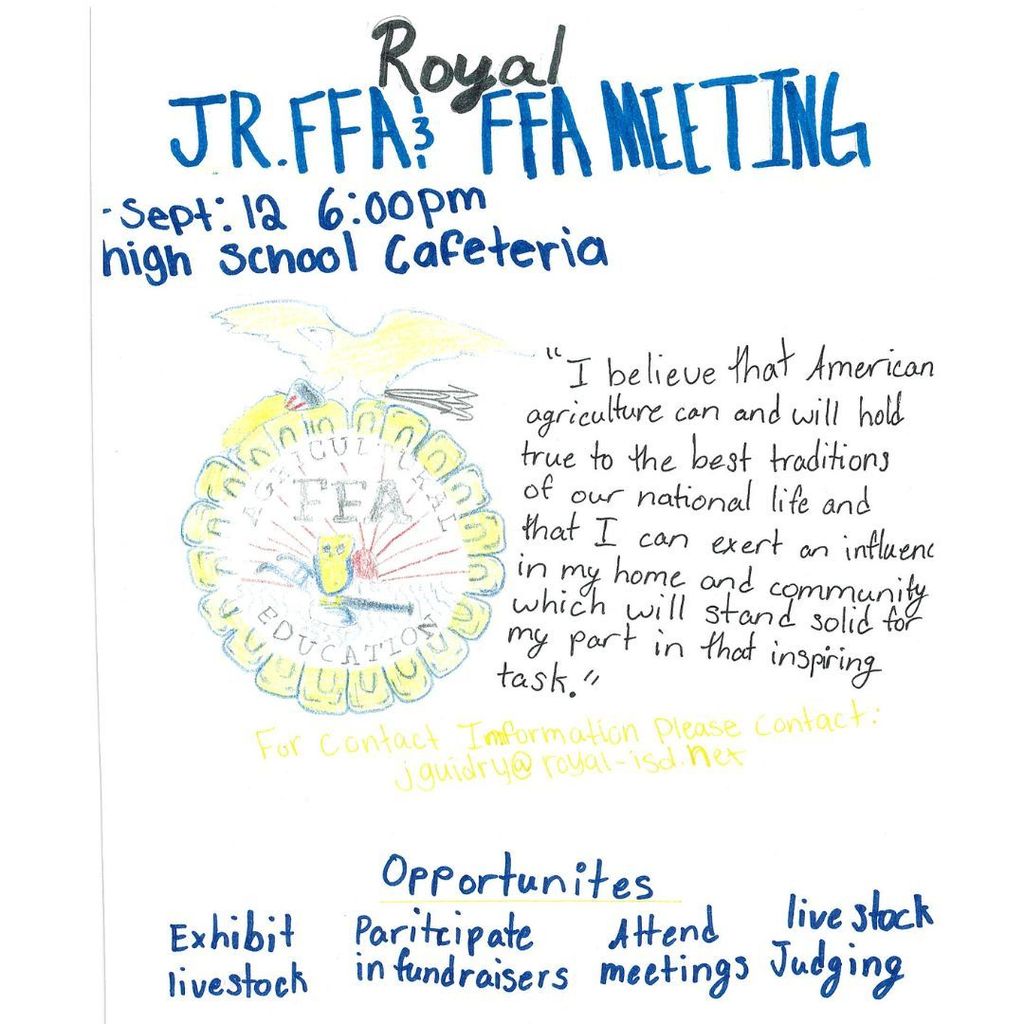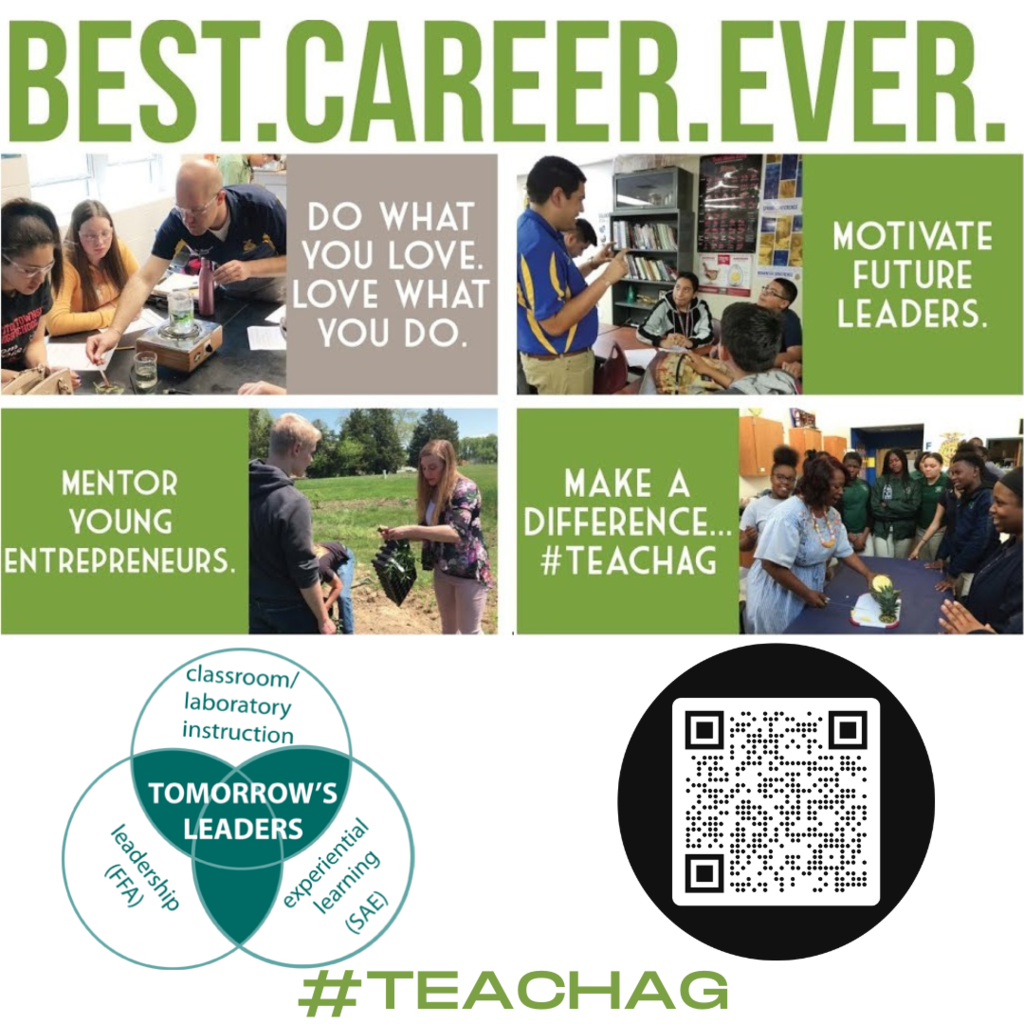 Bus drivers Jasmine Underwood (L) and Alinn Willeford (R) finished their routes and then donated blood, as did Falcon Ileana Wheeler and RHS Senior Jayson! Thank you to all who gave and to the Health Science students for organizing the drive. Give blood, save a life! #WeAreRoyal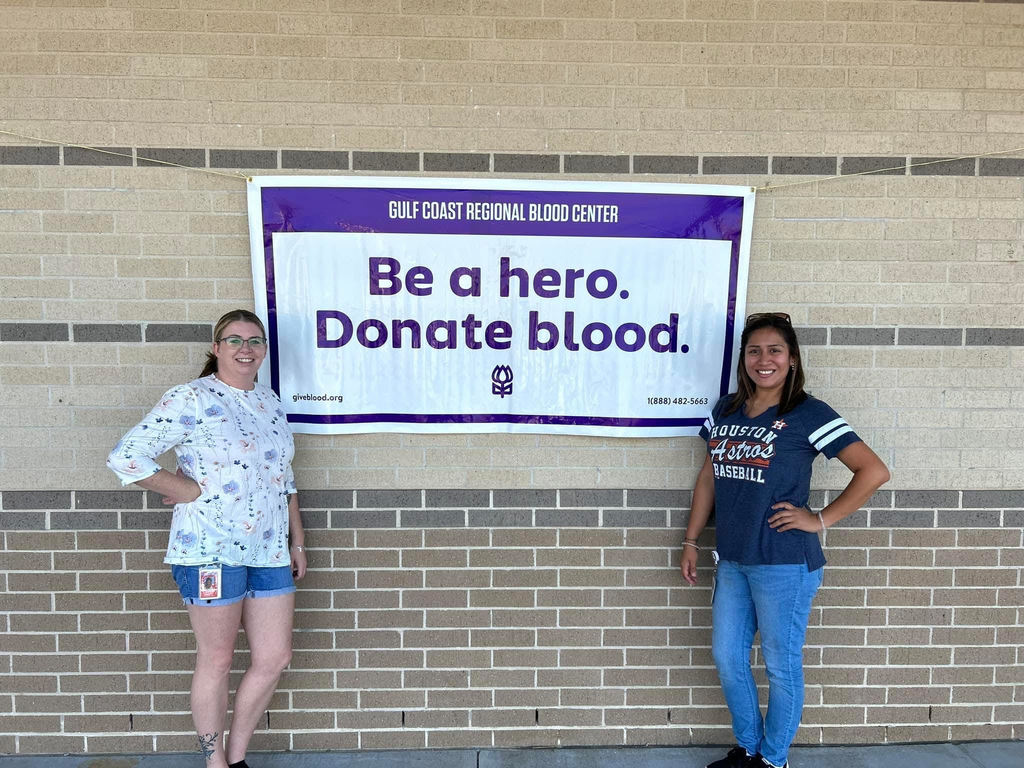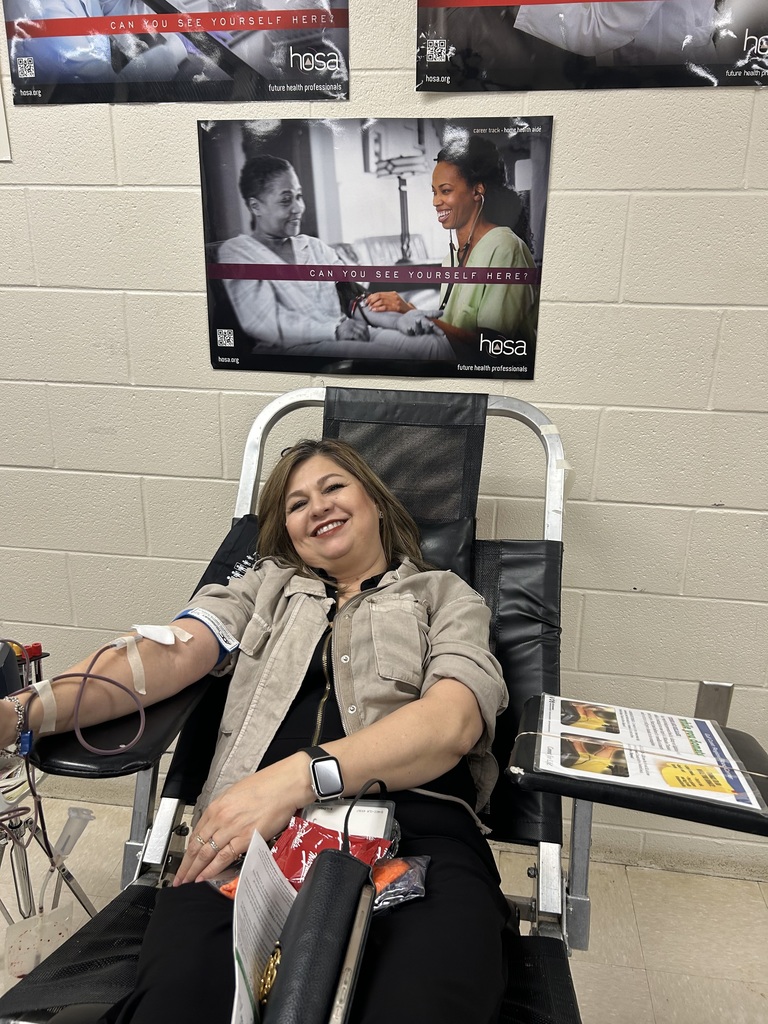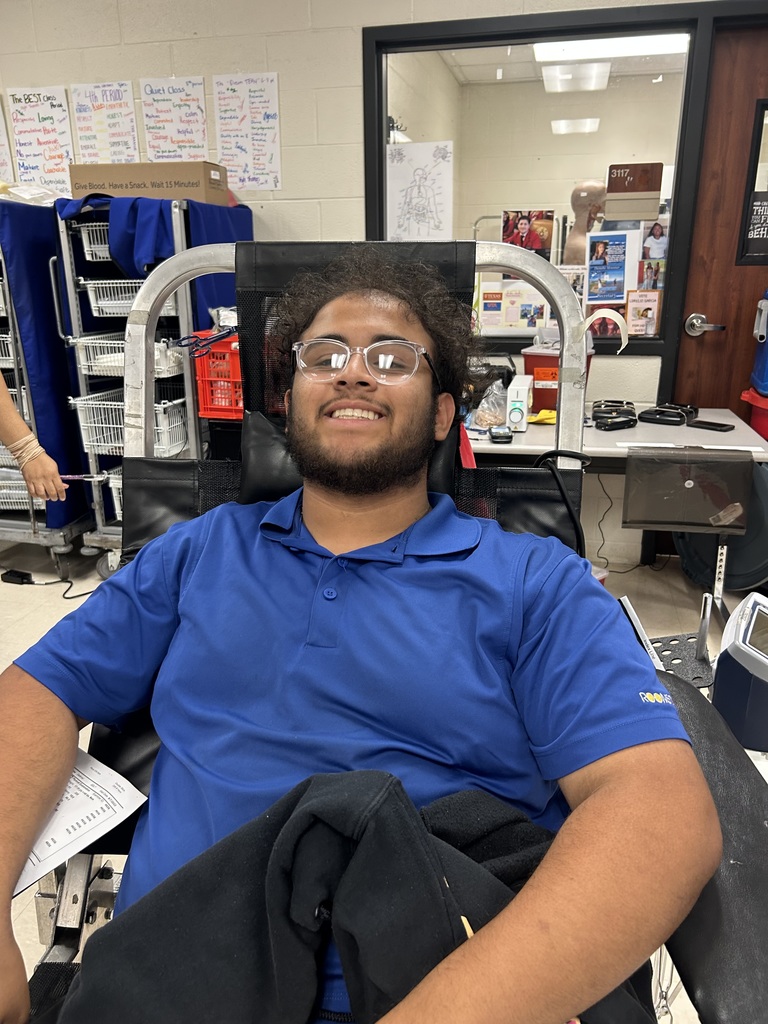 Save the date! Our campus open houses will take place throughout September. Please see the flyers or the district website for dates and times! #WeAreRoyal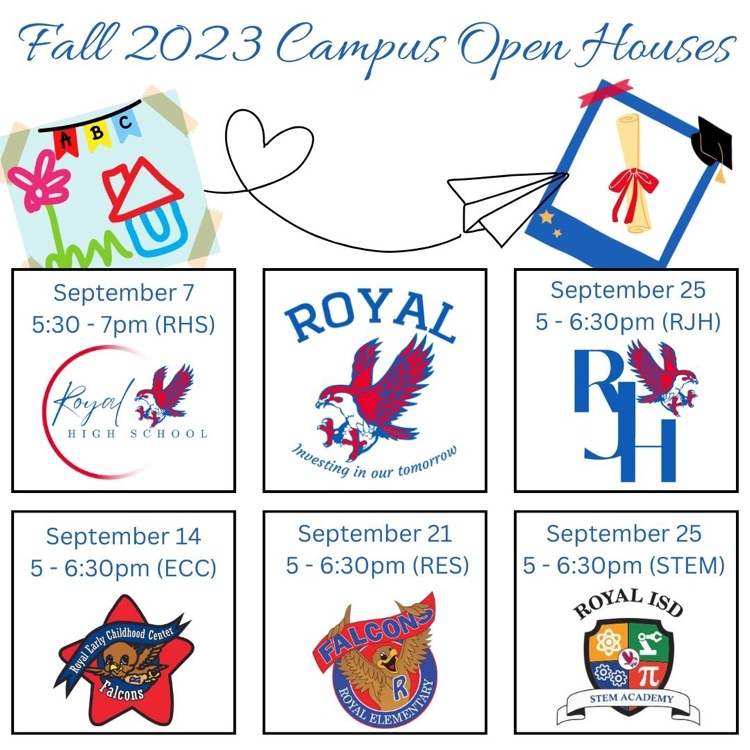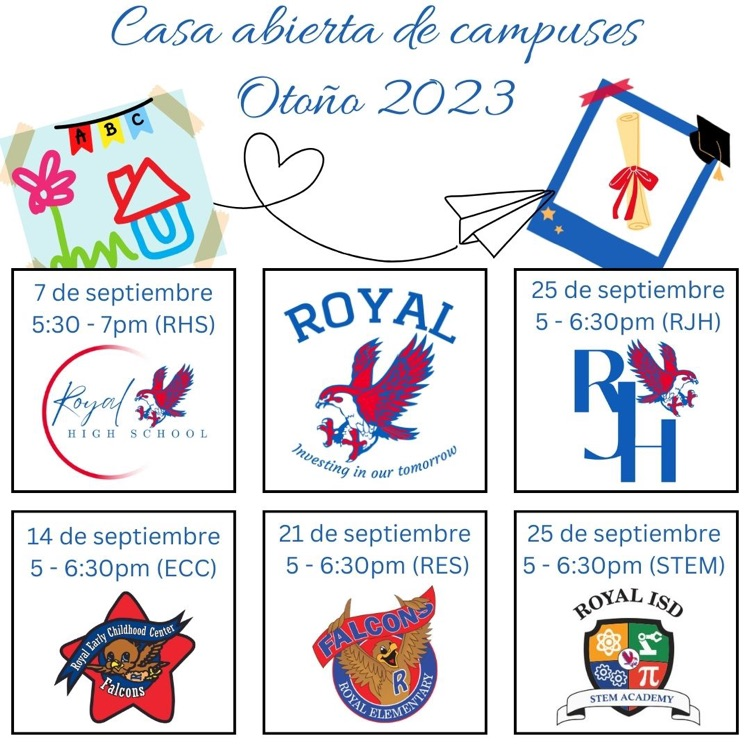 Greetings, Falcons! Route 63 for ECC, RES, and STEM 2-5 may be delayed by 20-30 minutes this afternoon. We apologize for any inconvenience and thank you for your patience. Have a good evening.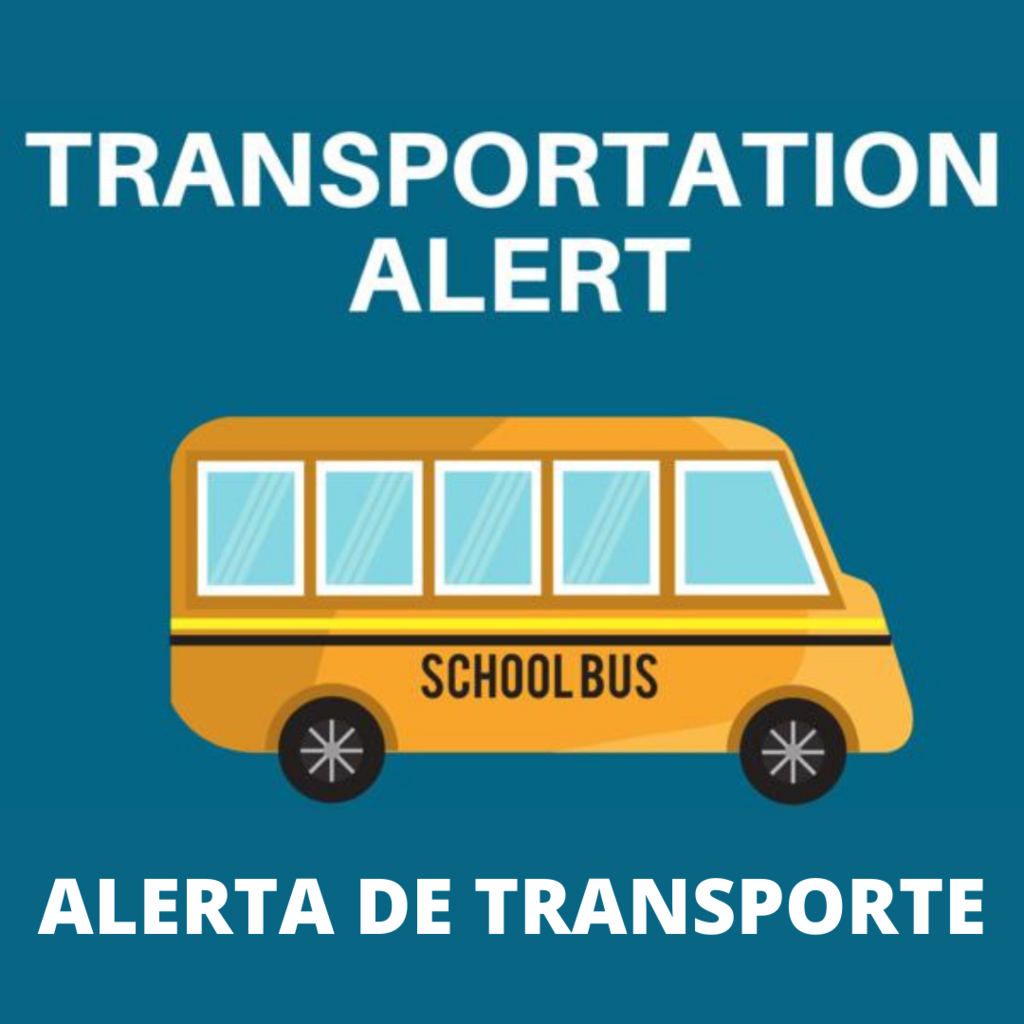 Good morning! Bus route 53 may be delayed this morning, and will be combined with route 50. All students who normally ride bus 53 will ride bus 50 this morning. We apologize for any inconvenience.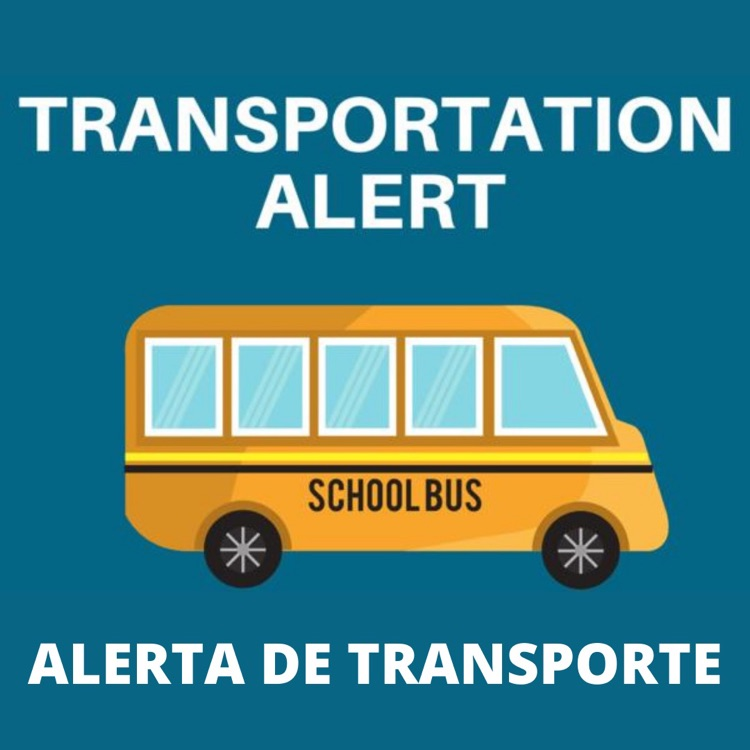 This week! Tuesday - RJH football @5, Band Booster Club @6:45 (RHS Band Hall). Thursday - RJH volleyball @5, RHS Open House @5:30. Friday - RHS volleyball @ 5, varsity football @7 and band night at Falcon Stadium (concession sales will benefit the band).
https://bit.ly/3LcqlIN