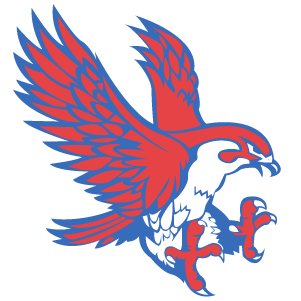 RJH Boys Soccer
Justin Johnston
Friday, April 12, 2019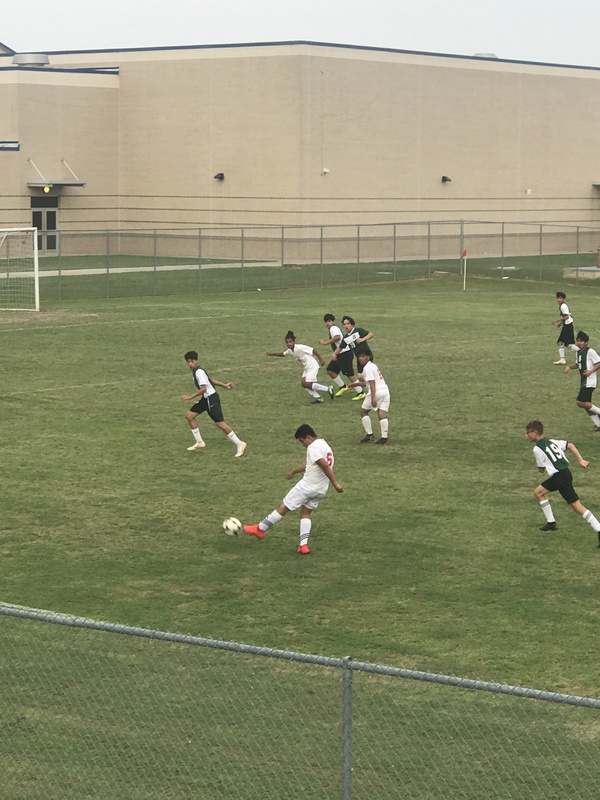 Welcome to the weekly recap of the Royal Boys Soccer Team. The young men played an amazing two games yesterday during a beautifully overcast day. Both teams were able to keep their undefeated record at their home stadium of the Falcon's Nest.
7TH GRADE BOYS
The 7th grade boys scored many and often during the game with a 6-0 score. Valente Hinajosa started off the scoring with an amazing corner kick that went straight into the goal. Omar Castro chipped the goal for a brilliant goal. The highlight of the night was a blast sent to the goal by Angel Robledo from midfield that bounced over the goal and into the net. Omar "Spicy" Castro, Miguel Hernandez, and Alex Martinez all scored a goal to help the Falcons to victory.
8TH GRADE BOYS
The 8th grade have shown great improvement in the year since playing Brenham last year. The score was 2-2 but the young men outplayed the Cubs for the majority of the game. Jonathan Camacho received a hamstring injury early and played through the pain to anchor the defense. Anthony Roman overcame a hard foul, by what looked like a 17 year old, to put back a rebound to start the scoring for the Falcons. Coaching errors set up the 2 goals for Brenham but the offense was able to pull Coach Floyd out of the hole. Aldo Celestino took a pass from Erick Licona to create a break away to score the tying goal. Late in the game, the men hit the post and crossbar in consecutive shots for a heart-stopping chain of events.
SPECIAL THANKS
I would like to take time to thank a few people for their time and effort. Coach Perez helped set up the field. Pipe Lopez help cut and line the field (he does amazing things for this district). Coach Davis took his time to run the clock yesterday. Mrs Rojas and Mrs Hernandez for working the concession stands. Coach Juan!!! You are amazing and I couldn't do this job without you.
Most importantly Falcon Fans! Thanks for coming out in droves last night! YOU ARE AMAZING!
The next game will be Thursday in Sealy. Don't forget to support the girls today for their 1st game of the season. Their first home game will be Tuesday.
Have a great Falcon's Day
Coach Floyd