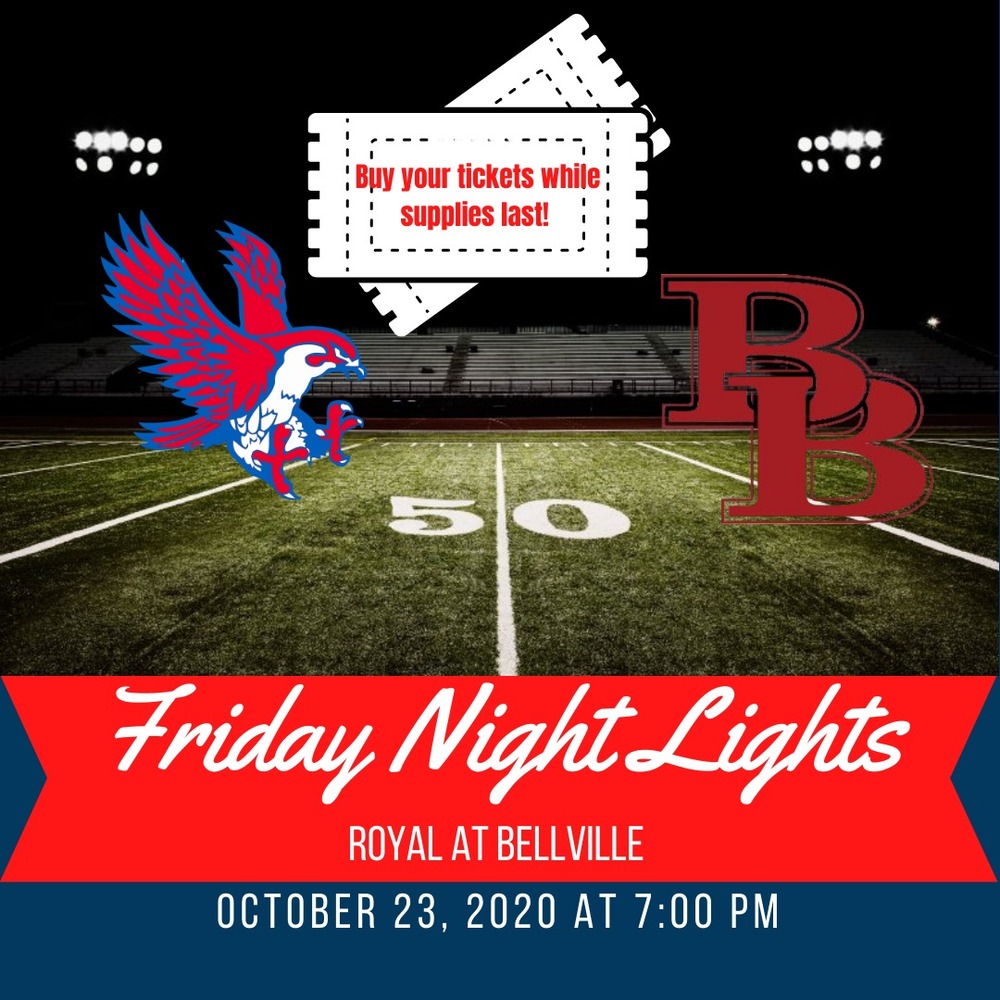 ​Friday Night Lights at Bellville on 10/23/2020! Buy Your Tickets Today! ​​​
RISD Communications
Wednesday, October 21, 2020
Ticket Sale Times (while supplies last):
Wednesday 10/21, 8am-4pm @ Royal High School
Thursday 10/22, 8am-4pm @ Royal High School
Friday 10/23, 8am-12pm @ Royal High School
Tickets are $6 each and are available via presale ONLY.
Click here to view the entire Fall 2020 Falcon Football Schedule. Visit Royal's updated Falcon Athletics Schedules so you can cheer on all of our Falcon athletes!
Let's go Falcons!!!!