EDIT MAIN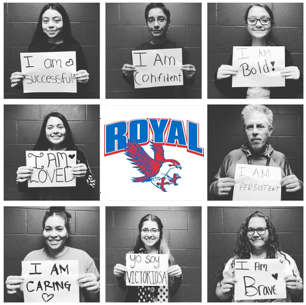 We are excited to kick off the 2020-2021 school year! We know that the year will look a little different than in the past, but our commitment to successful outcomes for our students remains the same.
CLICK HERE TO VIEW THE AMENDED 2020-2021 ACADEMIC CALENDAR.
All staff members will receive COVID-19 prevention training prior to the opening of school. All students will receive instruction on health protocols related to minimizing the spread of COVID-19.
From the beginning of the pandemic, the primary driver of the district's school-based decisions has been, and will continue to be, the safety of our greater school district family. We must do everything we can to make learning as safe as possible for our students, teachers, employees, and community members.
COVID-19 has taught us that flexibility is key to making decisions with the best interests of our students at heart. Thank you for your continued understanding and your flexibility. We appreciate the feedback you provided in our recent ThoughtExchange. Your input is reflected in the crafting of this document.
This plan encompasses what we know as of today. Like the COVID-19 pandemic itself, this plan will be updated regularly. The district will continue to communicate with parents, students, and employees regularly and will alert you to newer, revised versions of this plan when they are published. Royal ISD believes that the first line of defense against COVID-19 is time to allow the number of new cases and hospitalizations to decrease. Accordingly, Royal ISD has made two major changes:
The district has shifted forward the entire 2020- 2021 school calendar, moving the start date for school to Wednesday, August 26, 2020. (Note: previously scheduled holidays and breaks have not changed)
Royal ISD instruction, using the new calendar, will be conducted remotely for the first four weeks of school*. The anticipated earliest date students would return to school buildings for face-to-face learning is Tuesday, September 16, 2020. This could be further delayed depending on the progress we've made in our community battling COVID-19.
*Please note: Only Royal Elementary (PK-1) will resume face-to-face learning in week four. The remaining campuses will resume face-to-face learning in week five (if that is the learning option you selected). This will allow us to have extra staff on duty to assist with the implementation of safety procedures for our younger students.
As always, please continue to monitor the district website and your email for additional updates. This announcement is subject to change as we continue to receive guidance from Texas Education Agency and the Texas Governor. Stay safe and always know that we are stronger together!
FREQUENTLY ASKED QUESTIONS