EDIT MAIN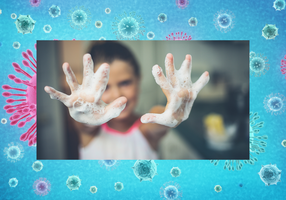 HEALTH AND SAFETY
Will health and safety training be provided for all staff and students?
Yes. All staff members will receive COVID-19 prevention training prior to the opening of school. All students will receive instruction on health protocols related to minimizing the spread of COVID-19.
How will social distancing be promoted in cafeterias, gyms, restrooms, and other common areas?
Signage reminding students and staff about social distancing, handwashing, and infection prevention will be posted throughout the school.
Elementary classrooms will be assigned specific bathrooms, lunch, and gym access times to reduce the number of students in any given area as much as possible.
Secondary students will be encouraged to follow social distancing guidelines.
Will my child have virtual access to their campus nurse during the school day?
Yes, parents and students may contact the school nurse by phone or e-mail during school hours.
How will students and staff be pre-screened each day?
Employees will have a health screening every morning.
Frequent cleaning with disinfectant.
Food service employees will receive COVID-19 training.
Food service employees will also receive customer service training during COVID-19 training.
Signs will be posted to promote social distancing and overall safety guidelines.
COMING SOON: Please review Employee Health Screening Procedures and Student Health Screening for details.
How many students will be assigned to each classroom?
Royal ISD will follow TEA guidelines for class size. At this time, the class size requirements are the same as a regular school year. In elementary schools, students and staff will be assigned to their class. They will stay together for defined periods of time. Each class will use common areas, such as cafeterias, gyms, playgrounds, etc., together as a group. This concept is intended to minimize the interactions of classes with other students and staff. We will make every effort to minimize class size and remain in compliance with State guidelines.
Will students have recess or the ability to play and socialize with other students?
Elementary campuses will limit the number of students at recess at one time and may create different play areas for activities to further reduce student interactions. Students and staff will be required to use hand sanitizer and wash their hands before and after recess. Students will wear their masks for recess.
What happens if a student or a teacher tests positive for covid-19? Will the entire classroom have to quarantine? What if multiple classrooms and students/staff are impacted? Will students be able to participate in remote learning during the quarantine?
Students or staff who test positive for COVID-19 will be sent home to recover. When notification of a possible exposure occurs, in coordination with local health authorities, the campus/district will investigate who may have had "close contact" with the student. Based on the results, a determination will be made as to whether an entire classroom or multiple classrooms are required to quarantine. In the event students are required to temporarily quarantine, the education of these students will continue through remote learning for the duration of the quarantine period.