Three Beloved RISD Employees to Retire
Christi Ginn
Tuesday, December 10, 2019
Three employees with a combined 71 of years of service to Royal ISD are set to retire from the district on 12/19/2019. Faye Brantley, Susan Cardiff, and Sandra Mayberry will be moving on and will be greatly missed. Following is a brief overview of each one's service to Royal ISD. Thank each of you for all you've done, and don't be a stranger!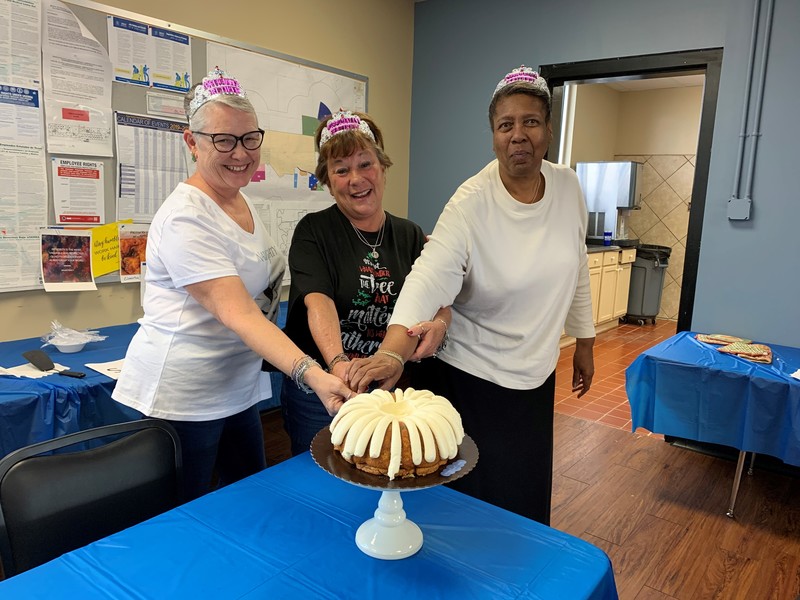 Faye Brantley
Faye Brantley is a 1974 graduate of Royal High School. She started working for the district in April of 1985 as the Transportation Department Secretary and was later promoted to Director. She currently works in the RISD Administration Offices. Throughout each transition, she also worked as a school bus driver for our students. Faye stated that, "I have enjoyed my time here and I have especially enjoyed meeting a lot of good people along the way. All the best to the RISD Family!"
Susan Cardiff
Susan Cardiff graduated from Brazoswood High School in 1975 and from Sam Houston State University (SHSU) in 1979. She received her Master's degree in 2011. Susan joined RISD as a kindergarten teacher in 1987. She started in the ECC building when it was in Pattison and will be retiring from the same place she started. She taught Kindergarten for 14 years. Susan then became a district GT teacher and GT coordinator for six years. During that time, she took students to dinner theatres, beach cleanups, highway cleanups, plays, Washington DC, and participated in the ECC reading program.
In 2007, Susan was promoted to the district level where her duties included grant writer, federal program director, bilingual Coordinator, Assessment Coordinator, and GT Coordinator. She also oversaw the district Adult ESL and GED program and acted as the District Improvement Plan leader for many years.
Susan and her husband re-started the Athletic Booster Club in 2003 and especially enjoyed it when the football team went to the state play offs!! She also ran the Brookshire Little League for many years, increasing the program from five teams to sixteen teams. She acted as a Brookshire Cub Scout Den leader and pack mom as well and served on the RISD FFA parade committee.
Susan's three sons graduated from RISD and all are successfully employed after graduating from SHSU. Her daughter-in-law is also an RISD graduate and is now an RISD teacher.
During her retirement, she plans to substitute teach, spend time with her elderly mother, work with her plumerias, spend time at a beach house and at the coast, road trip with her husband in their Jeep, spend lots of time with her grandluvs, clean out her the house (garage sale time!), and relax!!
Susan stated, "I feel honored and blessed to have been a part of the lives of so many RISD students. I am thankful for FB so I can keep up and visit with so many of my "kids"."
Sandra Mayberry
Sandra graduated from Royal High School in 1976. Her husband, Larry, graduated in 1973 and their son, Glen, graduated in 2005. She served as a volunteer while her son was in school. Larry and Sandra served on several committees and parent clubs. Sandra is proud to have served as a School Board Trustee for over 9 years, stating that, "It was one of the hardest things I have ever done but also the most rewarding. It is all about the children of this district and their future education."
To celebrate their retirement, Sandra and her husband will be cruising, camping, traveling, and most importantly, spending quality time together!
Sandra also stated, "Thank you to Royal ISD for allowing me to serve the district in many capacities. I would not change a thing!!